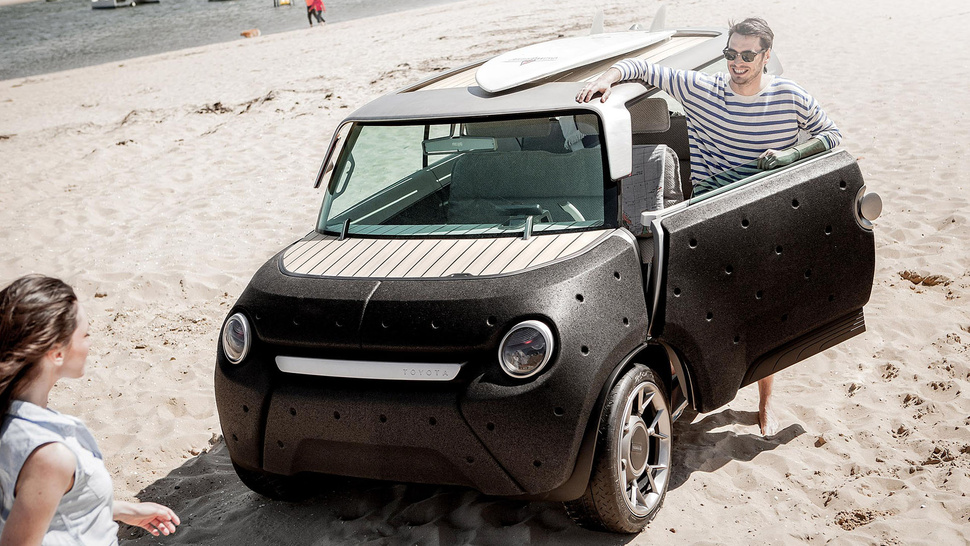 Toyota's ME.WE concept is everything you want it to be
ME.WE is Toyota's answer to the rising challenge motorists are facing today. The most important is what vehicle type to drive today?; car, convertible, 4×4, SUV, truck and/or pick-up? Its a hard choice you know. But Toyota has one smart solution to it. An all-in-one solution.
Named the ME.WE Concept, Toyota's newest answer to these challenging times is four-wheel drive electric car with highly customizable Polypropylene body panels which can be used as a pick-up, a convertible, an off-roader or a small city car depending on your needs. And although it doesn't looks striking, but things built with function in mind have never been known for their good looks.
Four in-wheel motors power the car giving it optional four-wheel drive without the complexity of a traditional system. The batteries are located under the floor, which allows the cabin to have a flat surface and more space. You're also surrounded by things made of bamboo since it's a renewable resource material that's also good looking and easy to clean.
The ME.WE has a tubular aluminum frame covered with 100% recyclable Polypropylene panels weighting only 30 pounds. That makes the whole concept less than 1700 pounds, which is twenty percent less than what would be possible to achieve by using steel construction.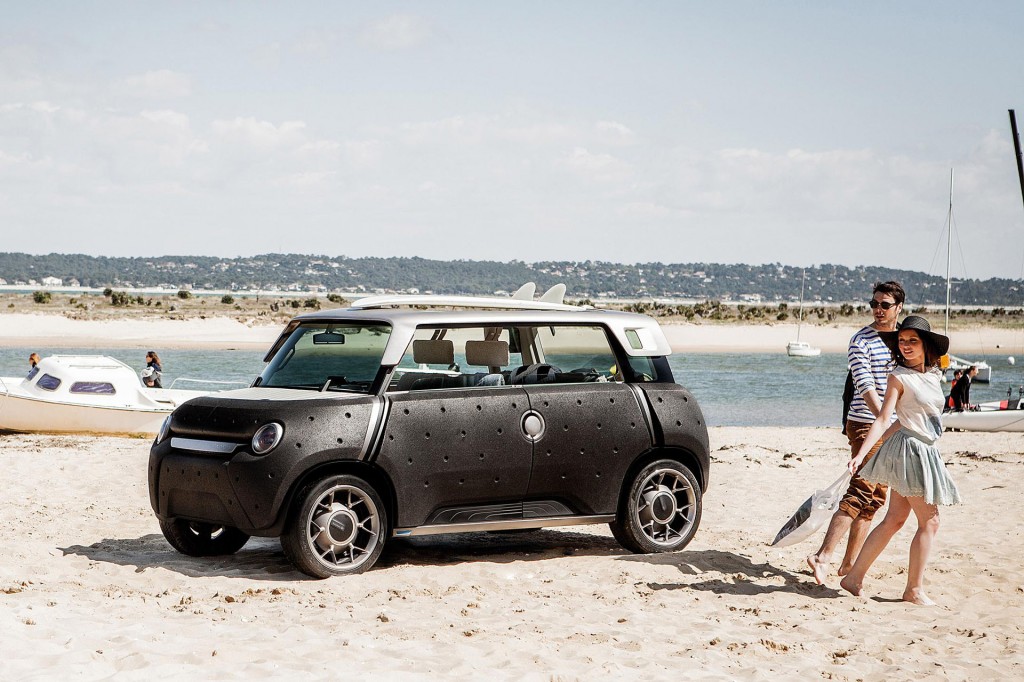 Luggage can be carried on the roof beneath a fold-out, weatherproof neoprene cover. However, the rear luggage space can also be extended into a platform similar to what you'll see with a small pick-up. The rear bench seat is mounted on floor rails and when not in use can be folded and stored beneath the front seat. It can also be removed altogether and even used as outdoor seating. Even the windscreen can be folded down like it goes down in an old MUTT or Willy's.
The instrumentation is very basic with a single screen above the steering wheel which displays vehicle speed, battery charge, journey information and navigation instructions, delivered via a smartphone below. The heating and air conditioning are delivered by a low-energy air pump and electric seat heaters for maximum efficiency.
If it were available in petrol with engine and drivetrain from a 70 series Land Cruiser, it would've been love at first sight.