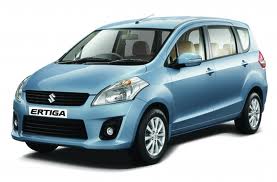 Maruti Suzuki introduces Ertiga, a car made specifically for India
News reports came few years ago from the other side of the border regarding a very interesting development, Maruti Suzuki is working on to become able to produce cars completely on its own – with little or no help from the parent company Suzuki.
By made in India means that the car will be fully conceived, designed and developed in India. Although the company declined to comment about the cars that their developing however they said that the car will be rolled out within the next 3-4 years as part of their efforts to fully develop the models on their own.
Maruti Suzuki than also launched the A-Star in 2009 which was partially developed by Maruti Suzuki now however, Maruti Suzuki is about to launch Ertiga, a Multi-purpose vehicle which is although designed in Japan but specifically for India and being marketed as Made for India car.
Fitted with 1.3 and 1.4 liter K series engine, the Ertiga will be competing between family sedans, MUVs and MPVs. The Ertiga though seems a lot like Honda Jazz.
"Ertiga is a global product from Suzuki, but it is designed primarily for India, though it will be sold in other ASEAN countries later," said Mayank Pareek, managing executive officer, Maruti Suzuki.
Pakistan however does not come in ASEAN countries neither it is likely that we would ever be able to have something of this sort from Pak Suzuki however, given the fact that Alto is about  to be shut down, but unfortunately, we have no idea what are they going to bring next.