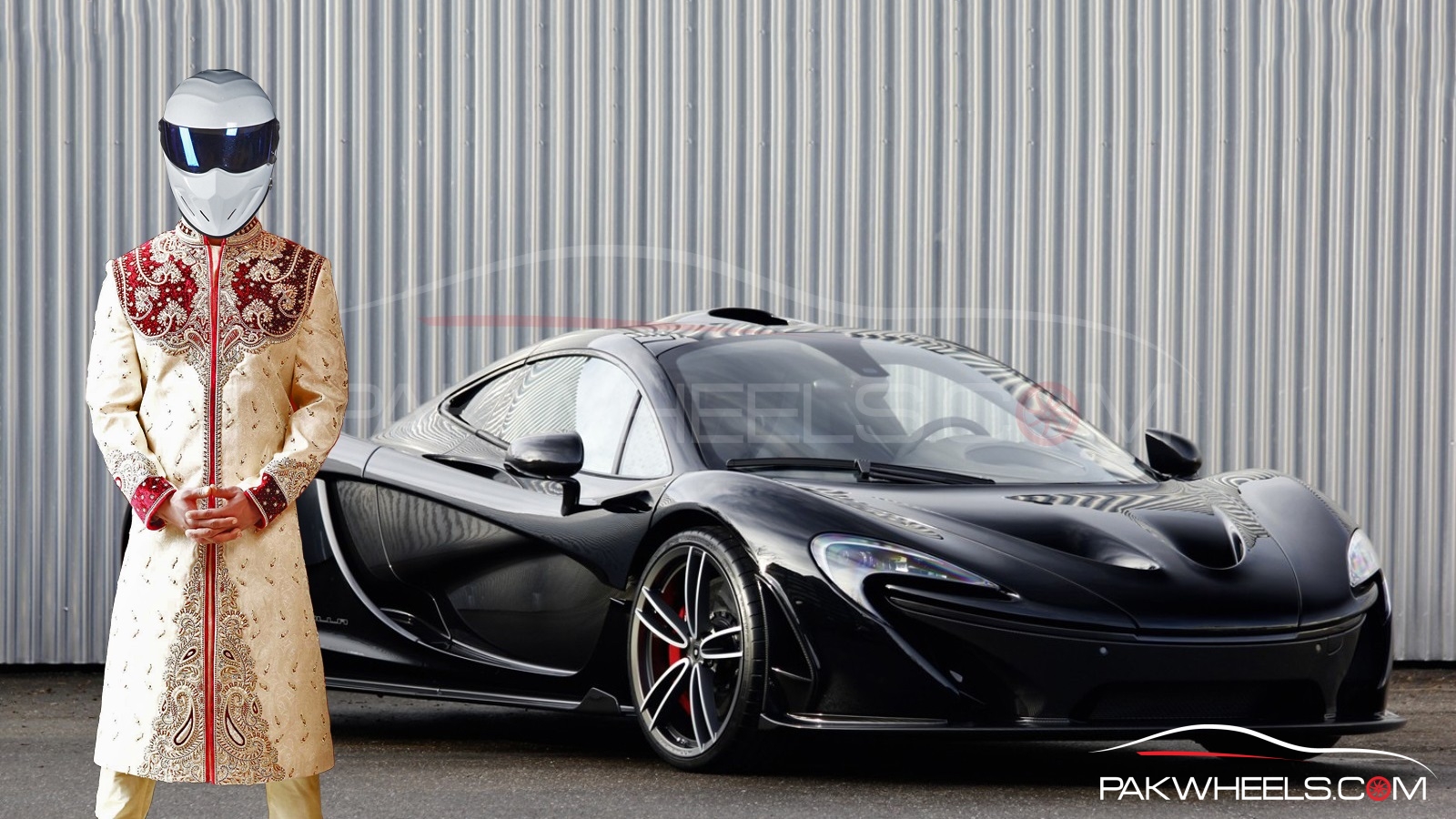 McLaren P1 Review: We Test Drove It Hypothetically in Pakistan
McLaren P1 is the car I want, because it's basically an engine strapped to a spaceship. It is fast and surprisingly quite comfortable for the speeds it touches. We have read tons and tons of reviews. Written millions of letters and emails to McLaren to give us one so we could touch it. We could feel it. And of course, strap ourselves to it that McLaren would have to call in the Rangers to get us away from it.
So think about it. We have read tons of reviews and commentary on the McLaren P1, we have a thorough understanding of how fast, how comfortable it is. We consolidated all those reviews and commentary through the perspective of Pakistanis.
Disclaimer: Since McLaren wouldn't give us a McLaren P1 to test drive in Pakistan, so we read the whole internet, developed an understanding of the car and imagined how would it feel to drive a P1 here on Pakistan roads and did this hypothetical review.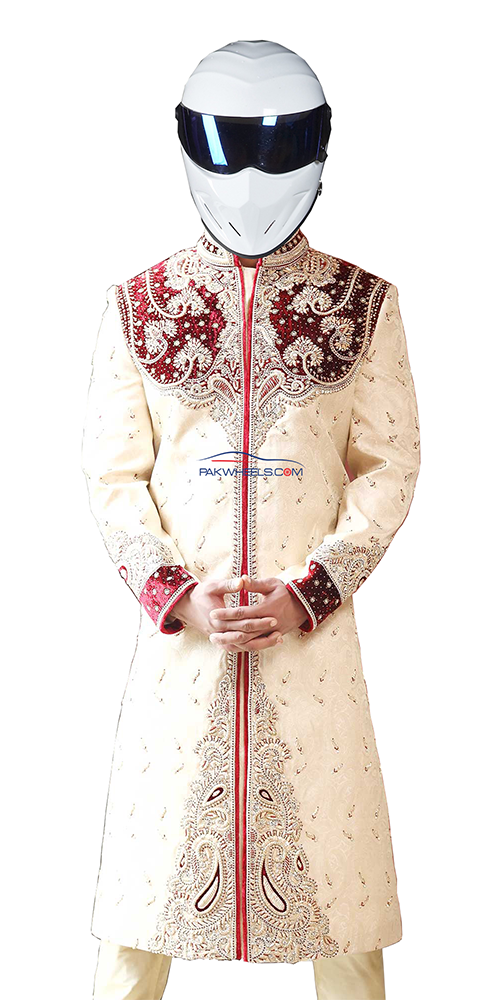 Looking at the pictures, friends and foes blurted that how come no one is looking at the P1 going by them. We uttered that give a monkey a phone here, and you'll find dozen people standing around it looking at what its doing. A PMT blows up in my neighborhood and at least fifty people just stare at it for no reason. McLaren P1 can create larger traffic jams than what Mr. Prime Minister and his chaotic entourage give to the motorists of Pakistan. People would flock it in a way that Meera would rename herself to P1.
So we wanted the P1 to look natural. Like it's at home. It's a natural sight for the people of this country. It feels like a welcomed guest, a part of all us and thus there is no one doing dirty thing in their minds by staring at our beloved McLaren P1. We have to be at our best in its presence. I would probably even wear sherwani when it's coming.
Comfort:
You know, the biggest question that people will ask and have asked is that the roads of Pakistan are worse than what the horse-carriages of firangi people rode on in ancient Pakistan streets. We have actually gone backwards, there was a proper system in place called "Access Management" back in the black and white days. And now, management is restricted to the study books and the P1's fantastic system which is reading the road and reflecting it on the ride quality by managing the suspension and appropriate parts.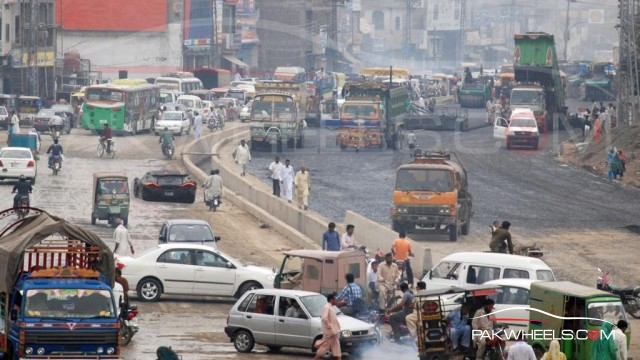 When the MP4-12C came out, it was called as comfortable as a luxury 4-door sedan. This, well, anyone who drove it, including Jeremy Clarkson sought it comfortable for long drives. It is like driving with not tyre but on an air-cushion. I may be slightly biased because I value P1 over my spine.
Power:
Who are we to talk about power. The only power we Pakistanis know of comes through politics, a few news channel and a place called GHQ. Everything else is just an oasis. But this oasis is ours. The enthusiasts' oasis where the night angels are called Straight-Sex, Twin-Turbo V6, V8, V10 and the V12. This oasis of speed, leather, horsepower and technology has a pond of hi-octane fuel, the finest quality of hi-octane fuel. This oasis has the national song of speed. And in that oasis, we drive the powerhouse called the "P1".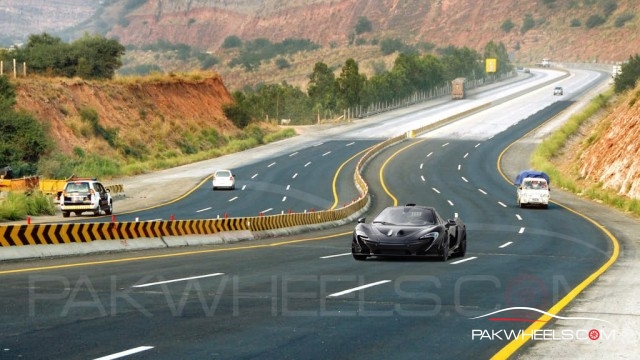 Durability:
It totally depends on what you call durable. A Mehran is in no way a durable car, but since a Basheer can literally pop out in the middle of nowhere and WILL fix it, thus, it is durable. But the beauty of technology is that there are gifted individuals who arrive in helicopters and suits to fix the "error" in your car.
It feels so flamboyant that I wish to broadcast and invite the Pakistani media to the event of P1's oil change. Kids running around with huge DSLR cameras, men getting nervous at the sight of looking at its underbelly, the occasion of opening its oil cap….women shying away biting their dopattas and looking at the event with "tirchi nazrein"….police and armed guards pointing guns at you, there is silence in the public except the media….
"Ji Nadia, ji haan, Pakistan ki wahid McLaren P1 kharab hogayi hay! Hum yeh Breaking News aap ko batatay chalein"
"Yeh Khabar aapko sab se pehle Pew Pew News ne pohchaye"
"Nadia, ab hum dekh sakte hayn, McLaren ka squad kaafi gehri security k pheray mein ghar mein daakhil hogaye hayn,….ab tak ki itlaat k mutabiq gaari ka hood abhi tak nahi uthaya gaya hay…ji haan..abhi tak Government ki na ehli ki waja se gaari ka hood nahi uthaya gaya hay!"
*Five new talks shows formed in addition to the current 100 which continue to discuss government's failure, blame someone, and of course, demand resignation of someone, for the next one week at least.
Or better yet, just send it over to Dubai, because you paid ridiculous amounts to drive a P1 here. You can afford your car's trip to Dubai.
But still. ""Yeh Khabar aapko sab se pehle Pew Pew News ne pohchaye!"
In actual though, it was just an oil and clutch change which these hypercars need frequently.
"Yeh Khabar aapko sab se pehle Pew Pew News ne pohchaye!"
Interior:
If you want to move the seat back and forth on a P1, you need a pair of screw drivers to do that. It is the most minimalistic interior you'll ever see. Things you need: Two pedals, steering, gear shifters, speedo, handbrakes, seats with harnesses, and that's it. Everything else is interference with driving the car.
So there's no worry about its electric seats malfunctioning. Or thinking how will I find that electric motor in Bilal Gunj or Shershah.
Visibility though is awesome. But we spotted a lot of peasants on that road. So there's that.
Driving on the streets of Pakistan:
There are three modes of driving in the P1: Full Electric power, hybrid power (a mix of petrol and electric power) and full gasoline. But in traffic, the P1 would be vigorously alternating between electric and petrol power thus the fuel mileage would be better than the rated 22 MPG we reckon.
And except the P1 crosses the speeds of 60-70 MPH, the spoiler at the rear would never pop up, so we don't have to worry about motorcylists leaning on it or kids thinking of the spoiler as a bench or even the K-Electric workers mistaking it for their seat from the back of their Shehzore. We have to be prepared for every scenario as we are innocent people when it comes to proper race cars.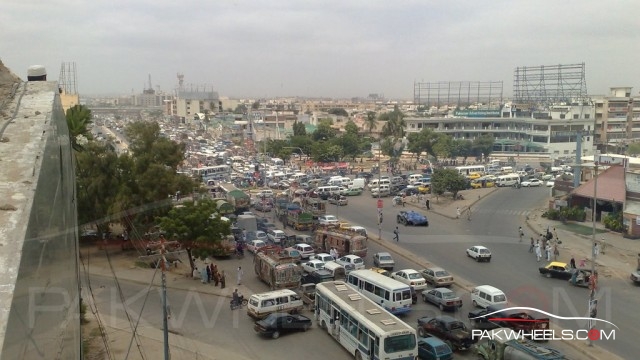 But now, the most vital question, the height, the car will sit on our roads as a see-saw and the cars underbelly would just be scraped off in a matter of days. But no! If you drop your phone in the toilet, the phone will die. These technology advanced cars are immune to that however as anyone who has seen the Episode 2 of Season 22 of Top Gear, they should know better. (They basically took a Bentley Continental GT, Nissan GT-R and BMW M6 4-Door sedan to the Australian off-road to herd cattle.)
The pictures were developed to give you a feel of how a P1 would be like on the roads of Pakistan. Amongst the daily traffic where PakWheelers have spotted Gallardo and other big guns.
It was such a sight that even Shahbaz Sharif stopped to look at the P1 instead of Metro Buses. (You can see the MD of Metro buses going away angry as the P1 took all the attention of our Prince.)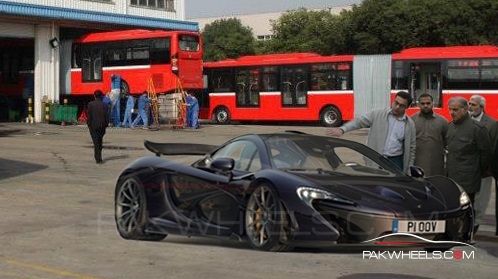 Even the Motorway Police pulled the P1 over to bask in the magnificence of this techfest.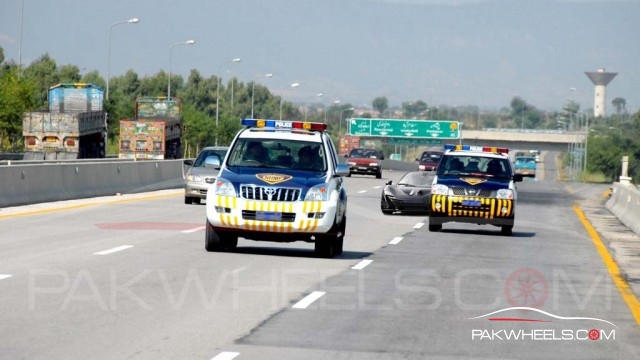 And lastly, we thought to take another photo of myself in the Sherwani Racing Gear by standing behind to make things look real.