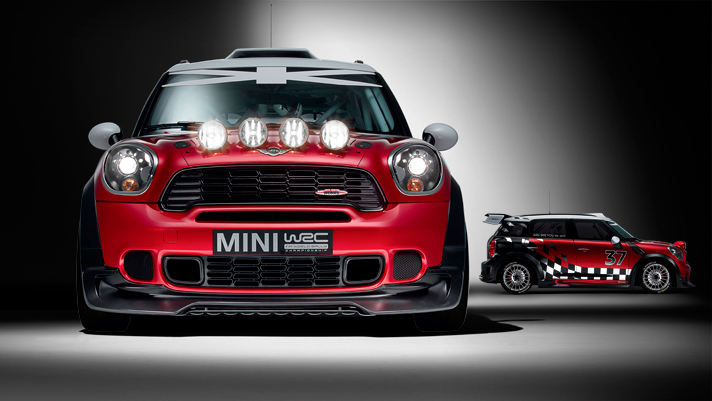 This little hatch reminds me of the Killer B's from history pages. But fear not, it may not be as good as the Killer B's but MINI WRC is made by the very same people who made Impreza; Prodrive.
Ian Robertson, BMW's marketing chief, said: "The World Rally Championship commitment reinforces the key values of the Mini brand, 'excitement' and 'energy', as well underlining the manly side of the brand.
With 1.6 Liter Turbo charged engine running all of the four wheels at once seems to be exciting and energetic. BMW also commissioned Prodrive to built their car for pure rallying motives then manage and the run the team as well for half of 2011 and then go on full throttle from 2012.
Prodrive will build some 25 cars in the first year, and will also sell it to a customer which have 400,000 GBP and spares and a Prodrive technician will come along in that price.
This is a rendered prototype, so expect a few tweaks in the exterior design as it is still being worked up with some parts of the physical car hidden under camouflage.
The engine block is the same as the one in the road car(Mini Countryman). The new FIA rules say that you have to a 1.6 Turbo with clutch and pedal as semi-auto is banned. The rally car has a six-speed sequential box, the same Xtrac unit that Ford uses.
Lets just wait and hope that it doesn't perform as ugly as it looks for now.