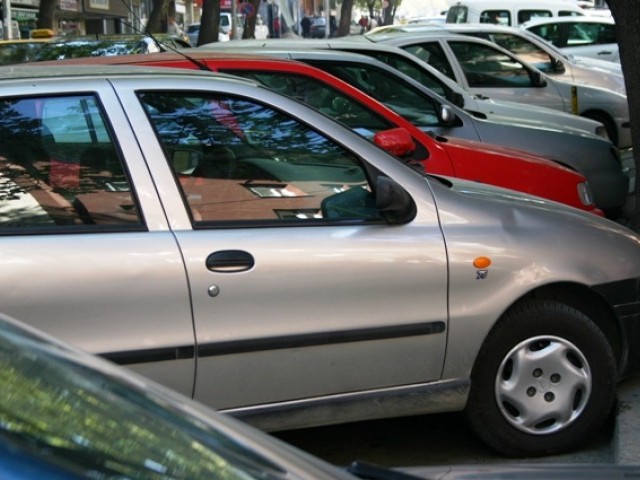 Rawalpindi Motor Registration Authority has announced that it will initiate strict operation against people who are using vehicles on the open letter.
As per the details, the authority has directed the people who are driving the vehicles in the city on open letter to either register the vehicle on their name or consider the registration of the vehicle cancelled after 15 March 2019. The action has been taken after the directions given by the Government of Punjab.
The authority has also asserted that if any vehicle found violating this policy after the said date will be impounded. See the public notice below: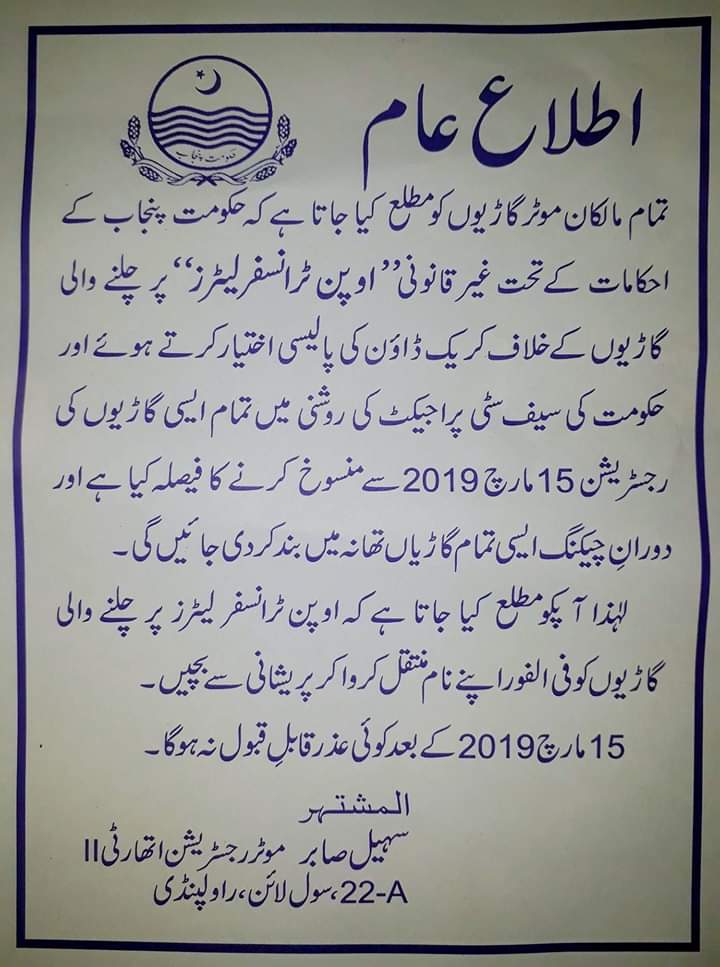 Moreover, earlier, IG Sindh Dr Kaleem Imam directed the traffic DIG and zonal IGs to take action against people who are using vehicles on open letters.
Read Also: Excise Department warns people driving vehicles on an open letter
IG urged the citizens to transfer their vehicles on their names, or strict action will be taken against the violators, irrespective of who they are. Note here that people buy cars and don't transfer them on their names, which cause a great problem for the authorities to track down the current owner in case some problem may arise, that's why authorities are trying hard to encourage people to transfer the cars on their names.
The IG also asserted that the step is being taken to curb down malicious activities from the city, as many culprits are using cars under the guise of the open letter.
Related Content: E-Challan System launched by Punjab Safe City Authority