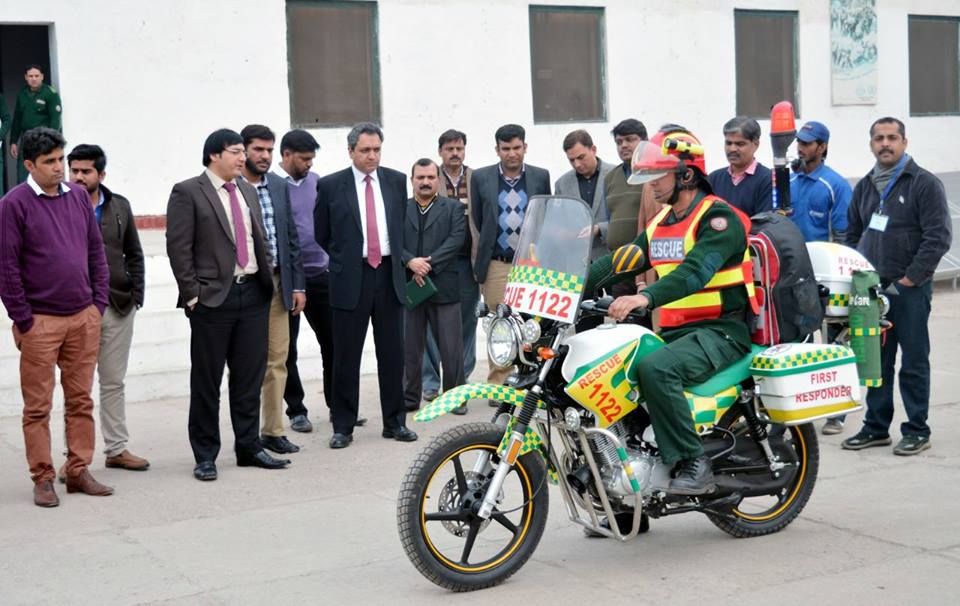 Safety in today's context is an essential issue that relates to the safety of the public on the road. Millions of lives are lost annually throughout the country due to road accidents, resulting in the massive loss of finance and resources for individuals as well as for the nation. Every year governments throughout the world spend billions on the treatment and welfare of accident victims and their rescue if they are lucky enough to make it alive. There is a dire need to make people more aware of road safety precautions and why they matter so much. Strict laws are being implemented, and several steps are being taken to ensure the safety of the civilians by the Punjab Government.
As per the news, the Chief Minister of Punjab, Usman Buzdar, has endorsed a motorbike ambulance service for all citizens of Punjab. Motorcycle ambulances are a type of emergency vehicle which either carries a solo paramedic or first responder to a patient; or is used with a trailer or sidecar for transporting patients.
Because of its size and performance, a motorcycle ambulance can respond to a medical emergency much faster than a car, van, or fire truck in heavy traffic; they can reach on the emergency spot faster and easier than other vehicles helping in saving lives and providing on the spot medical assistance and first-aid. Gladly this service is about to be launched in Pakistan soon.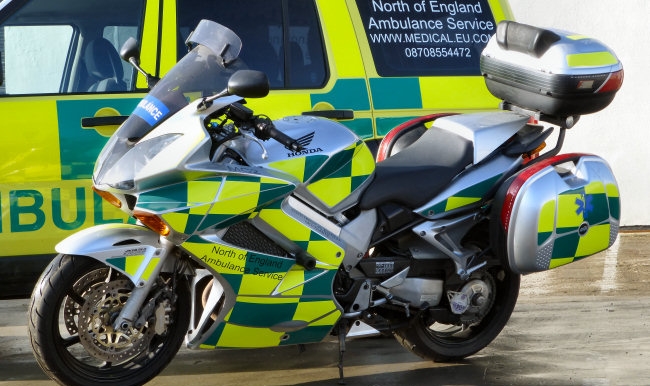 The choice was made during the twentieth gathering of Punjab Emergency Council, alongside the endorsement to secure new ambulances. The provincial government will also give special monetary incentives to personnel undergoing emergency service training.
The gathering pondered on issues concerning the rescuers, including plans to give fiscal guide and protection to rescuers who passed on during administration. In such a manner, an advisory group will submit the last proposals for money related and administrative endorsements.
Chief Minister said that new standard working systems ought to be conceived for the acquisition of new hardware and ambulances for salvage benefits in the region. This is to eliminate unnecessary delays in the procurement of new equipment.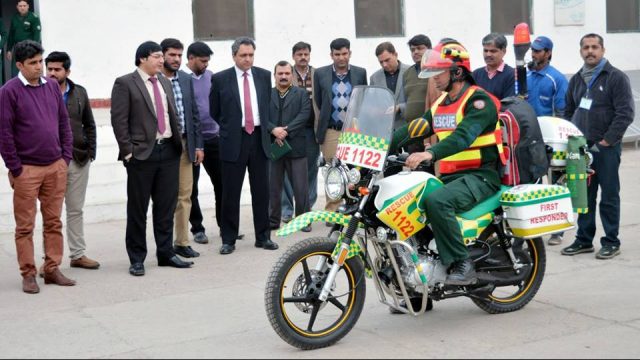 Launch of this new ambulance service is a crucial step for the safety of the civilians, and previously, we have seen motorcycle ambulance by "1122" in big cities like Lahore and Gujranwala. This method has proved to be a very efficient and agile for providing first aid to victims in areas not accessible by big vehicles.
Drop your thoughts in the comments section below.