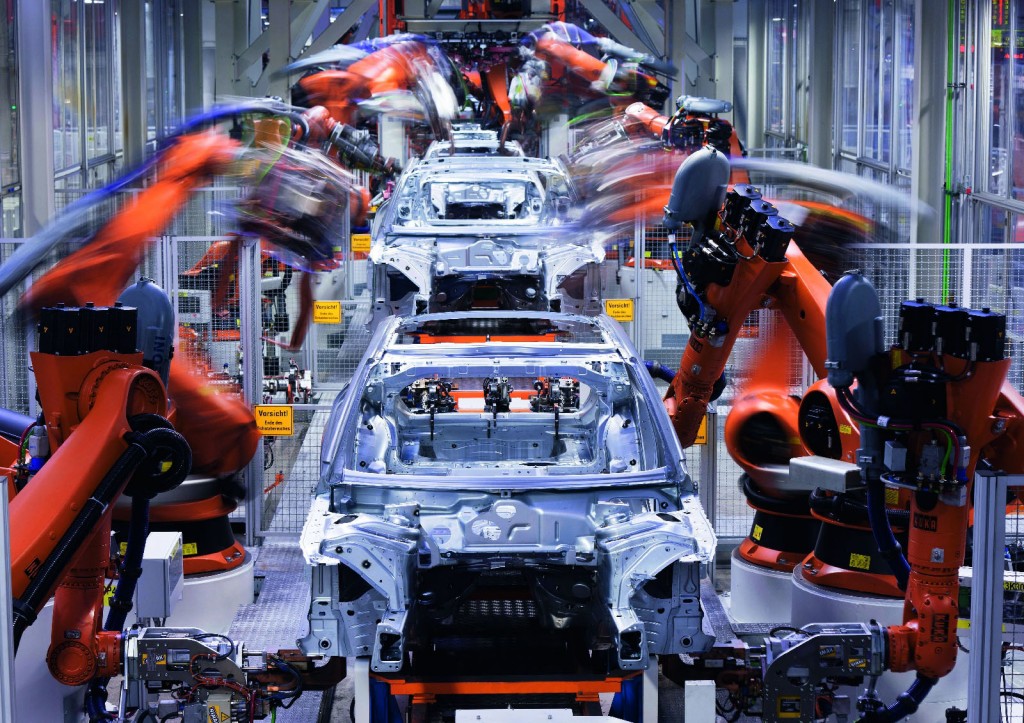 Global decline of motor industry and govt's EV policy agenda perspective!
"If you are uncertain . . . you don't have to buy the car." Holger Schmieding
The local carmakers, first who were excited about domestic EV policy and thought that this could boost up their industrial slowdown, now becoming upset over newly approved Electric Vehicle Policy.  The government believes EV policy is essential for tackling air-pollution and has a particular interest in green and sustainable development. I disagree with this only agenda behind it. Policymaking is a process for handling issues in a broader sense by covering all expected outcomes and considering economical-industrial matters as well.
If you are also still confused and want to blame the government for the slow-downing and the most significant financial crisis in the local motor industry, then this piece is for you. Sometimes, it is better to understand the issue on a larger canvas.
It is a severe slowdown ever recorded for the motor industry at the global scale as well; carmakers are trying to get back on the high-speed financial track. Since the financial crisis thrashed the motor industry worldwide, many carmakers, especially the biggest names in the world, are becoming its victim. This is not it. This economical fever has also grabbed the world economy overall and affecting its health.
Around the globe, almost all carmakers are also directly or indirectly connected with supply chains to source parts, raw materials, and chemicals; if this crisis can't sustain and get back on hype, even textiles, electronics, and other sectors would face impacts eventually. These crises can also jolt severely on services and repair, maintenance sectors.
"The car sector has been weighing heavily on manufacturing activity and growth," Gian Maria Milesi-Ferretti, deputy director of the IMF's research department, said last month. (Source FT)
Since the global crisis, the motor industry shrank for the very first time. The IMF believes that this automobile crisis also impacted on the global economy between 2017-18.  According to world trading assessment institutions, in the last two years, the fall in the motor industry has impacted world trade growth.
A sharp downturn in car production and sales, which saw global vehicle purchases decline by 3 percent in 2018. The automobile industry slump reflects both supply disruptions and demand influences—a drop in demand after the expiration of tax incentives in China; production lines adjusting to comply with new emission standards in the euro area (especially Germany) and China; and possible preference shifts as consumers adopt a wait-and-see attitude with technology and emission standards changing rapidly in many countries, as well as evolving car transportation and sharing options. (IMF, 2018 p.34)
U.S China Trade War
The motor industry analysts are also pointing out that US trade policy and tension between the US and China misfortunes the motor sector. This has been more credibly indicated by the downturn in Chinese markets that had driven global scale growth in the sector for the past few years massively.
"This trade war is really influencing the mood of the customers, and it has the chance to really disrupt the world economy," Herbert Diess, Volkswagen's chief executive, said at the Frankfurt motor show in September, adding: "Because of the trade war, the car market [in China] is basically in a recession . That's scary for us." (Source FT)
Brexit Uncertainty & Recession in Turkey
According to the IMF report on Global Manufacturing Downturn, Rising Trade Barriers, there are many other indicators and implications included for the downturn in the motor industry overall. They think that many countries who were regularly holding up purchase power and were maintaining standards of motor purchasing now uncertain due to political and economic reasons. Even the evolution and innovation of the car-sharing concept has played its small role in declining car purchases, which has also shaken the market to some extent. Other than these reasons, mainly Brexit and recession in Turkey have produced overall uncertainty, which is giving tough times for sales in the market of automobiles.
Impacts Calculation
Around 3% of car sales fell in 2018 and car manufacturing by  2.4%, says  IMF.
In another research published by Fitch Ratings earlier this year argued that World Gross Domestic Product affected as much as 0.2 percent with a fall in car sales at a global scale.
This overall international motor industry crisis gives us a clear picture of slowdown not only in the automobile market but also affecting the world economy. So, Pakistan is not the only market, where car sales are being slumped, even in other more significant markets car sales have remained relatively slow and are being affected through this ongoing specific crisis. Moreover, governments around the globe are also asking carmakers to reshape the fossil-fuel backed motor industry into an electric-motor driven car industry and are also pushing carmakers into a situation to invest in the EV sector with much more concentration.
In Pakistan, expert says that local car manufacturers were anxiously waiting for Electric Vehicle policy, which has been approved by the government to encourage the production of battery-run automobiles. The government believes this would be an environment-friendly and cost-effective policy ever made for the motor industry.
However, local carmakers have not given a positive response over the new EV policy and are criticizing it. Why few of the carmakers ruling companies in Pakistan are not happy with government EV policy? This question needs another piece to be discussed. We encourage you to give us your point of view on this situation as well in the comments section below.
Disclaimer: The material written in the article is the writer's own opinion and doesn't reflect the policy of PakWheels.com in any way whatsoever.