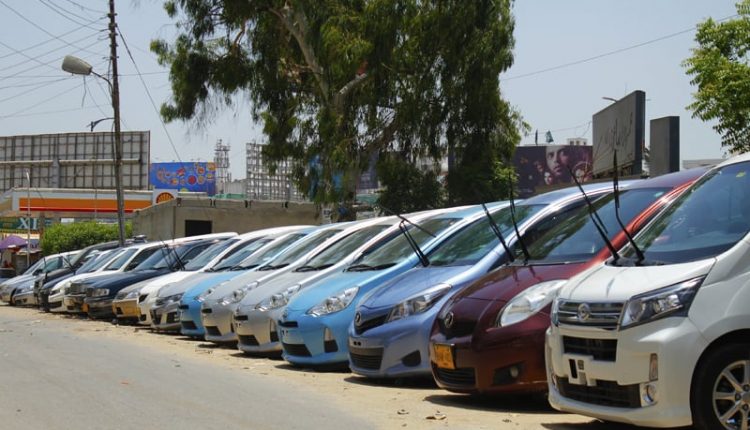 The owners of Toyota Gujranwala Motors showroom, Javed Muzaffar Butt and Malik Usman Riaz, had defrauded 700 Pakistanis of 3 billion rupees in the name of car bookings. NAB Lahore struck two plea bargains in the car fraud case. One with accused Usman Riaz of Rs. 720 million in March 2020. The second with accused Javed Muzaffar of Rs. 1.2 billion on Tuesday, Feb 9, 2021.
What is a Plea Bargain?
Plea Bargain is a deal between the court and the culprit where the court finds the culprit "guilty" and gives him a lenient punishment.  So, in this case, the NAB Lahore has found the two culprits, Javed Muzaffar Butt and Malik Usman Riaz, guilty and accepted plea bargains of Rs. 720 million and Rs. 1.2 billion to drop the charges. 
Toyota Gujranwala Motors Scam
Javed Muzaffar Butt and Malik Usman Riaz started vehicles' showroom business in Gujranwala in 2006. With time, their business expanded in Gujrat, Faisalabad, Sialkot, and spread into provincial capacity. In 2015, the showroom owners started collecting money from public investors in the name of the motor company in Gujranwala. They used to collect the full price of a vehicle, in advance, with a promise to return the investment with handsome profits. The two fraudsters fled the country with an Rs. 3 billion investment money two years ago.
Around 700 affectees of this car investment scam approached the National Accountability Bureau (NAB) Lahore. NAB launched an inquiry into the case in May 2019. After collecting evidence of the car scam, NAB Lahore arrested the accused dealers in September 2019.
In October 2019, the Bureau called the affectees of the case to the Lahore office and distributed eight brand new vehicles and 42 documents of vehicles worth Rs. 140 million.
In March 2020, the court struck a plea bargain for Rs. 720 million with accused Usman Riaz. The case got paused for a while due to the coronavirus pandemic. NAB Lahore recently resumed the proceedings in February 2021, accepting a plea bargain of Rs. 1.2 billion with the other culprit, Javed Muzaffar. 
A spokesperson for NAB Lahore said that recovering the looted money of citizens is the top priority of the court. He also added that the court will disburse the collected money to the affectees of the car fraud case, including the overseas Pakistanis. 
Keep visiting PakWheels Blog for more auto industry news and updates.