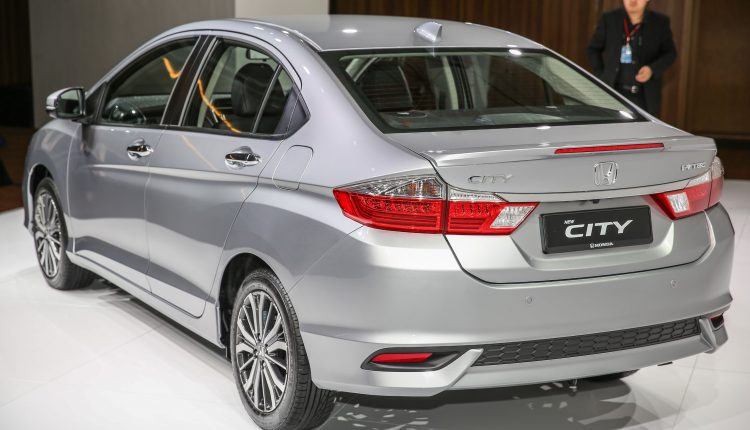 New Honda City Variants & Booking Update
The wait is over! The new Honda City is finally here! After a lot of teasers and shots in the dark, it had already been confirmed that Honda is not launching the latest 7th generation City in Pakistan.  Once the public was sure about the 6th generation of Honda City, the next big questions were what engine options the car will have and in what prices.  The company has put a pin on the variants and their prices.
Variants of New Honda City
Honda City is now available in five variants. Two of them have a 1200cc engine and the other three come with 1500cc powertrain. The 1.5L engine produces 118 hp and 145 Nm of torque. The 1.2L engine produces 89 hp and 114 Nm of torque. There are total two manual and three CVT transmission variants.
                                                                                        1. City 1.2L Manual
                                                                                        2. City 1.2L CVT
                                                                                        3. City 1.5L CVT
                                                                                        4. City Aspire 1.5L MT
                                                                                        5. City Aspire 1.5L CVT
Competition
Pakistan's affordable sedan segment is getting more and more populated. That means more choices for the consumers and tough competition for the car manufacturers. The new Honda City is here to compete with Toyota's golden egg laying goose, Yaris, Changan's one and only player, Alsvin, and Proton's star sedan, Saga. Let's see how the new City does in this heat.
Booking Prices of City Variants
There is still no news about the official prices of these variants. However, the company has invited the public to get an advance booking for the standard City variant for Rs. 1 Million and the Aspire variants for Rs. 1.2 Million. Bookings started from the 17th of May.