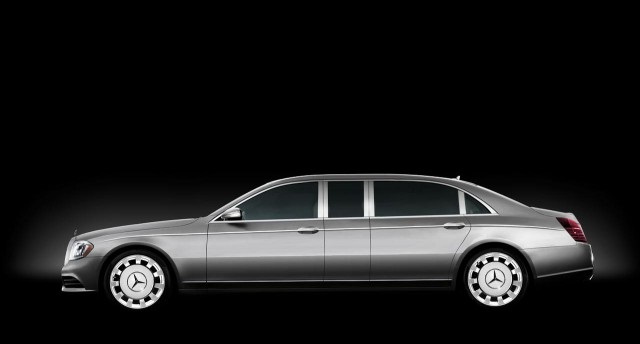 This is the new Maybach called S-Class Pullman
It's been a while that news about the Mercedes S class Pullman has been on air. But it seems as if the German automakers have a lot more to do before pulling the cover of the S class Pullman.
It looks as if Mercedes was not very happy with the shutdown of Maybach and instead, introduced this S class which is going to completely replace Maybach. The new S class long chassis will be powered by a Brabus engine. The vehicle is said to have 6 seating arrangement in the configuration of 2+2+2, and there would be plenty of room because it stretches over 6.4 meters.
According to sources it is said that the new Mercedes will be launched in 2015 with a price tag of around $1 million.