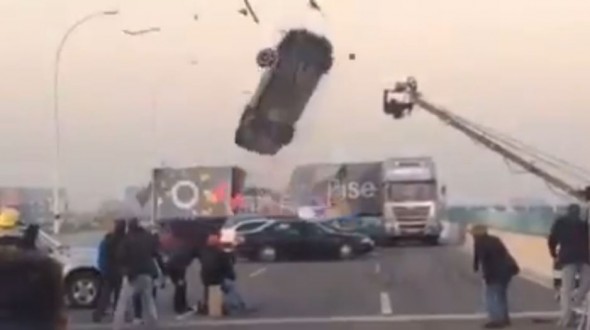 Movie stunt goes dangerously wrong on set
Stunt scenes are one of the most attractive and highly budgeted part of any action packed movie. It takes a lot of planning as well as experienced crew, stunt professionals and huge amount of time whether its the Hollywood blockbuster like "Gone in 60 Seconds", "Fast & Furious", "Transformers" or any local South Asian movie. A slight mistake can be catastrophic, and can result in injuries or death and subsequently delay in the completion of a film.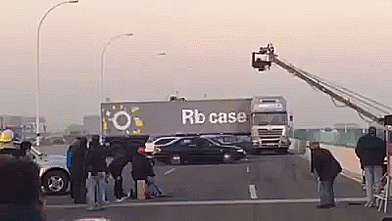 Recently a movie stunt scene was being filmed somewhere in China when the scene went awfully wrong. The scene supposedly required a car  jumping and ripping through the trailer of a parked truck. The maneuver required a ramp on the other side of the truck however, it looks as though the car came in with much higher speed and didn't come on to the ramp at an angle which was needed for perfect scene.  The whole footage was recorded by a bystander on a cell phone. Its sheer luck that the whole film crew came unscathed out of this issue but looking at the following short clip, it is indeed quite lucky for the team to have survived this.
And bonus points to the driver of silver SUV, who, although reacted a bit late to block off car from hitting the film crew but he tried.