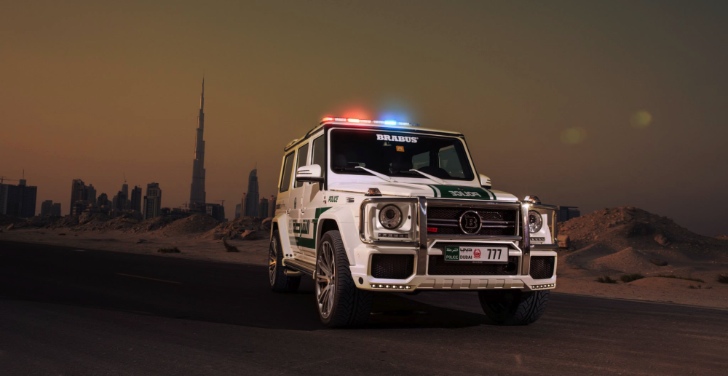 Nissan GT-R, Audi R8, Mercedes SL63 AMG and Brabus 700 G63 join Dubai police
Dubai police has a history of exotics, and even hypercars in its police force. Although they don't do the actual dirty work for which Nissan Patrol and other under-covered vehicles are called into action, but such public service institutions require a decent amount of PR and Dubai, which heavily relies on tourism, has seen the kind of press, the induction of such exotic cars bring to the country.
Dubai International Motor Show is coming soon, and they have been doing some weird talking on their Facebook page such as saying the Toyota GT-86 4-door Sedan will be revealed over there as well, about which the world press is critically doubtful.
However, Dubai police will soon be getting a new range of cars to be inducted in its police force which are showcased at the Dubai Motor Show.
The cars are Nissan GT-R, Audi R8, Mercedes SL63 AMG, and a Mercedes Brabus 700 G63.
Head over to the motor show to check out the range of Dubai police exotics.