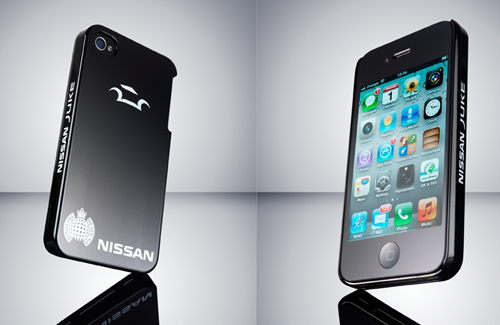 Nissan makes a self-healing iPhone case
Nissan was a company which first introduced the self-healing paint called Scratch Shield Paint which had the ability to self-heal scratches within a span of few hours however, the paint didn't gain much popularity even in the developed markets and Nissan decided to stop advertising the hi-tech paint altogether.
It is however being used on the expensive and luxurious cars by Nissan such as 370Z and Murano while Inifiniti uses it throughout their line-up now though, Nissan has targeted the technology crazy folks by developing a self-healing case for your iPhone.
The Scratch Shield paint which uses a gel-like, durable paint finish as well as rigid, high-strength plastic applied on Nissan and Inifiniti cars, has been used on a non-automotive product for the first time.
As with vehicle scratches, a shallow scratch on the iPhone case will take around an hour to heal on its own; deeper scratches could take around a week to repair themselves.
Developed in collaboration with University of Tokyo and Advanced Softmaterials Inc., it is compatible for iPhone 4 and 4s while the prototypes are being currently tested with select group of customers and journalist, the test results is successful and demand high, Nissan may be selling this to the public.