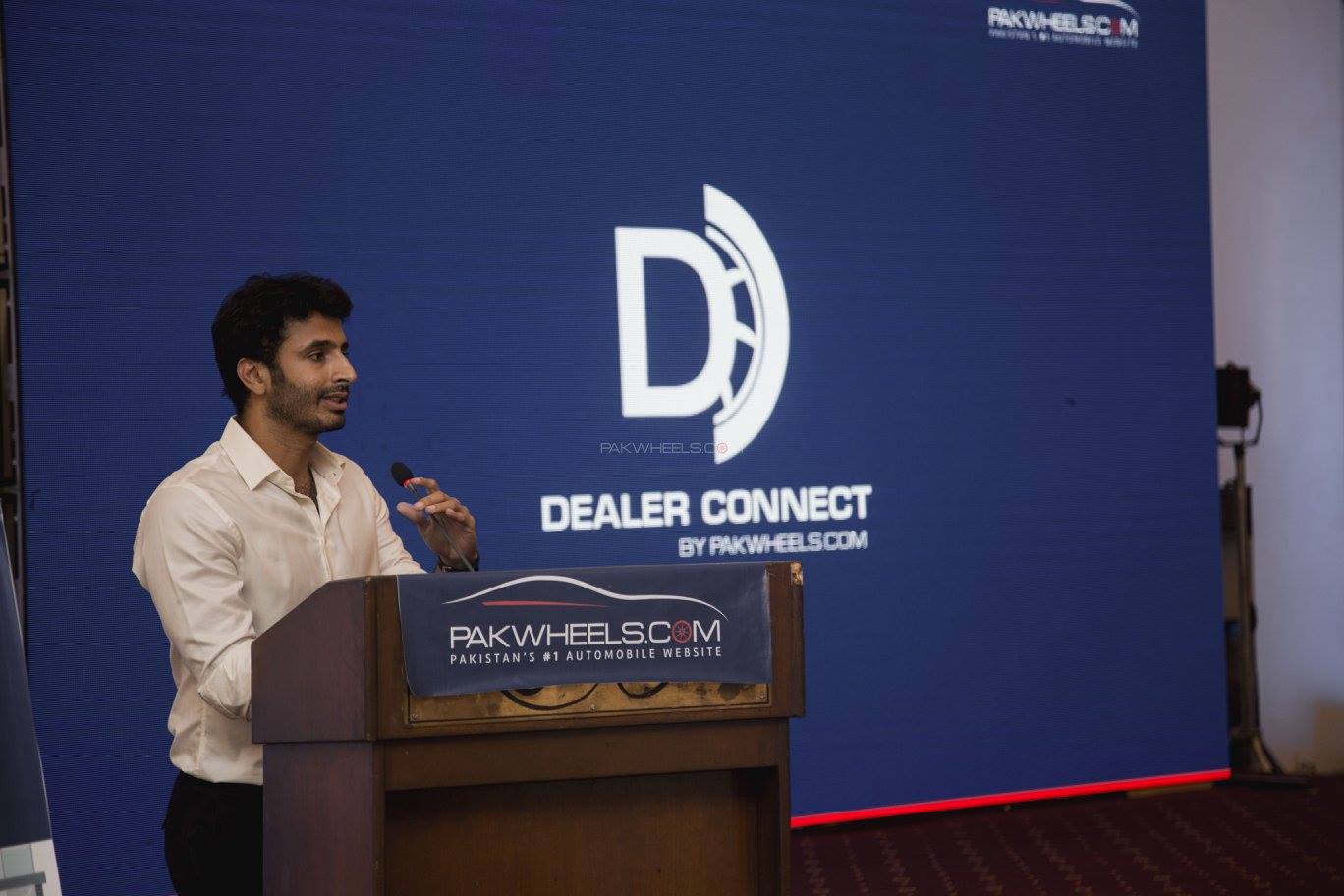 Online Portals Bringing Revolution to Car Buying Experience
The world is becoming more digital with each passing day. The trend to buy things online is also rising, and as a result, big e-commerce companies like Amazon, Ali Baba are expanding their business throughout the world. Similarly the sale and purchase of used and new cars is also developing online. Online car portals around the world are redefining how people buy and sell cars. As of now, there are 3.74 billion internet users in the world, and to amusement, Asia is leading this internet growth with grabbing over 50 percent of the whole internet user base. Europe stands second in this race. And now with the internet reach and speed going up the number of internet users will also rise.
Also Read: How to Verify the Auction Sheet with PakWheels Online Auction Sheet Verification
Around 45 percent of car enthusiasts globally like to search for cars online for buying purpose. And the old way of searching for cars, for example, going to the dealer directly or searching from newspapers is becoming redundant and a thing of the past. Used car market sale shares a considerable portion of the car market in developing countries. Moreover, there is 50 percent growth rate of online portals in emerging markets such as Pakistan and India. Similarly, there is 20 percent growth rate of online portals in developed countries such as USA and Germany, etc. Many online portals such as Carvana, Alibaba.com and Indian used car online portal Carwale.com are doing great in their respective countries, providing people with opportunities to buy used cars online.
Download PakWheels App
In Pakistan, used car online portal market was initiated and revolutionized by PakWheels.com, which allows potential buyers to reach out to car sellers with just a few clicks and search for a brand new or used car while sitting at home. PakWheels.com is trying to modernize the new and used car buying experience for the people of Pakistan with its modern state of the art online portal. And now to take the Pakistani online used car portal market to new heights and to educate car dealers' especially used car dealers regarding the benefits to use the online portal to sell their cars, PakWheels.com recently organized Dealers Connect event in Lahore.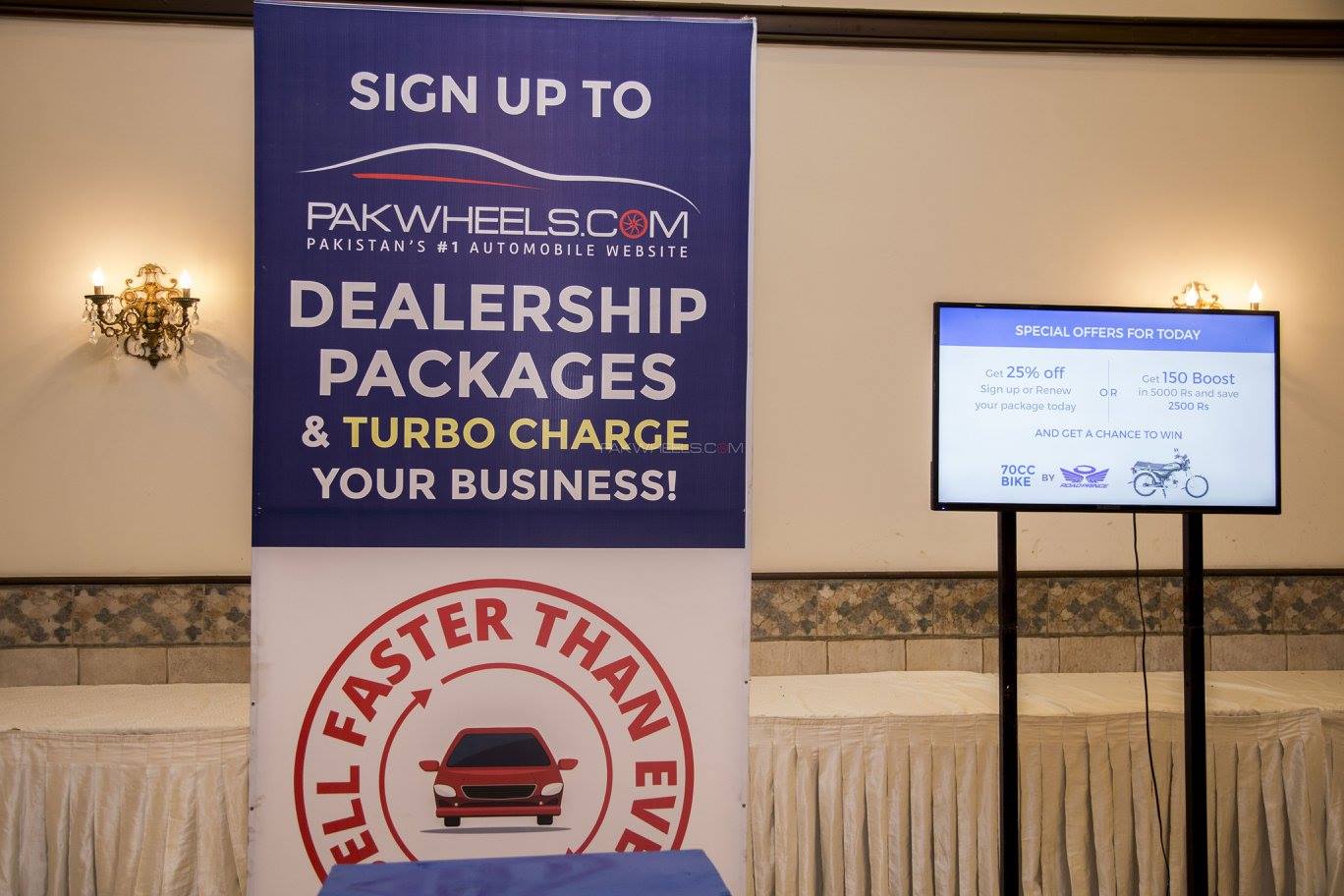 CEO PakWheels.com Raza Saeed at the event enlightened dealers regarding online used car market share, he said, People in Pakistan on a yearly basis by 750,000 used cars and 50,000 Japanese used cars. Whereas people only purchase 200,000 new cars on an annual basis. And it is expected that used car market in Pakistan will increase more in the future because the population of the country is mostly middle-class.There are currently 45 million active users in the country which will reach up to 75 million in 2020. The main aim of these stats was too aware dealers that used car market is destined to expand.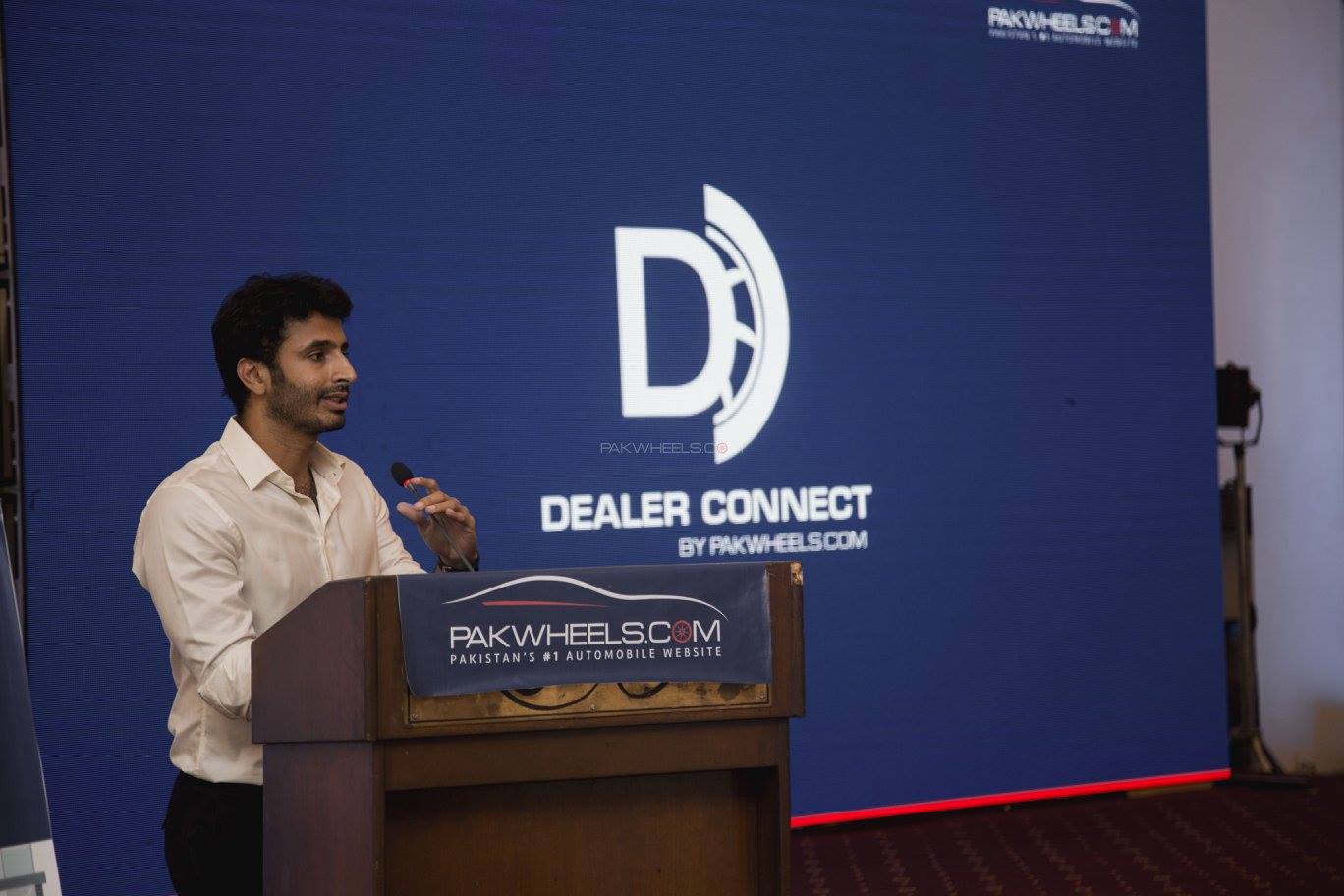 It was also pointed out why PakWheels.com is the best place to advertise for new and used cars. Because, PakWheel.com connect dealers with real buyers and more importantly it has presence on all platforms, Mobile Web, Desktop Web, Android and iOS with yearly visitors of 18 million ,9 million, and 3.2 million respectively.
Pakwheels.com offer different services and Packages. These packages are designed according to car dealership needs and help dealers in selling more cars, faster by providing them, services like Unlimited Feature Ads, Dealer Branding, Access to Insights, and Trusted Seller badge, etc.
A dealer app was also launched in the event, keeping in mind the business needs of dealers. It will help dealers to manage inventory, respond to offers, view package details, see ads from other dealers, and manage account settings.