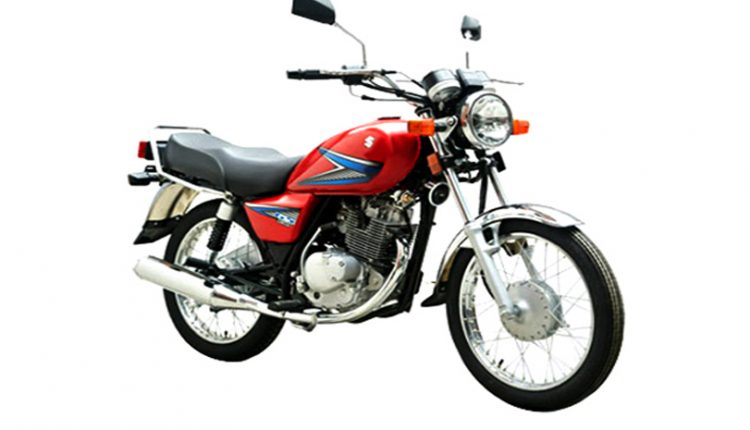 Pak Suzuki Increased Bikes Prices Up to Rs4,000
Pak Suzuki has increased the prices of its bikes yet again. According to a notification by the company, the rates have been increased up to Rs4,000. The company said it will implement the latest rates from February 1, 2021.
The notification states that Suzuki has increased the prices of three bikes. After this raise, Suzuki GS 150 will now cost Rs197,000 against its old price of Rs193, 000, meaning the bike saw a jump of Rs4,000. Meanwhile, Suzuki GS 150 SE has also seen an increase of Rs4,000, and now it will cost Rs214,000, comparing to its last price of Rs210,000. 
Last but not least, after a hike of Rs3,000, Suzuki GR 150's new price is Rs290,000, as compared to its old rate of Rs287,000.
As per the notification, the new prices include (a) Ex-factory product price, and (b) Freight charges. "These prices are subject to change without any notice, and the price at the time of delivery shall be applicable," the notice read. Furthermore, Suzuki said any government tax applicable will be charged from the customer," the notice stated.

Suzuki Price Hikes in November 2020: 
In November 2020, although the dollar price had come down in the country, still Pak Suzuki hiked its bikes' prices. The company had increased the prices of its four models by Rs3,000. 
According to a notification, the company implemented new prices from November 1, 2020.
The company's notification read that the new price of GD110s wasRs181,000, after a jump of Rs3,000 increase from its previous price of Rs178,000. Meanwhile, the GR 150 cost 287,000, compared to its earlier price of Rs284,000.
Furthermore, the GS 150's rate was Rs193,000, after seeing a hike of Rs3,000 from its last rate of Rs190,000. The rate of GS 150SE was 210,000, against its old price of Rs207,000.
What are your thoughts about the recent price hike? Share your thoughts in the comments section.