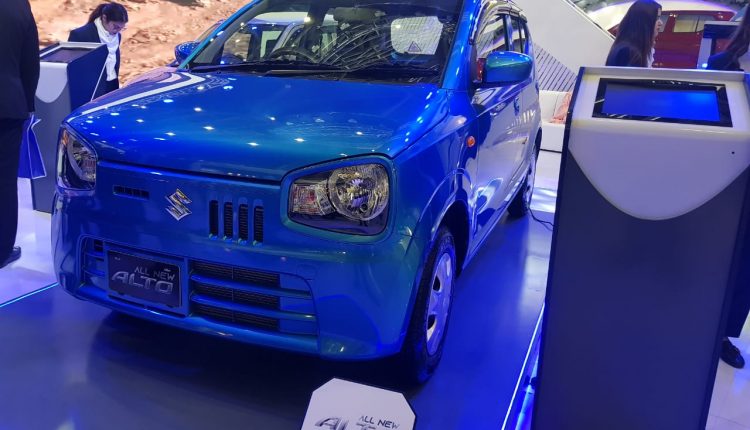 Pak Suzuki offers free registration on Alto
In a bid to boost up the declining sales and show appreciation to its loyal customers, Pak Suzuki has introduced a free registration offer on its highest-selling 660 cc Alto until 31st March 2020.
As per the details, the promotion of free registration came on the back of selling more than 29,000 units of Alto since its launch back in June 2019. The Japanese auto manufacturer is celebrating the milestone achieved in just over 9 months of the production of Alto in Pakistan.
According to the latest PAMA stats, the company has sold a total of 28,757 units of Alto until February 2020.
However, the last month didn't go as per the expectations of the automaker as it recorded the lowest-ever sales figure of Alto since the start of its production i.e. 1620 units. Pak Suzuki achieved the maximum sales during September 2019 when it sold a whopping 4924 units of Alto. Perhaps the start of 2020 hasn't gone in the company's favor in terms of sales of Alto as it has observed a sharp decline like other models in the market.
It also suggests that Pak Suzuki is also eager to revive the sales of Alto by offering free registration. Such kinds of offers are not new in the auto sector of Pakistan now.
The company is already offering the same promotion on its 1000 cc Wagon R to pull it out of deep waters. The automaker is also offering financing packages on Alto.
Similarly, Honda Atlas is also offering free registration on its City and BR-V models in the local market. Toyota Pakistan also introduced many promotional offers on Corolla in recent times. However, IMC was focused on clearing out the unsold inventories of 1.3L variants of Corolla to pave way for the upcoming all-new Yaris by the end of March 2020.
Nonetheless, Suzuki Alto was awarded as the Car of the Year and the company its Share your thoughts on the new offer by Pak Suzuki in the comments space below. Stay connected to PakWheels Blog for more automobile-related updates.