Pak Suzuki has reportedly started the production of its 660cc Alto in Pakistan.
The picture, which has become viral on social networking sites, shows the car in the initial phase; however, with one look you can easily guess that the car is none other than the Alto.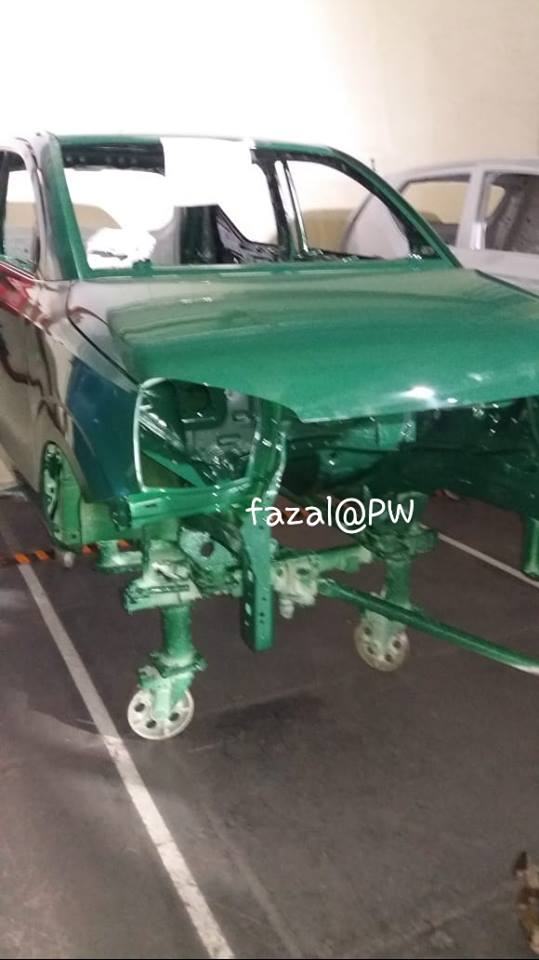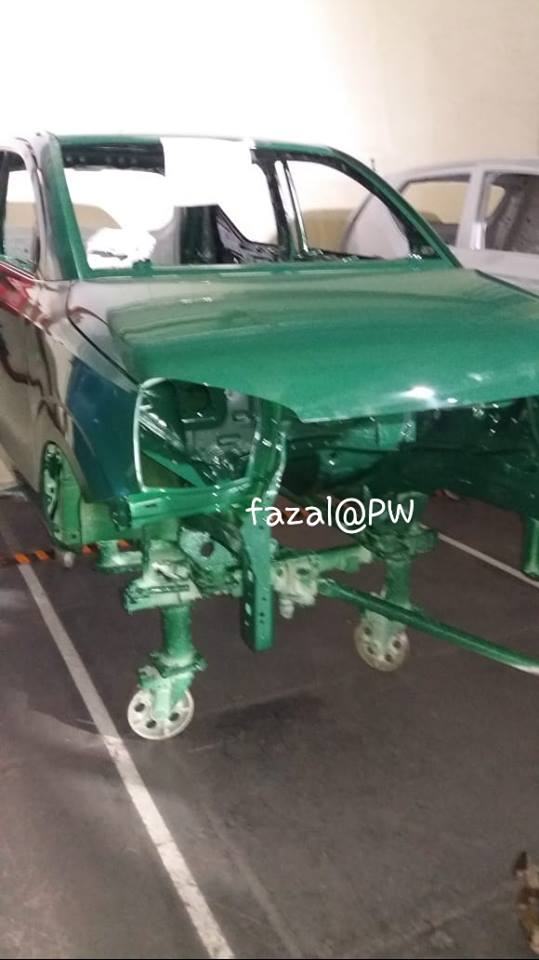 Pak Suzuki has phased out its iconic 800cc hatchback Mehran – company's top-selling vehicle, after 30 years and is bringing Suzuki Alto 660cc for its consumers.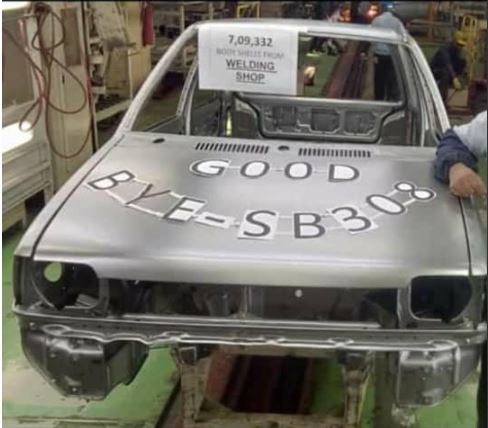 PakWheels.com already reported in October 2018 that the company is eyeing to launch Alto in Pakistan next year and with the leak of the picture the news is now confirmed. Note here that according to some rumors, Suzuki has already developed around 25 units of the new Alto 2019 for testing purposes.
The new hatchback will come with a 660cc engine and both the auto and manual transmission will be available. There will be three variants of Alto 2019, where the top-of-the-line model will have an auto gearbox, but the manual Alto will be available with one base model and one higher spec model. According to an estimate, the price is also rumored to be between 8 lac to 10 lac.  
The Suzuki Alto is currently in its 8th generation, and we will be getting the same 8th gen shape in Pakistan as well, but the features may vary, and we might not get the same features available in the JDM Alto which people are already importing into the country. But it is too early to say anything right now, let's wait and see what features the company will ship with the car. Until then stay tuned to PakWheels.com to know all the details regarding the upcoming Suzuki Alto.
Tell us what you guys think about the new car in the comments section below.
Suzuki Alto Picture Courtesy: Fazal Wahab