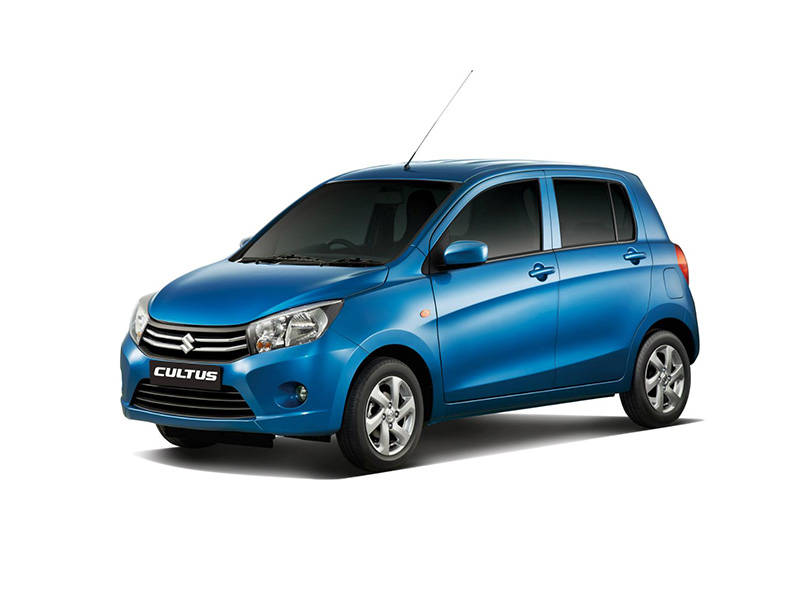 Pak Suzuki has temporarily suspended the booking of its cars. 
As per the details, a few of the vehicles which have been halted by the company are Swift DLX, Wagon R VXR, Alto VX,  and Cultus VXR. See the complete list below: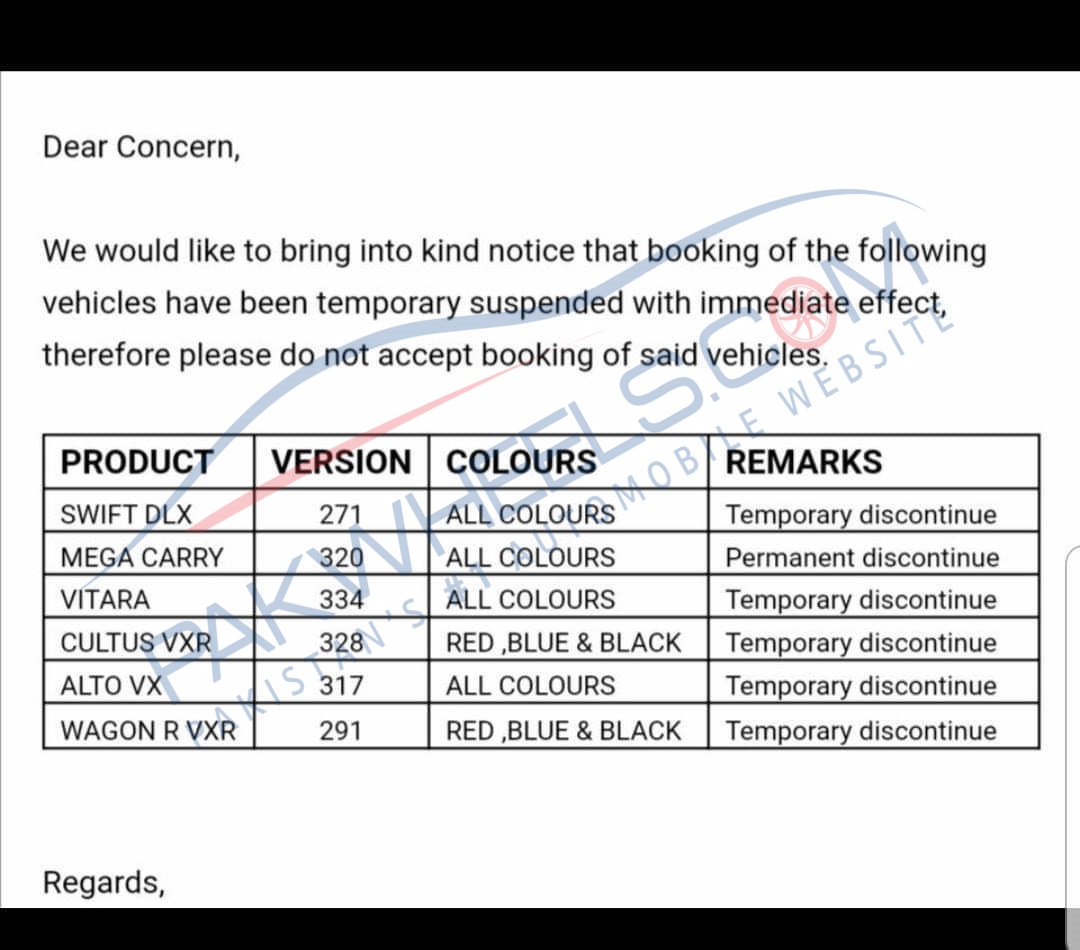 It is imperative to mention here that Wagon R VXR and Cultus VXR are not suspended wholly, only a few of their colors are discontinued which are Red, Blue, and Black. Aside from these banned colors, the vehicles are available in other color schemes. Apart from a temporary ban on cars, Pak Suzuki has also permanently discontinued Mega Carry. 
To authenticate the news regarding the suspension of the cars we contacted Pak Suzuki's official and he confirmed that the company had halted the booking. There is no clear reason as to why the company suspended the bookings; however, one of the many reasons could be the low sales of its vehicles. Just recently Pakistan Automotive Manufacturers Association (PAMA) released the sales figures for August 2019 and according to it, the overall car sales are down by 41%.
Similarly, Suzuki's sales have gone down by 56.15% in August 2019 as compared to its corresponding period last year. The hot-selling Wagon R has suffered the most in the recent few months, and this time it records a drop of massive 73.67% in the period under review. The company could only manage to sell 645 units in comparison with 2450 units in the corresponding period last year.

Due to the devaluation of rupee against the US Dollar and economic uncertainty in the country, companies are increasing the rates of their cars, and due to that, the buying power of the masses have diminished a lot which is being reflected in the poor sales of the companies.
Moreover, while talking to PakWheels.com, a local Suzuki dealer said that as of now no one could book the car; however, it will soon resume, he further added.
Note that Pak Suzuki is also eyeing to launch Wagon R (AGS) variant and 4th Gen Suzuki Jimny in the local market soon.
Tell us what you think about this recent development in the comments section below.