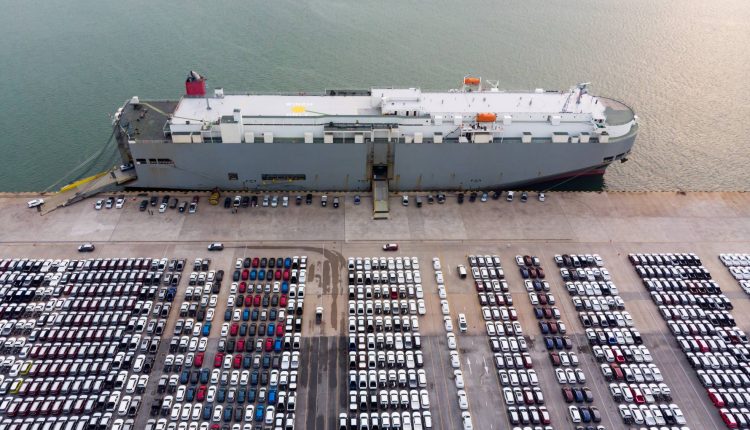 Pakistan Records Highest-Ever CKD Kits Import in March '22
The car prices are increasing, and deliveries are being delayed in Pakistan; still, it seems that the demand for locally assembled cars is quite high. According to the latest import data by the Pakistan Bureau of Statistics (PBS), the country has imported CKD kits worth $168million in March 2022, which is the highest ever, money-wise.
This simply means that the growth of local companies remained unstoppable despite the high prices and even limitations on car financing. However, there could be one major factor behind this record-high number: every increasing freight charge in the global market.

Ever-Increasing Freight Cost
One of the biggest impacts of COVID-19 on the global and local auto industry is the extremely sharp increase in freight costs. And its aftershocks are still continuing, as there is a shortage of shipping containers while demand is high. And as trade activities are increasing post-pandemic, every company wants containers for the shipment, which means everyone gets them at a very high price. 
If we talk about local car companies, everyone gets it at different rates. It is pertinent to mention that the companies pay the freight charges under a one-year agreement. According to reports, per-container cost fluctuated from $2,000-2,500 to $7,000 in the past year, and currently, it is trading at $ 4,000-4,500, which is still very high and it has played a major role in repeated price jumps. 
Although the numbers are record high, still we hope that the freight charges will come to normal in coming months, so that the car prices will be stable. In the last couple of years, the prices of all locally assembled cars have shot up significantly. 
Also, we hope that the dollar rate against Pakistani rupee stabilizes soon, so that there will some more calmness in the market. So, here is to a stable future to the local auto industry. 
What do you think about the highest-ever CKD imports? Share your thoughts in the comments section.