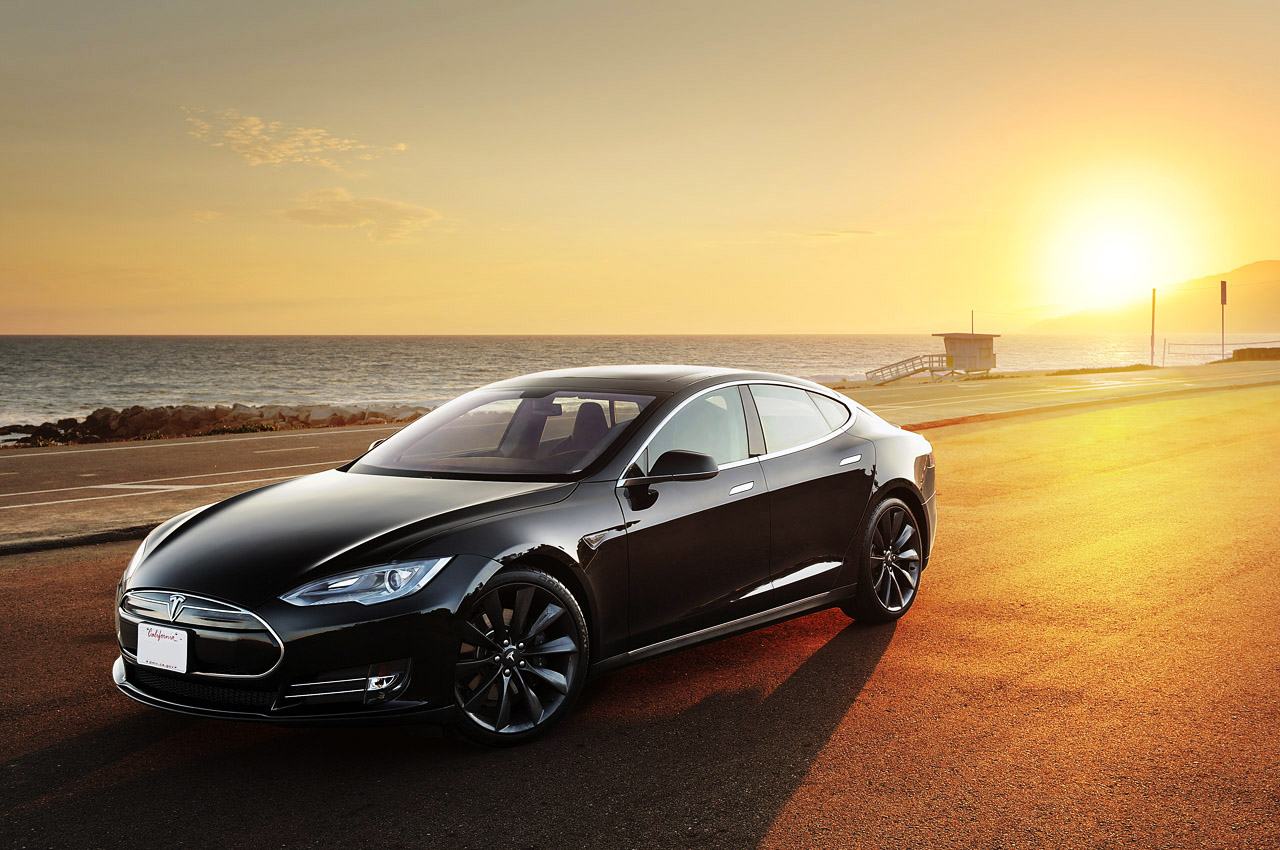 Pakistani customs may have no idea on how to clear all-electric cars
When talking with RJ Wes Malik the other day, who is quite a automotive enthusiast himself, he gave us an idea or rather an idea to the whole of Pakistan. Why do we bother paying in multiple of millions to Mercedes S Class or the BMW 7 Series when we can get Tesla Model S on zero percent duty since it is an electric only car with no engine, and electric/hybrid vehicles below 1201cc are 100 percent exempted from duty and sales tax.
It is a rather great thought and even better a car with speeds that have proven to be as fast as some of the fastest internal combustion saloons, and with the hybrid scheme in the country, we're wondering why hasn't anyone got the Tesla Model S instead of the German saloons?
It may have have something to do with our customs we think.
Tesla Model S P85D is a staggeringly fast car, it has the electric torque which gets you off the line faster than internal combustion torque. It's something we don't much understand either but Tesla doesn't even sells its cars through the conventional dealer model rather through a boutique. They have shops like your Apple Stores, you go to them, configure your car and it is delivered to you.
The reason why Tesla doesn't need a dealership model is because the car doesn't need maintenance like a petrol car or diesel car would require and most of the updates arrive through the internet. Just like you phone and apps on the phone receive their updates. We still wonder how the Tesla would service in case a mechanical fault arrive but there are plenty of cars in Pakistan (Ferrari 599) which don't have the manufacturer's support presence in Pakistan but better yet, they work fine here. Some of them are often spotted at Porsche, BMW or Mercedes dealership for maintenance.
The range is quite impressive as well, the Model S 85 will do 265 miles (426 kms), the Model S P85D has 691 HP motors (a 470 HP one for the rear and 221 HP for the front) while the range is 253 miles/ 407 kms which is pretty much more than you need for city purposes and even when you're traveling between Lahore-Islamabad, it is good enough.
And since the duty was waived off from Hybrid/Electric vehicles, the 100,000 US $ vehicle cost you as much as you pay to Tesla and that's it. So a Camry today is for 1 crore 10 lacs. So why not this instead? And get rid of all the worries of petrol woes as well.
However, you may not be able to import a Tesla Model S, in fact, not any electric vehicles in Pakistan. We have learned that an importer brought in full electric Nissan Leaf in Pakistan and the customs department didn't know how to clear them. The Nissan Leaf are still stranded on the Karachi port and the demurrage charges have accumulated so much that it isn't viable anymore.
The importer, we're pretty sure must have gone for the electric car in view of the hybrid scheme which waived all duty and taxes of vehicles which had engines smaller than 1201cc but little did he know, that Pakistani customs have no idea on how to clear an electric car.
Even our attempts before writing this article were in vain when we tried to get an official stance on the import of Tesla Model S. The customs department is still blank on this…