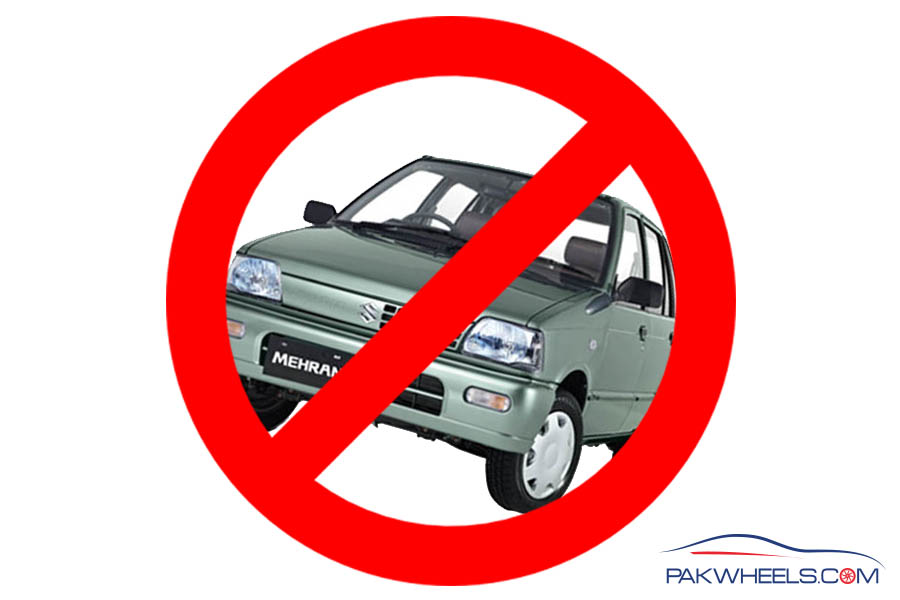 If Pak Suzuki was a man and I was sitting in front of him, I, absolutely, positively would have been rolling down on the floor laughing just enough to choke and die from it. But I want to be merciful, a kind human being and I would want the government to give Pak Suzuki just enough time to be able to develop and introduce new cars and then bring down the fistful of fury with the ban on production of 10 years old cars, something that we also want to see enforced otherwise, we'll keep on buying the Mehran in 2030.
The draft of the upcoming auto policy gave a new much appreciated, probably people's award winning clause which proposes a ban on manufacturing of more than 10-year old models. Which means: Mehran, Cultus, Bolan, Carry and everything falls under the hammer.
Pakistan has to sacrifice innovation, R&D, Design, engineering and so much more by letting these old models continue. If government actually man's up and sees this rule through, what would an automaker do next? Of course, decommission these models and begin working on its replacement thus, bringing some vital experience and technical skills.
There have been countless memes on Mehran, making fun of but when you don't have a single car below the 1 million rupees range, what else would people buy? And Pak Suzuki believe Mehran still continue to flatter the customers.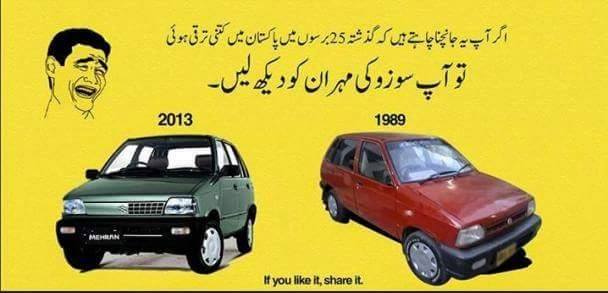 Syed Nabeel Hashmi, ex-chairman of Pakistan Association of Auto Parts and Accessories Manufacturers (Paapam) however isn't pleased with the auto policy draft shared by the Engineering Development Board (EDB) and says, "This flaw in the policy must be removed."
But don't get too happy to quickly, because Pakistan has been without an auto policy for 30 months and the new auto policy is expected to be approved within the next few weeks but we doubt that Pak Suzuki and the motorcycle assemblers (who are also producing the same Chinese two-wheeler with different stickers) would let this clause stick in the final draft of the auto policy.