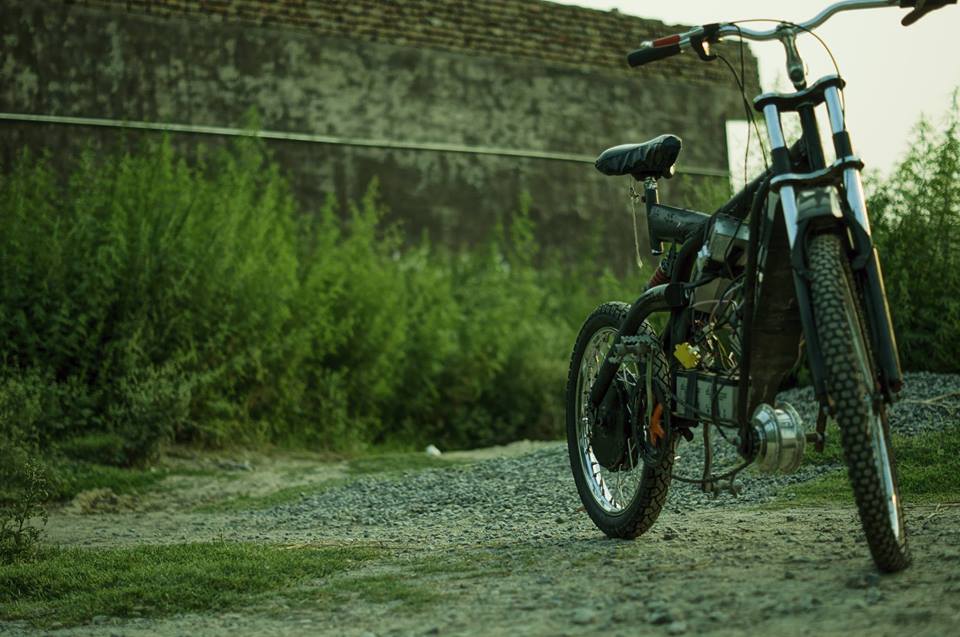 Pakistani students build a hybrid bicycle
Guys do you remember the Honda ran an advertisement campaign in the 1960s? The famous tag line of that particular ad campaign was "You meet the nicest people on a Honda." In 1960s, decades ago, when the first time the opinion was established about motorcycles that criminals use this type of particular sawari, albeit not entirely you know how today most of the criminal activities are done on motorcycles.
Honda launched that ad campaign to overrule the wrong opinion which was giving great set back to the company in those initial days of promotion of motorcycles. There was another era of motorized bicycles those were mostly used by those people who could not manage to afford cars; motorized bicycles were best sources for them for easy transportation.
Some companies are rarely in the business of manufacturing and producing bicycles and powering them with motors. According to vague information, motorized bicycles are 10 to 20 % contributing in city's transportation around the world. Modern motorized bicycles are running with mounted motor and rechargeable batteries.
Before, I go into detailed achievements of Pakistani students of The Taxila University about producing a hybrid bicycle, let's give sharp eyes view on history of world's most popular motorized bicycles.
 Millet Motorcycle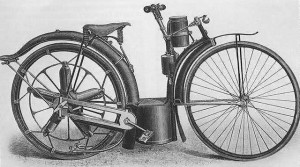 In 1892 Felix Millet made and introduced its first ever motorized bicycles with practical applications of affixed internal combustion engine in a bicycle.
Auto Bi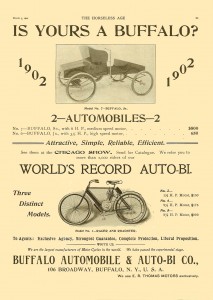 Auto Bi came in 1901 in US which were produced by Thomas Motor Company from New York.
 Derny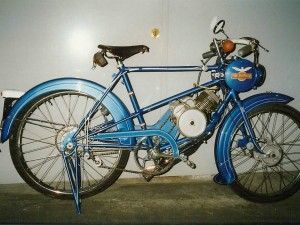 Derny was another piece of motorized bicycles developments. This Motor bike was motor paced bicycle.
 Whizzer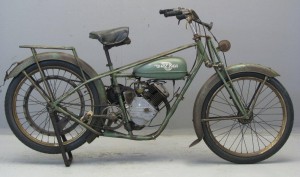 Whizzer is a first in this list as this motorized bicycle was made by airplanes' parts manufacturer 'Breene-Taylor' in 1939. The company also introduced the first ever complete bike range with the name of Pacemakers.
 Pakistani Hybrid Bicycle by Hi-Tech University Taxila students.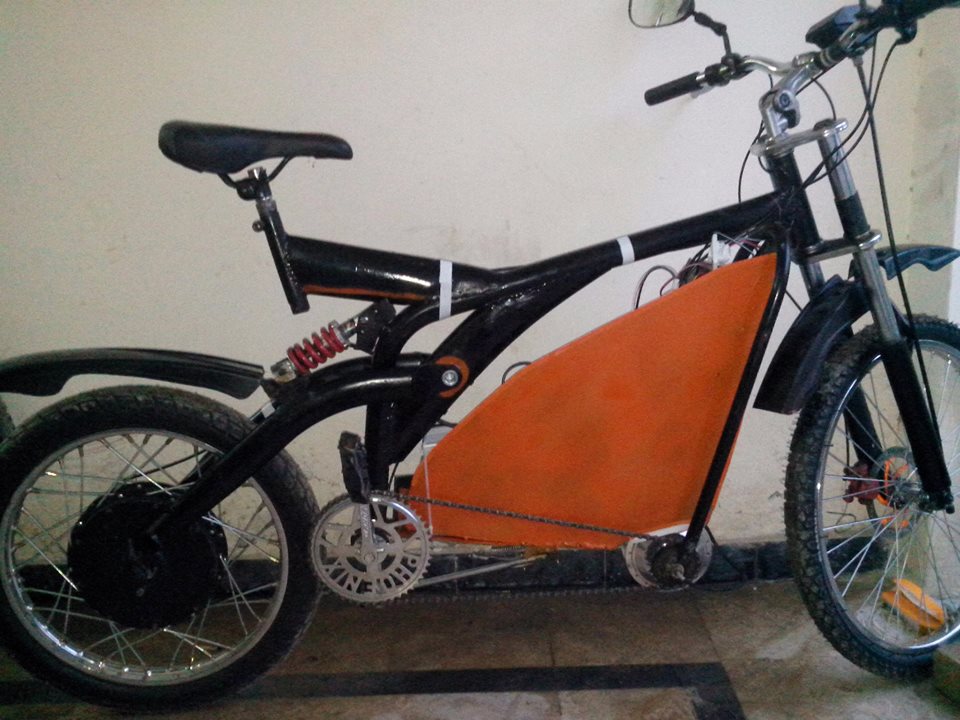 Pakistani students of engineering & technology also working to give their best recently, on 2nd August, 2013  a group of students have worked on their study project and made a hybrid bicycle. This hybrid bicycle is capable to be used as public transportation. The hybrid bicycle has one battery system; which is attached to the motor, after giving pedaling force by the rider which would be able to produce electricity with storage and then the cycle would started running.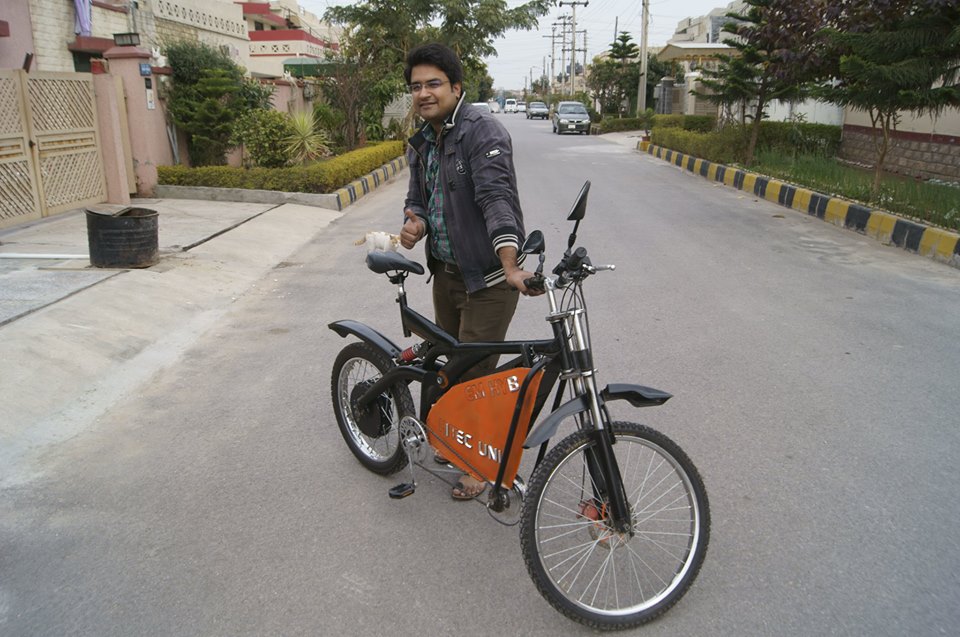 The project team leader Abdul Basit said, "the hybrid bicycle has sensors which are attached within the pedals that reduces the force fifty percent applied by rider when cycling. The hybrid bicycles can run a maximum speed of 45km/h."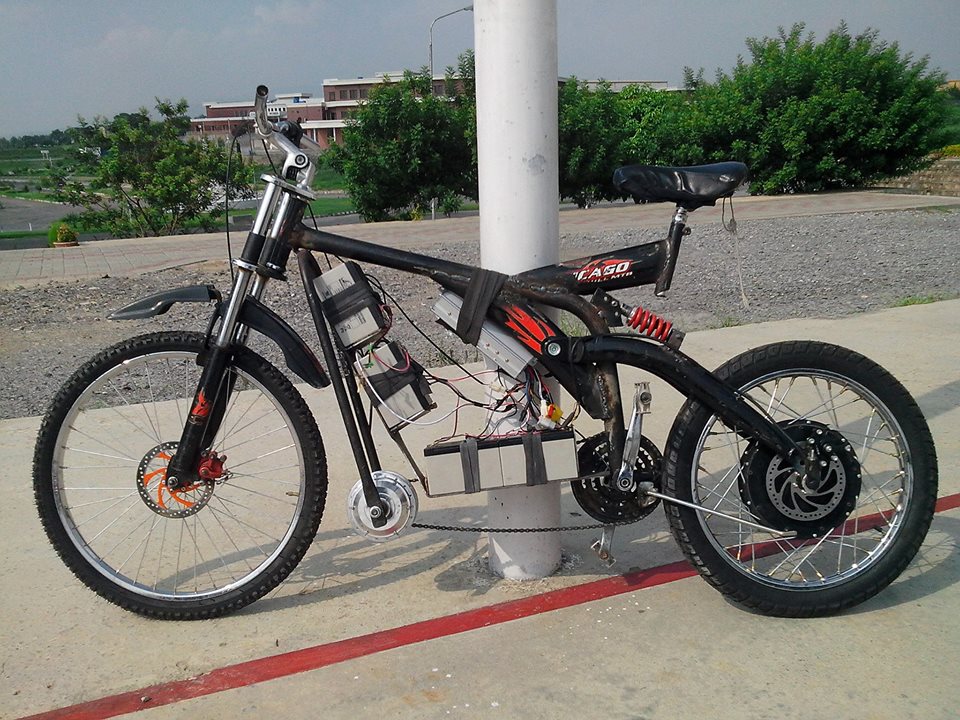 So you must be saying that we don't have electricity to charge such a "hybrid bicycle" but when you get to know how much 50 kms costs on this bicycle, you would be awe struck. The chargeable battery installed on this bicycle costs 6 Rupees only for traveling 50kms.
The cost estimated by the creators of this hybrid bicycle manufacturing is 40,000 rupees, but experts say if the government takes an interest in student's efforts then this cost can be cut down to as low as 20,000 rupees. This hybrid bicycle can be marketed if an auto-bike company shows their interest.
And this is what students at universities are supposed to do, think, research, and develop on new ideas.