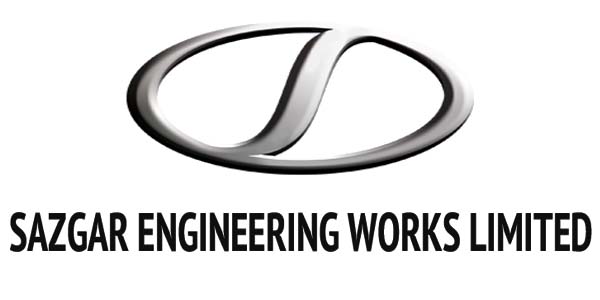 Sazgar Engineering Works Limited is all set for the showcasing event of its electric 3-wheeler vehicle on 24th January 2020.
According to the details, the event showcasing Pakistan's first electric 3-wheeler will be held at the Sazgar car plant located at Sundar Road in Lahore. Sazgar Engineering has cordially invited the Adviser to Prime Minister on Climate Change Malik Amin Aslam as the Honorable Chief Guest of the event. The event will start at 10:30 am in which the company will take off curtains from its battery-powered 3-wheeler vehicle. Sazgar Engineering Works Limited is a premier manufacturer of different categories of CNG 4-stroke auto-rickshaws in Pakistan. Keeping in view the upcoming prospect of electric vehicles (EVs) in Pakistan, the company has now developed an EV three-wheeler. The company wrote a letter to the General Manager of the Pakistan Stock Exchange to inform about the event. See the official letter below: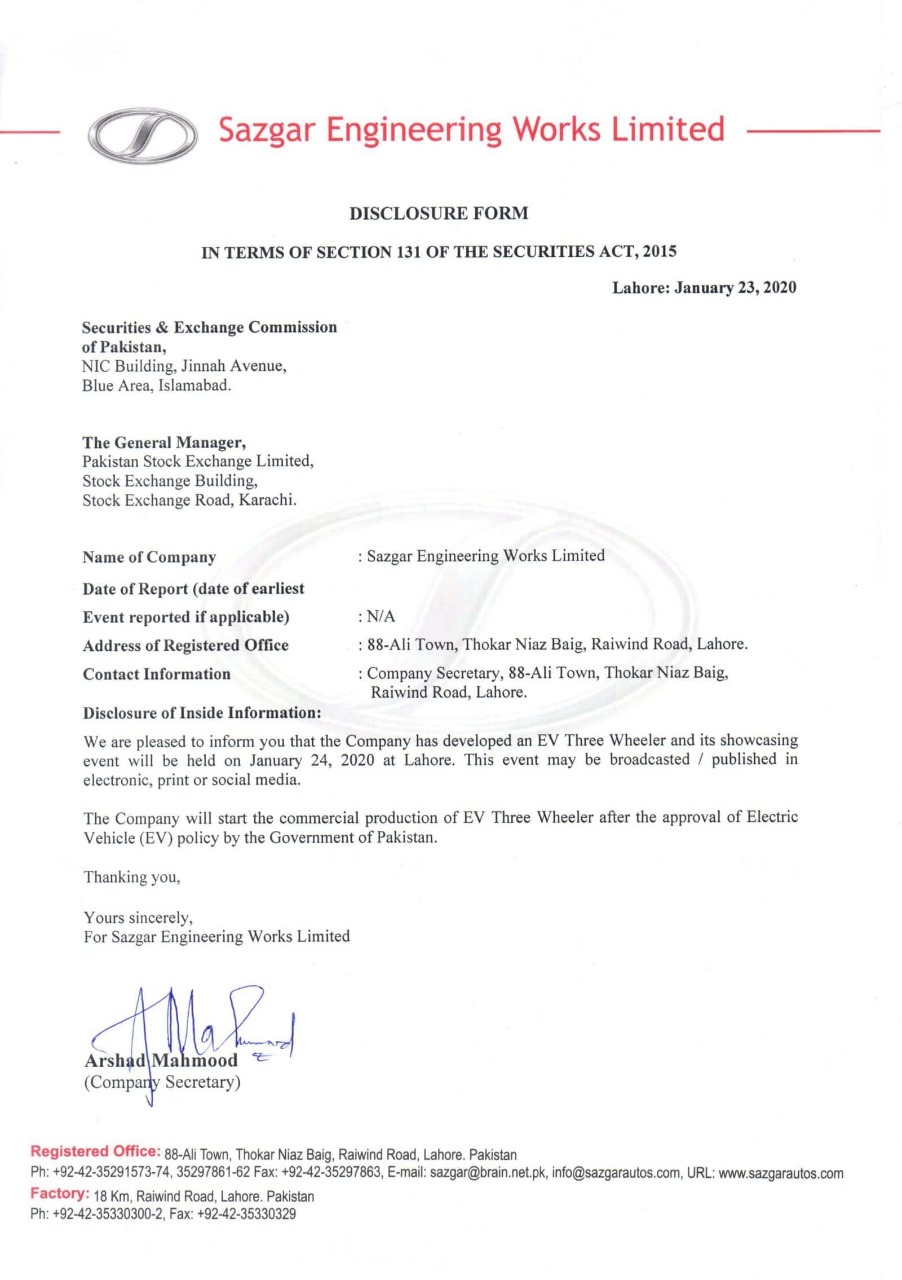 As per the notification, the automaker is all set to start the commercial production of their EV 3-wheeler. At the moment, the companies await the implementation of Pakistan's first-ever National Electric Vehicle Policy (NEVP), which was earlier approved by the federal cabinet. However, to resolve the concerns of several existing auto manufacturers, the adviser to PM on Climate Change informed that the policy would be revised with a few amendments. It is pertinent to mention here that the government is offering several tax-based incentives on the electric motorbikes and 3-wheelers in the first phase. The government aims to promote electric vehicles in Pakistan and hence attract new investments in the country. The government has also decided to convert 3000 CNG stations into electric vehicle charging stations to promote the electric culture.
Nonetheless, it will be an exciting event where the first electric 3-wheeler will be revealed by Sazgar. As far as the auto sector of Pakistan is concerned, it's a positive prospect in the right direction to convert to electric mobility. It's also good to know that investments have started to roll into the EV sector. Share your thoughts about it in your feedback and stay tuned to PakWheels for more updates.