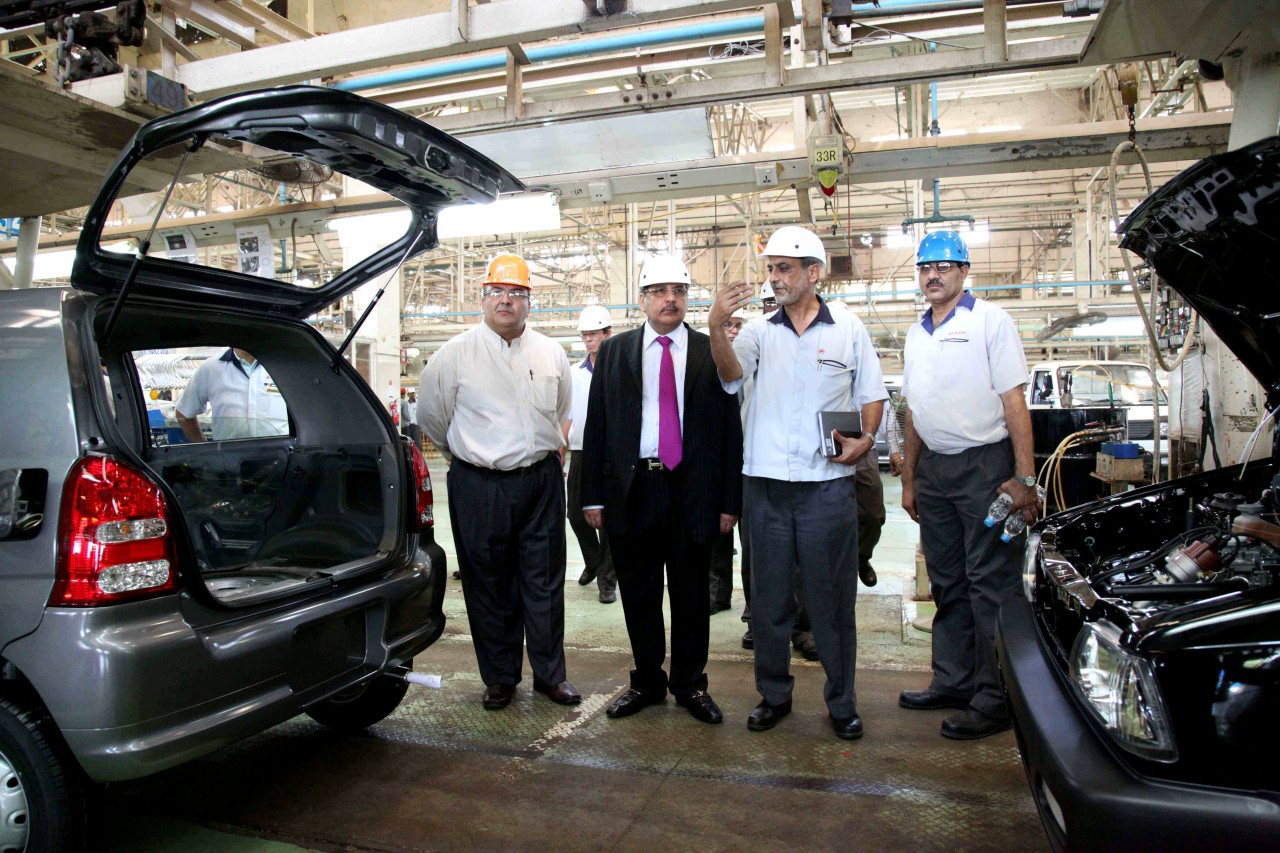 In a matter of a few days, The Maruti Suzuki India would reveal the face lifted version of the Swift Dzire. The most popular mid-sized sedans in the Indian market, the Dzire is an extended version of the Maruti Suzuki Swift, which is the most popular hatchback in India. The coming Swift Dzire now gets dark tinted headlamps, more chrome finish at the front and a new bumper at the back. Moreover, the coming Dzire is said to have improved its fuel economy by 10% as compared to its predecessor.
Now, you all must be thinking that why are we even discussing this car? We've never pointed out a Maruti before, why is this happening now?
I took an unusual path to carve an article out due to the recent orders that have been sent to the Pakistan Customs Authorities by FBR, which have added much to our hopes and optimism of the revival in our local car industry. According to the Auto Policy, the local automakers were emphasized upon increasing the quality and choice of their manufactured vehicles, but apparently they didn't comply and kept on selling highly priced and poor quality vehicles, the government has recently introduced an Auto Policy which encourages the new entrants in the local market to come and introduce new cars. All these efforts and policies are being crafted in order to achieve one goal; the enhancement of automobiles in the country.
A country's economy can never rely on imports and according to the balance of trade theory; a country's exports should be a surplus rather than the imports. In case of Pakistan, the import meter is redlining for quite a long time now and is constantly damaging the economic engine. This phenomenon can be eliminated or, at least reduced, with the suggestions in the latest Auto Policy, in which, a thorough and detailed plan is introduced which covers almost everything, including the vehicle safety regulations as well.
Coming back to the point of interest, the Indian automobile market is filled up with a large number of locally produced vehicles. May that be a Suzuki or may that be a Mercedes Benz, the Indians are producing them locally rather than importing them. Our beloved Pakistan, on the other hand, is at least a decade behind them economically and hence, we are still offered with a Suzuki Mehran which looks a pretty awesome car, only if you read its brochure. The Maruti Suzuki offers 7 variants in Swift Dzire only, and this figure is more than the local cars you can buy in Pakistan altogether.
According to the recent news, we're getting two new cars from Indus, the Yaris and Vios, a new Suzuki Celerio and lastly, Atlas Honda is due on replacing the Honda City. The recently introduced Auto policy, if it is implied even forcefully, would take the country's automobile industry to a whole new level, with new cars, better technology, increased safety standards and more choices, but, is that it?
Will we only have the choice of Suzuki, Honda and Toyota forever? Would that be enough? We cannot expand any further than that? Oh yes we can! Living in a country where Lamborghini's and Ferrari's can be imported with payments exceeding twice their cost, this country has the potential. New entrants should introduce new cars, Hyundai can bring its exclusive and pretty cars, FAW can introduce a sedan, the existing sharks in the industry can bring more choices in their car line up like our neighbors have done and so on. We have the money, the car manufacturers just have to impress us.
So, in the end, I'd like the Pak Suzuki, Atlas Honda and Indus Toyota to take some notes and start working on what the local buyers want. You can keep filling your pockets by selling us Toyota's with faulty headlamps or Suzuki whose doors don't shut or Honda's whose power steering assembly keeps malfunctioning, or, you can increase the quality standards and checks, introduce more cars to the market, value your customer and make so much more profits than you already are. All you have to do is to impress us.