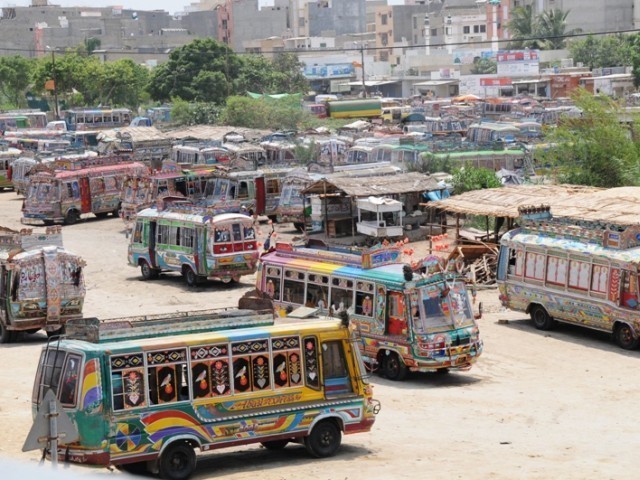 A few days back, the Karachi Transport Ittehad (KTI) decided to go on a strike on February 21 against the harsh conduct of City Traffic Police. The City Traffic Police adopted a very strict attitude due to the orders issued by the traffic DIG who had previously given a 10 day ultimatum to the transporters for getting their vehicles restructured in accordance to the Provincial Motor Vehicle Act 2014.
According to the DIG, the transporters had planned to go on a strike on February 21 after they were fined for not complying on the ultimatum by the Traffic Police.
"We won't be fined by the traffic police for the next 10 days at least for not having the documents completed," said KTI's secretary.
The DIG had to temporarily call off his ultimatum because of KTI's strike which could have caused troubles to local passengers and not just this, he has also advised the City Traffic Police not to fine the transporters for the next 10 days, hence, the KTI has called off the strike.
via Express Tribune