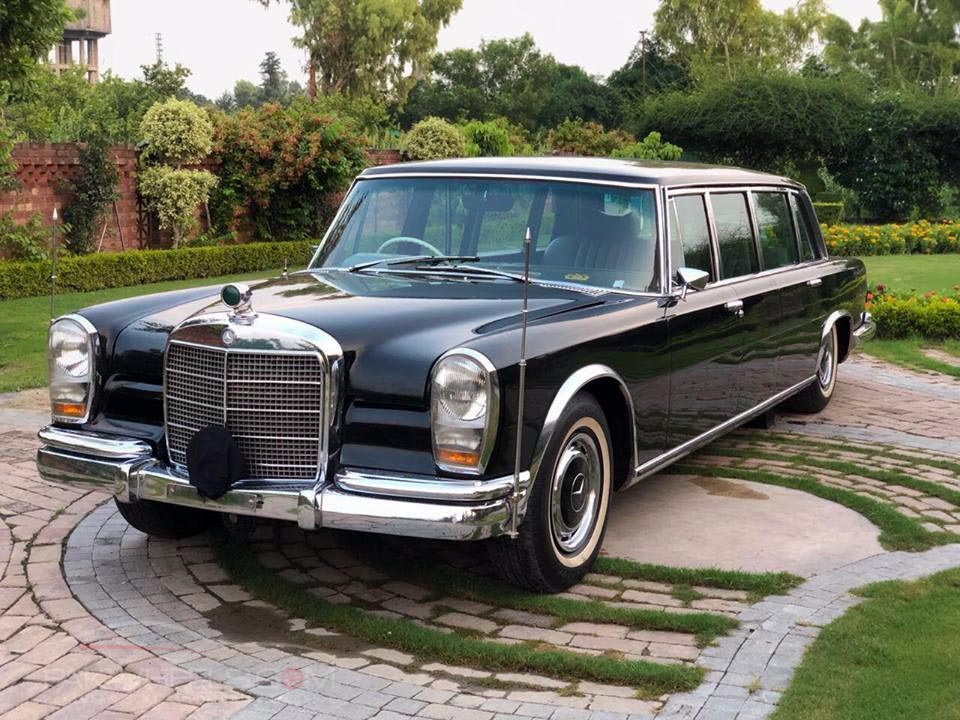 Around the globe, the Head of states get cars that are specially made for them. Just like that, there is the all-time famous Mercedes Pullman 600 Grosser, which was used by the celebrities and politicians all around the globe. In Pakistan, the famous 1970 Pullman 600 was used by the Former PM Zulfiqar Ali Bhutto and President Zia-ul-Haq.
Recently on the order of Caretaker Prime Minister, Justice Nasirul Mulk, the iconic Pullman 600 Grosser's auction was scrapped, and an order was issued to restore the car and put on display in Pakistan Monument Museum, Islamabad. The restoration of this car was assigned to Daehan Motors in Islamabad.
It is to be noted here that, only 304 Pullman 4-door Limousines were produced globally by Mercedes-Benz and 39 were Right Hand Drive (RHD), and out of these 39 Pullmans, only one made it to Pakistan.
In German, the term 'Grosser' simply means "Big". The luxury vehicle is equipped with a 6.3 l V8 engine that makes 250 horsepower at 4000 rpm and 500 Nm of torque at 2800 rpm.
These types of vehicles are now considered as national heritage and have been put to display for the people to see.
Read Also: PM Nasirul Mulk scraps auction of Mercedes Benz 600 Pullman
Many other influential leaders and celebrities such as Leonid Brezhnev, Saddam Hussein, Papa Doc Duvalier, Chairman Mao, Marshal Josip Broz Tito, Iranian Shah Mohammad Reza Pahlavi, Kim Il-sung, and Kim Jong-il also used this iconic vehicle.
See the pictures of this iconic car after restoration below: