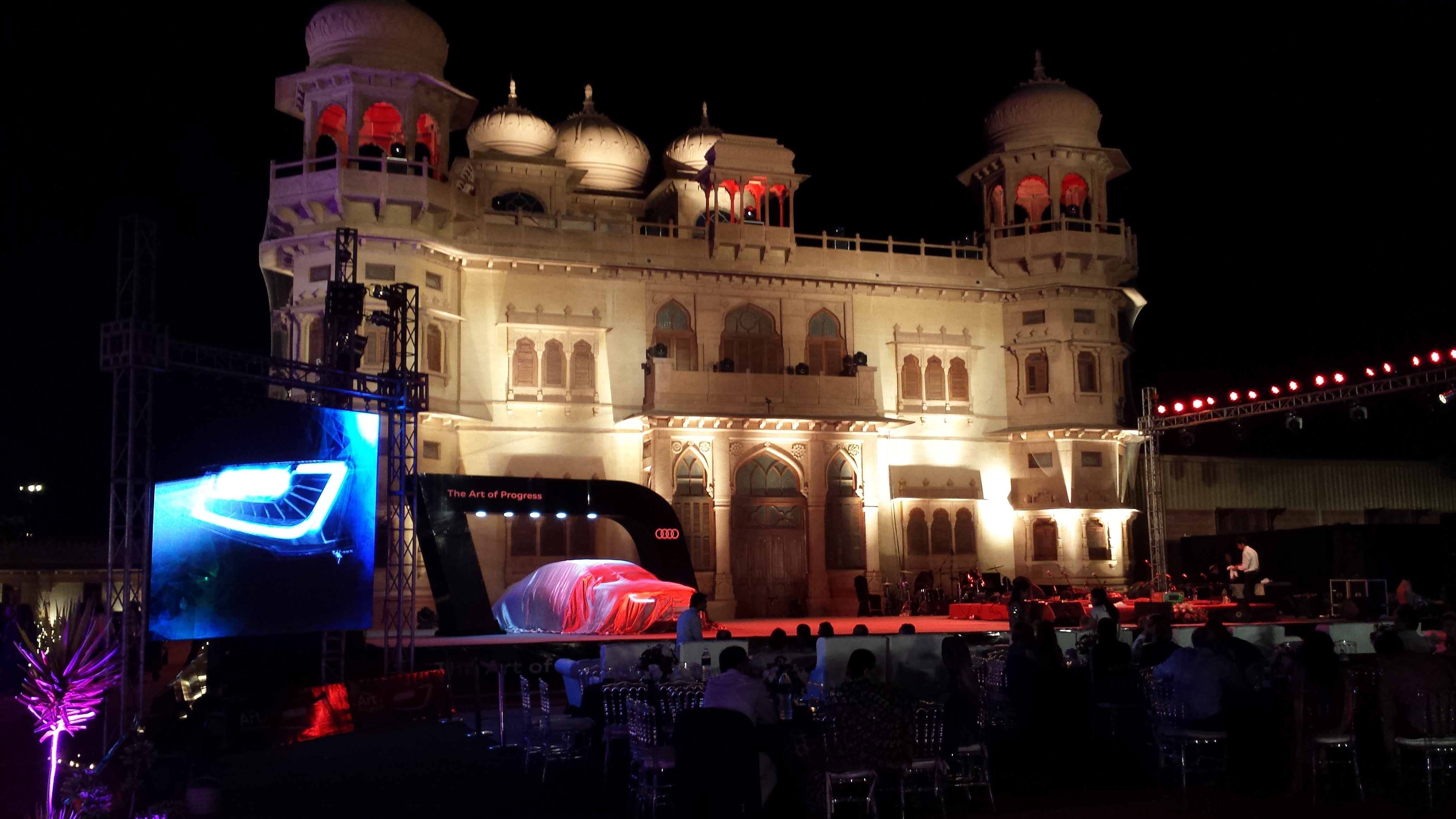 PakWheels at the Audi A8 launch event in Pakistan
Audi launched the A8 to Pakistan in a festival of glitter, glamor, and music. We were sent the invitations to the launch event by Audi Pakistan's country manager to be part of the welcoming festivities for Audi's benchmark sedan; the A8, which by the way has been trailing the Mercedes S-Class since a while due to Audi's focused approach on design rather the technological war which has been going on between them for decades. It is unspoken off, you won't see it but you can realize it. It is a cold war.
If BMW M, Audi RS, and Mercedes AMG battle it out on the racing circuit to be the best, the benchmark sports sedan; than these ultra-luxury sedans do it on the technological front. The motive is simple. Eliminate human interaction, or just bring it to the minimum. Drivers aids, safety, massagers, engines, everything.
Neither of these three luxury sedans from the German automakers brag about design or anything but rather technology; Mercedes has so far dominated the realm of ultra-luxury sedans because every first was done by the S-Class. Radar? S-Class. Airbag? 25 years ago, the S-Class was the first to introduce them. Nightvision? S-Class.
Audi flaunts its LED Headlights but truth be told, Mercedes S-Class uses not a single light bulb to illuminate the road, in fact, 190 LEDs do that for you and it is the first series production car to fully use just LEDs as an illuminating source. S-Class's resume is quite heavy than.
Coming back to the event, VJ and Model Waqar Ali Khan took the stage to introduce the car to everyone and it was quite clear that he knew less than the 12 years old sitting in front as he pointed towards the LED lamps of the A8 and tried to sell the entire car through those LEDs by making vague gestures toward the headlight. It was a pity because he made the car seem like it had no selling features other than the LEDs.
Then after introducing the LED headlights, he moved to introduce "three others models", and I quote him, "one is infront of you and the other is around the corner, dinner would be served now, you can come onto the stage to check out the car, be sure to be back to your seats by 10.15 so the show can proceed as order."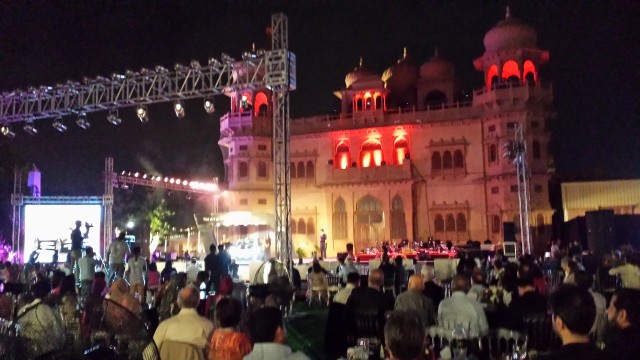 We kid you not! Q5 and A7 Sportsback were around the corner along the A4 sportsback while the A6 was infront. And they are the leading super-models of the car world these days, these Audis. The A6 is perhaps the most perfectly proportioned car I have seen amongst all the new cars and the A7 sportsback was just gorgeous.
Audi, is a brand full of exciting history. The Quattro from the 80s, 13 Le Mans Championships, just three shy of the record 16 wins of Porsche which has prompted the sister or parent company of Audi; Porsche to return and defend its record wins as Audi just won't stop winning even after Peugeot and Toyota are breathing under its neck. The four rings which are representative of four automotive companies which got together to create Auto Union (known then and later Audi after the name of Audi's founder "Horsch", which meant listen in German and Audi means listen in latin, yeah! boring but bear with me.)
We don't want to bore people with history but war, localized information and humor like you can't drive your Audi on CNG (when in doubt, make a CNG joke) is always interesting and interactive with people.
Nevertheless, we cringed and sat tight for more musings from Waqar Ali Khan but instead began talking amongst ourselves about the amazing days of Group B rally where Audi just dominated! The Quattro S1 was one of the most powerful cars of that era, often called by rally drivers as too fast to be driven. They could out-accelerate Formula One cars of that era on gravel!
Anyways, continental dinner was served which was alright and then we moved to our seats to listen to the maestro Rahat Fateh Ali Khan as we tried miserably to get any attendant to get us tea without success.
Audi is well on its way to selling two million cars by 2020 and is doing consecutive record sales. The A8 now also has matrix LED lights but the S-Class stands in its way. Its like siblings; the eldest, which is the S-Class does something, and the rest follow. Rest being the A8 and the 7-Series.
Audi has figured that out now, late last year, they announced investment plans worth 30.3 billion US $ to just research and development. They're going to need it if they want to introduce wireless charging to their cars soon and ultimate goal of defeating the S-Class. With looks like that, few technological firsts, and comfort can actually achieve that goal.
The thing is though, these ultra-luxury cars depreciate like hell, just adding tech to your cars like wi-fi, satellite support, time on mars sounds all cool and makes us gooey but you need to have the proper package of luxury to win.
We left a while before the event ended as we had things to do for the upcoming PakWheels Karachi Auto Show but it was a well crafted event hosted at Mohatta Palace, Karachi. An event which suits the taste of the one-percent Pakistanis targeted by the A8 but may be soon enough, we'll bring you a test drive of an Audi in Pakistan.