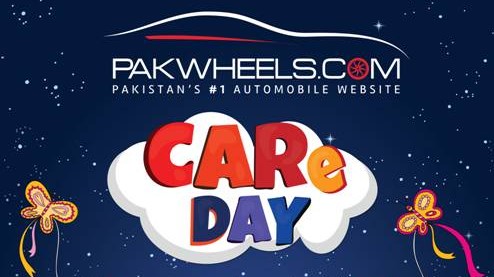 PakWheels Family Visits Children At The SOS Village
Successful people have a social responsibility to make the world a better place and not just take from it. – Carrie Underwood.
As citizens of this country, we all have to play our part in contributing to the general welfare of the community that surrounds us. Keeping in mind the responsibility, PakWheels has embarked on a social responsibility mission – to make the lives of those around us better. Therefore, we paid a visit to an orphanage in the SOS village this Friday as part of our recently launched 'CARe Day' campaign. There were around fifty kids there who the team shared a very quality time with. They were thrilled and greeted us with smiling faces and gave everyone a tight hug. The joy they felt upon seeing us radiated from their faces.
We introduced ourselves to the kids and then played a few games with them. The kids watched Cars 2 which they thoroughly enjoyed. Along with a lunch of Happy Meals, the kids were given gift hampers too. An informal photo session followed by lunch was held too with the kids and everyone struck their best poses.
The kids are very bonded with each other and think of each other as siblings. The village is their own home with their own little family. There was a little girl with long black hair and a cheerful smiling face who immediately took a liking to us and was the first one to hug us. She was extremely intelligent and told us she wants to grow up to be a children's doctor one day so that she could help all the kids of her age around her stay strong and healthy.
The trip overall was a very moving experience for the team and left a lasting impression. The campaign shall be held more often from now on as we believe it is more important to give to others than anything else. If we all play our role in giving, we really do have the power to change the world and make it a better place.