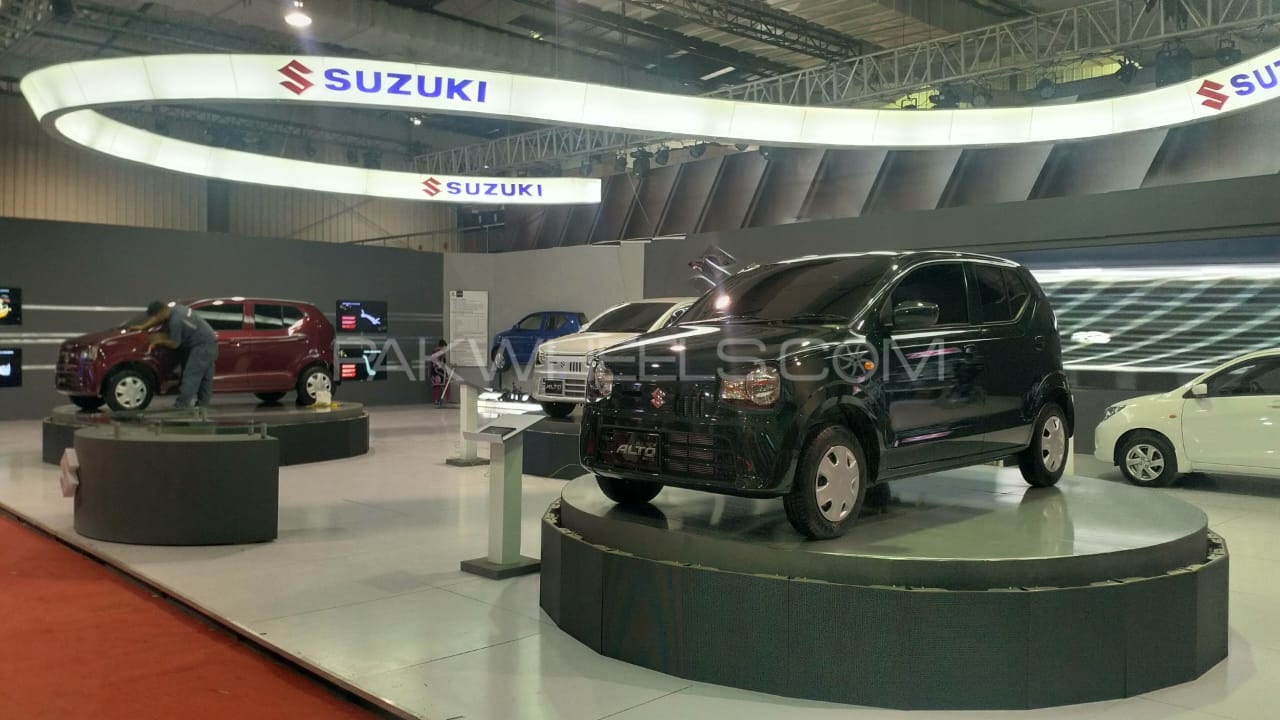 PAPS 2019 kicks off with flare
PAAPAM's Pakistan Auto Parts Show (PAPS) 2019 has kicked off. A 3-day event, which will last till April 14, is one of the biggest, if not the biggest automotive event of the year in Pakistan. An initial look at the event has all the right elements of making this year's PAAPAM auto parts show a memorable event.
The PAPS 2019 event is showcasing stalls of 244 exhibitors, including 89 local and 106 international companies. Three universities are also taking part in the event while procurement departments of Pakistan Railways, Pakistan International Airlines (PIA) and Pakistan Army have been invited to assess the quality of locally manufactured products.
Exhibitors from Thailand, China, Japan, Malaysia, Korea, and the Netherlands are invited at the event.
The following are some of the highlights of Day 1:
FIRST GLIMPSES OF ALTO 660CC
Pak Suzuki has unveiled its 660cc Alto which is Pakistan's first locally produced 660cc engine capacity vehicle. The company has called it the "biggest reveal of 2019". In a Facebook post, the company said, "Join us at Expo Center Karachi from 12th – 14th April and witness the biggest reveal of 2019 at the PAPS 2019. Suzuki Pakistan is proud to be your reliable partner with the largest network of authorized dealerships all across Pakistan."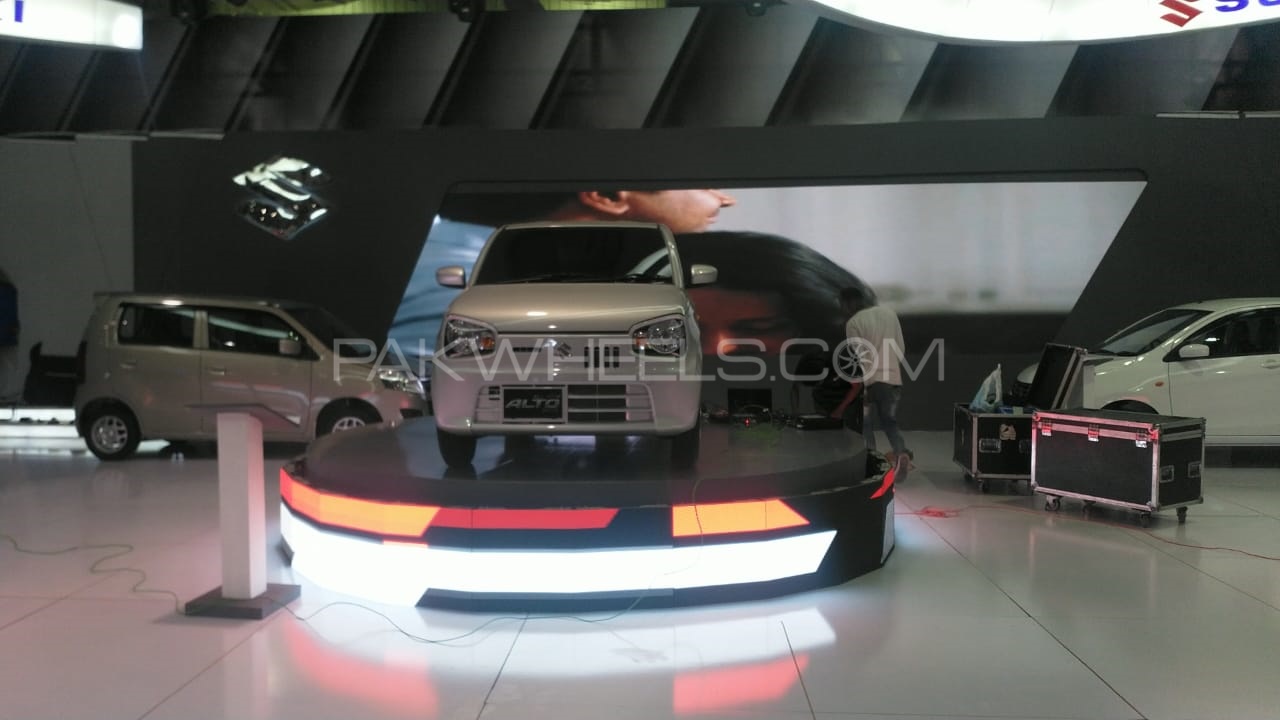 Pak Suzuki will be unveiling three variants of 660cc Alto at the auto show. These variants include:
Suzuki Alto VX (without AC)
Suzuki Alto VXR (with AC)
Suzuki Alto VXL AGS (with AC and automatic transmission)
Check out some exclusive photos of Suzuki Alto 2019: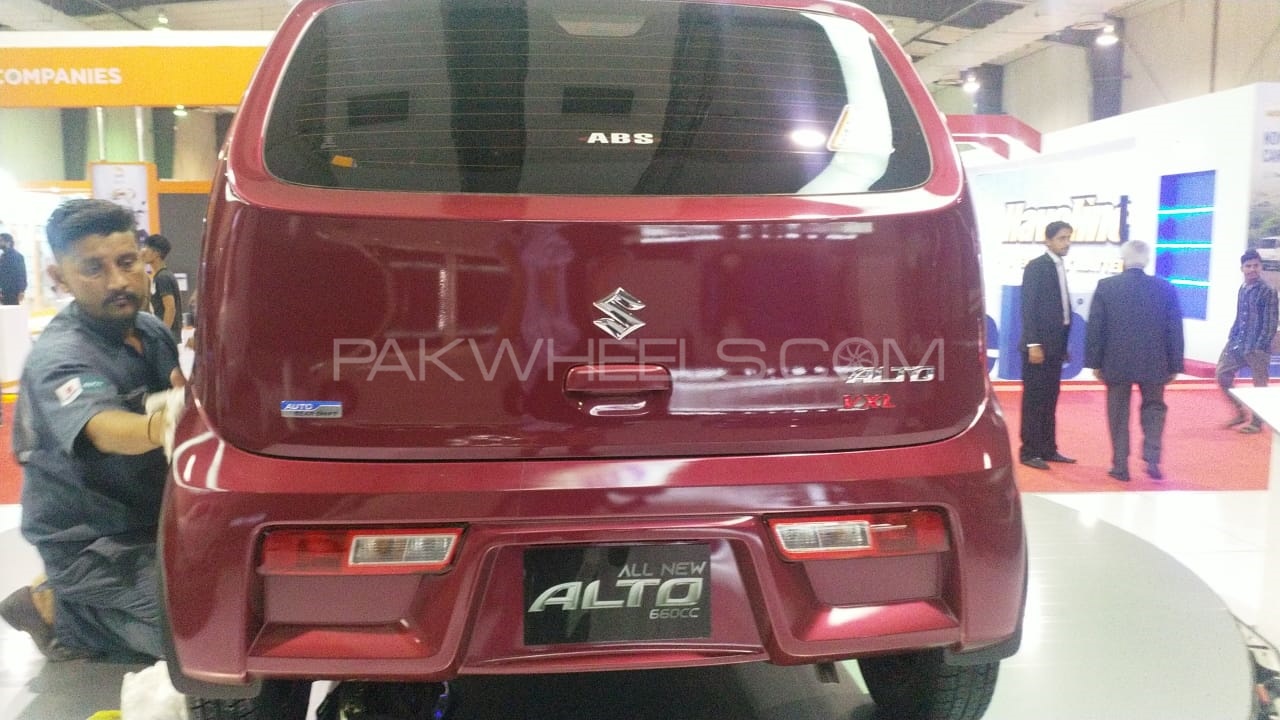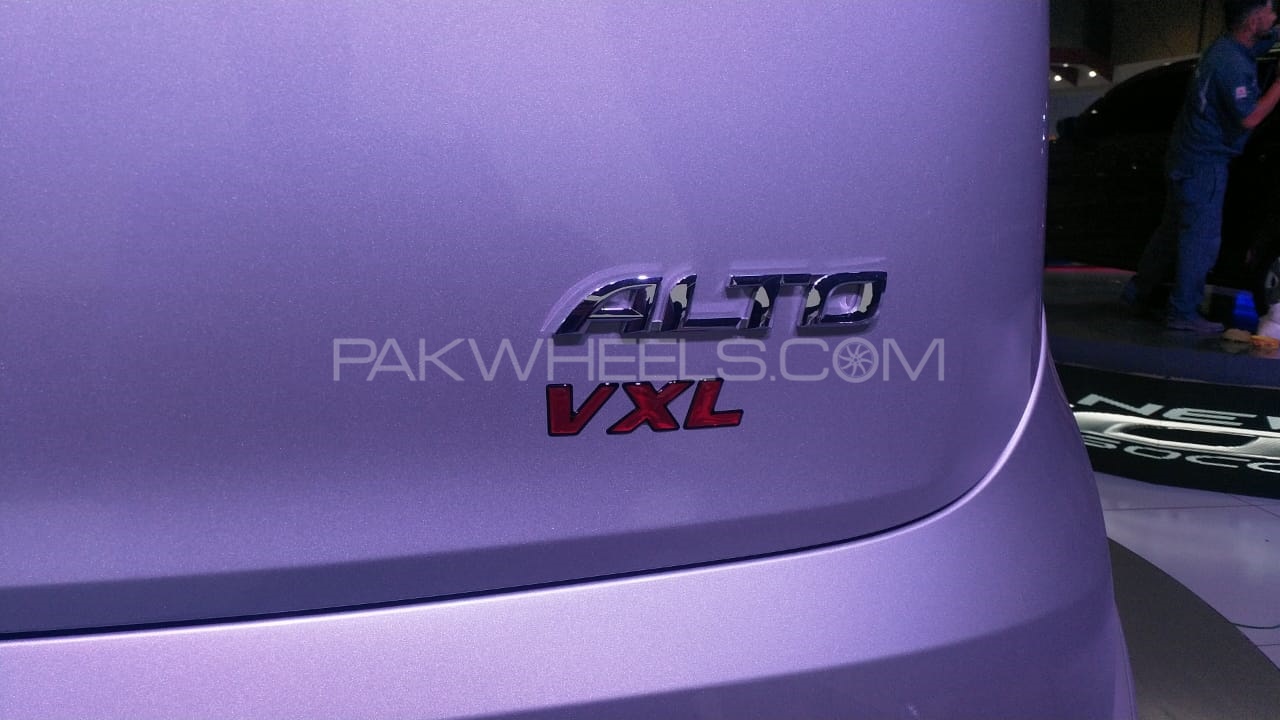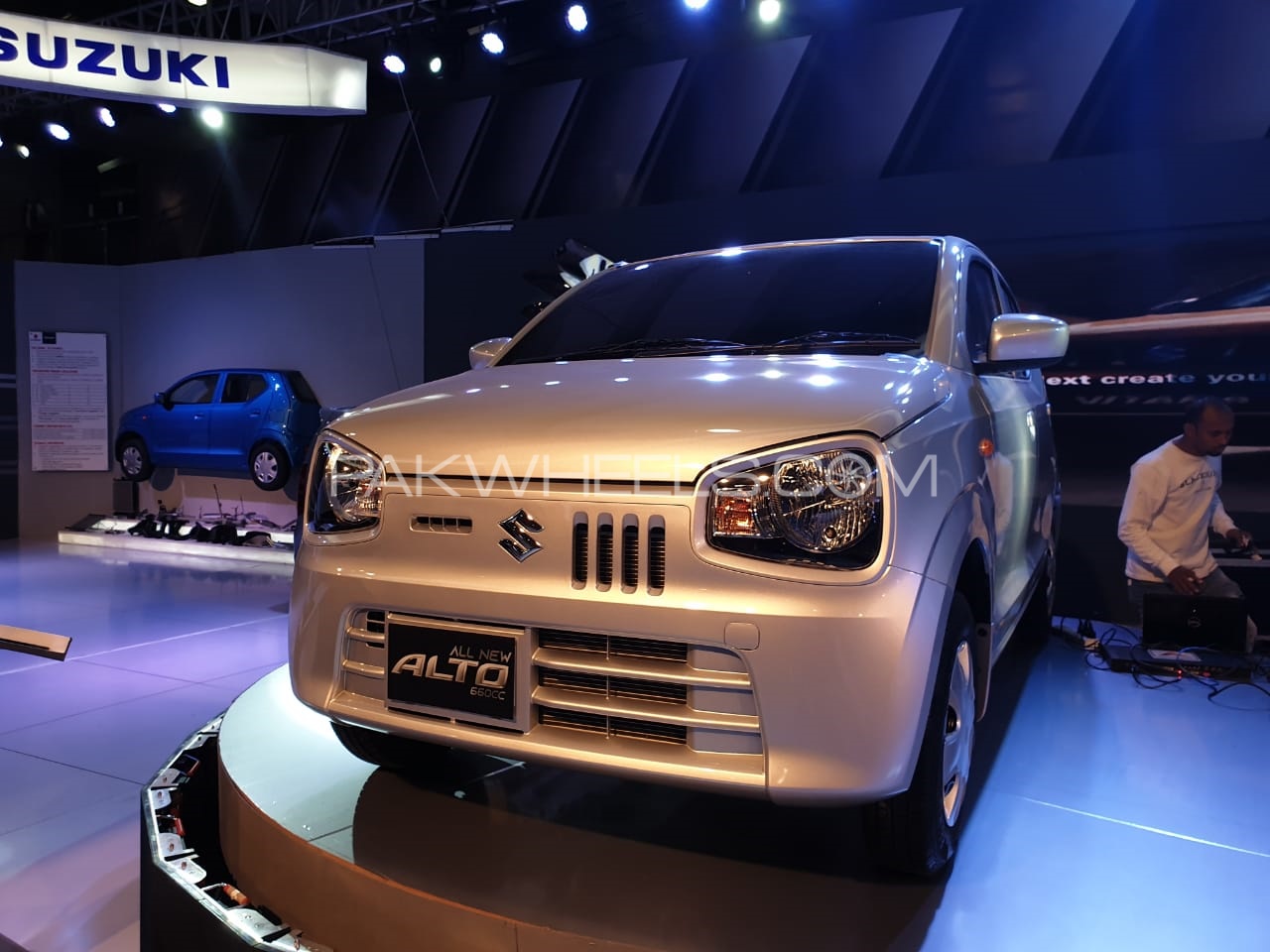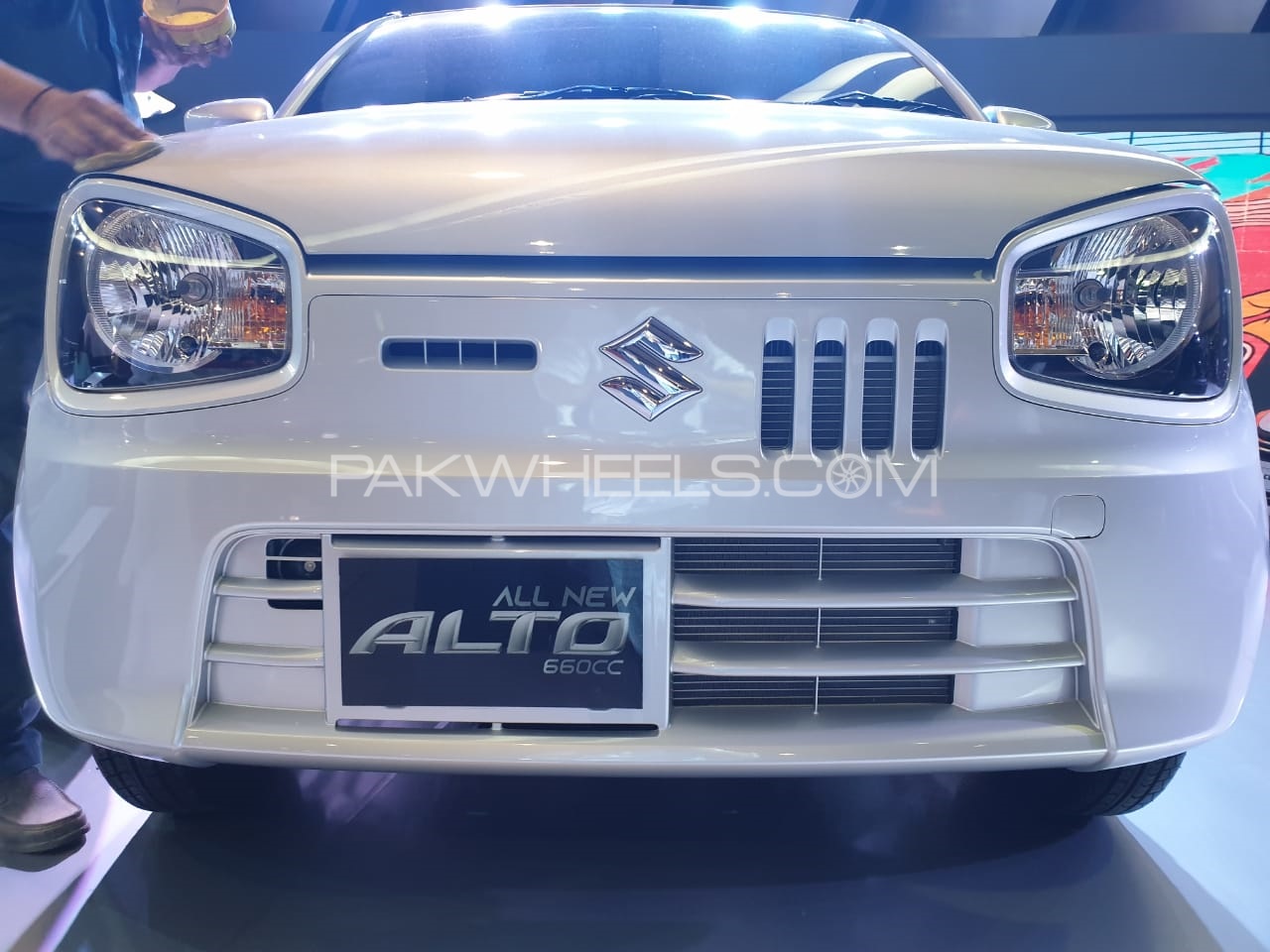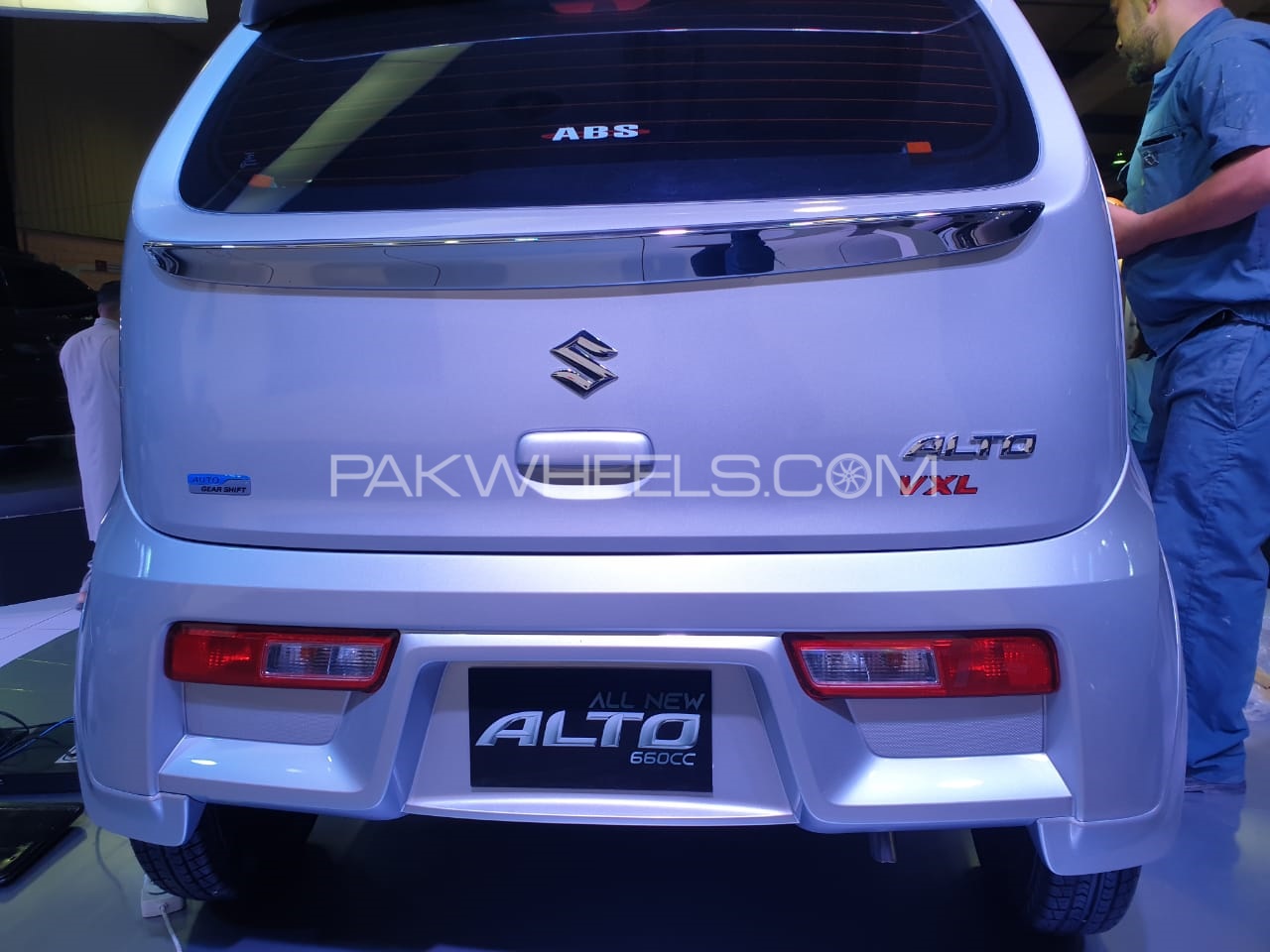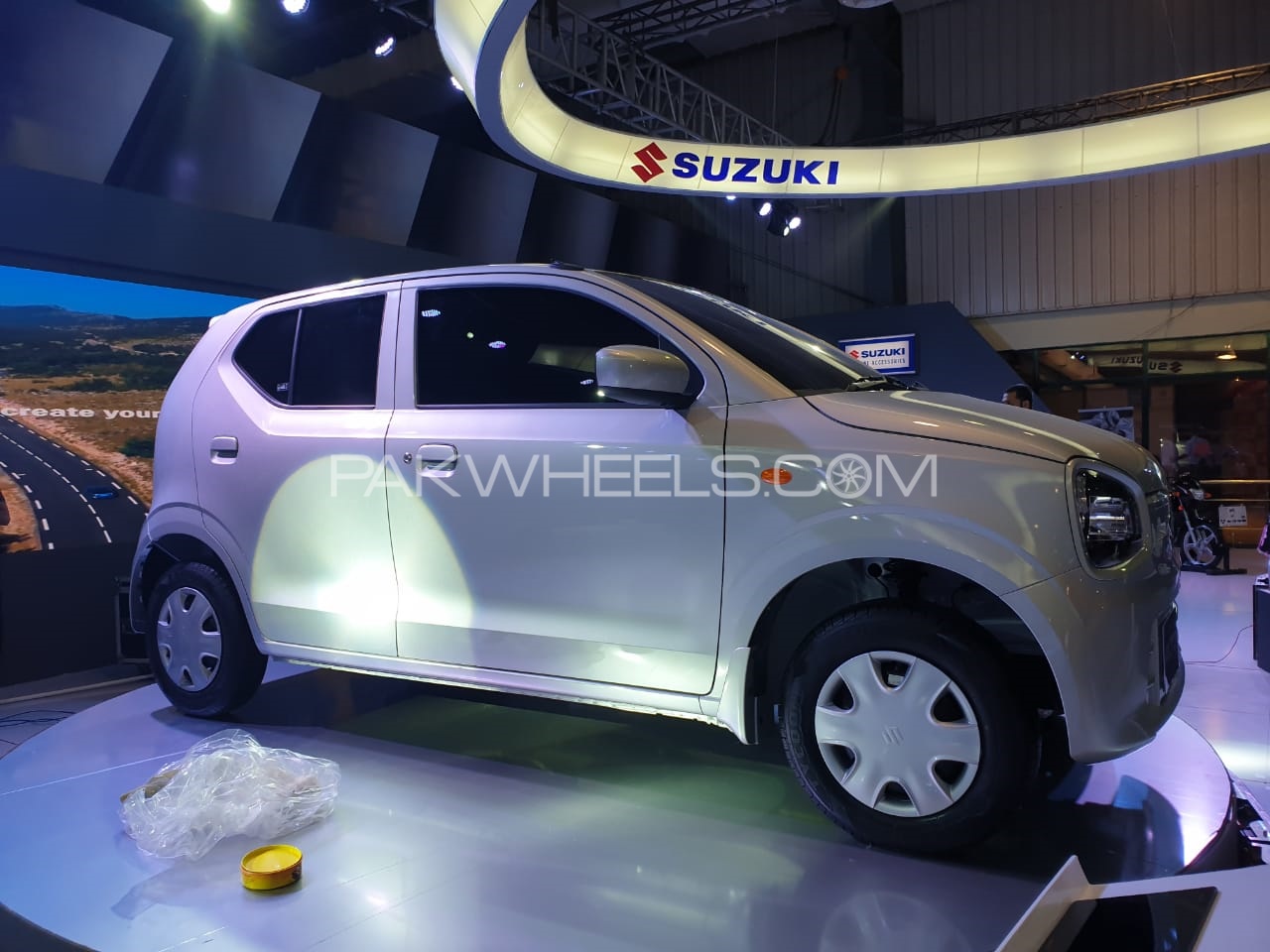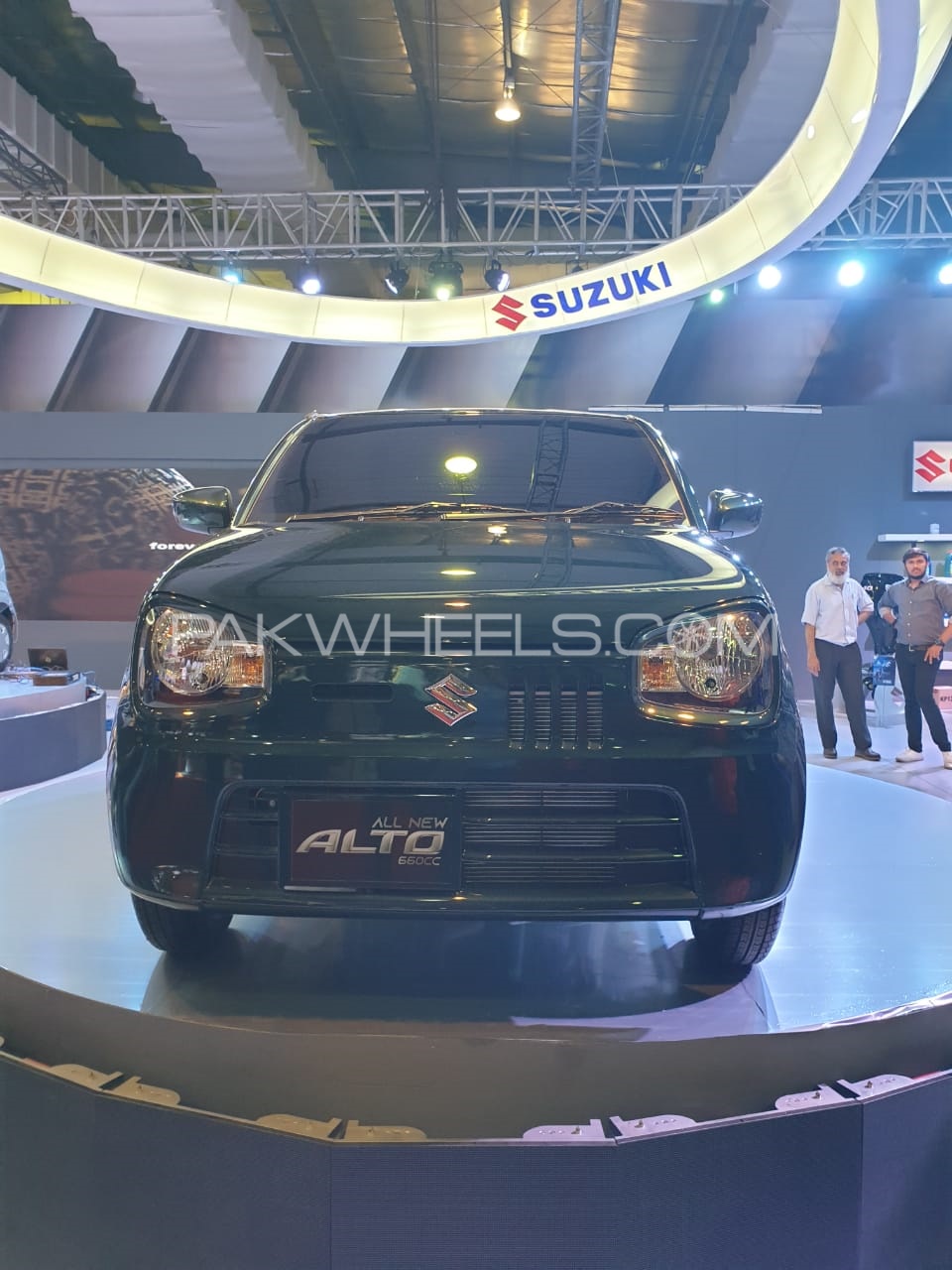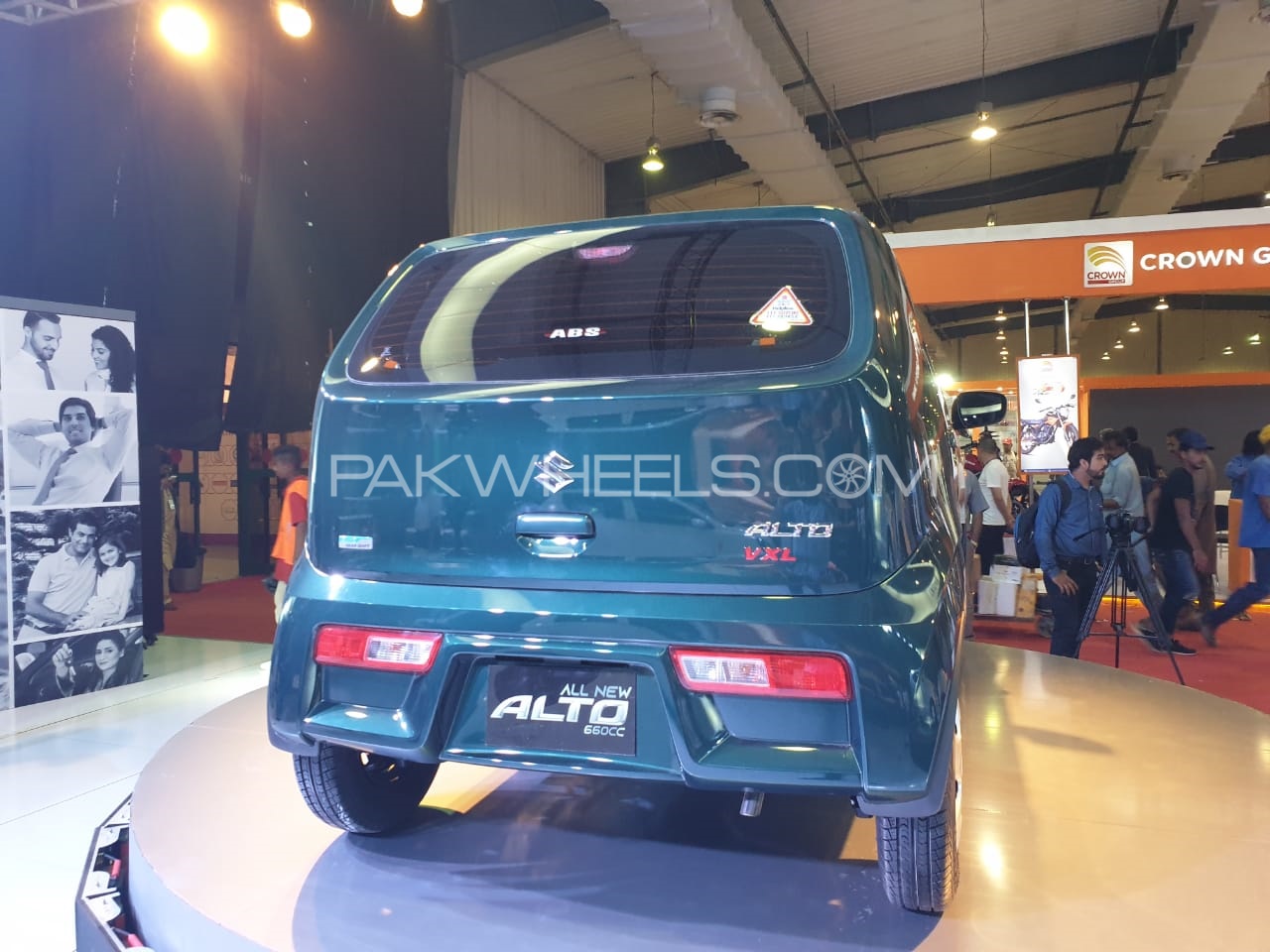 Meanwhile, we also saw Pak Suzuki's WagonR and Cultus at the event.
VIDEO:
NEW KIA ENTRANTS
Korean automaker Kia has brought several surprise packages at PAPS 2019. These include Stinger, Picanto, Sportage, Carnival and Niro. We have briefly examined these offerings for our readers.
KIA Stinger is a high-performance sports saloon from the Korean auto manufacturer and directly competes with BMW M3 and Audi S4. In its topmost configuration, it possesses a 3.3L Twin Turbo GDI engine and produces around 365HP. However, that performance package will probably not be there for Pakistan and we might just get to see a modestly powered 2.0L Turbo GDI with a 255HP.
Here are some exclusive photos of Kia Stinger at PAPS 2019: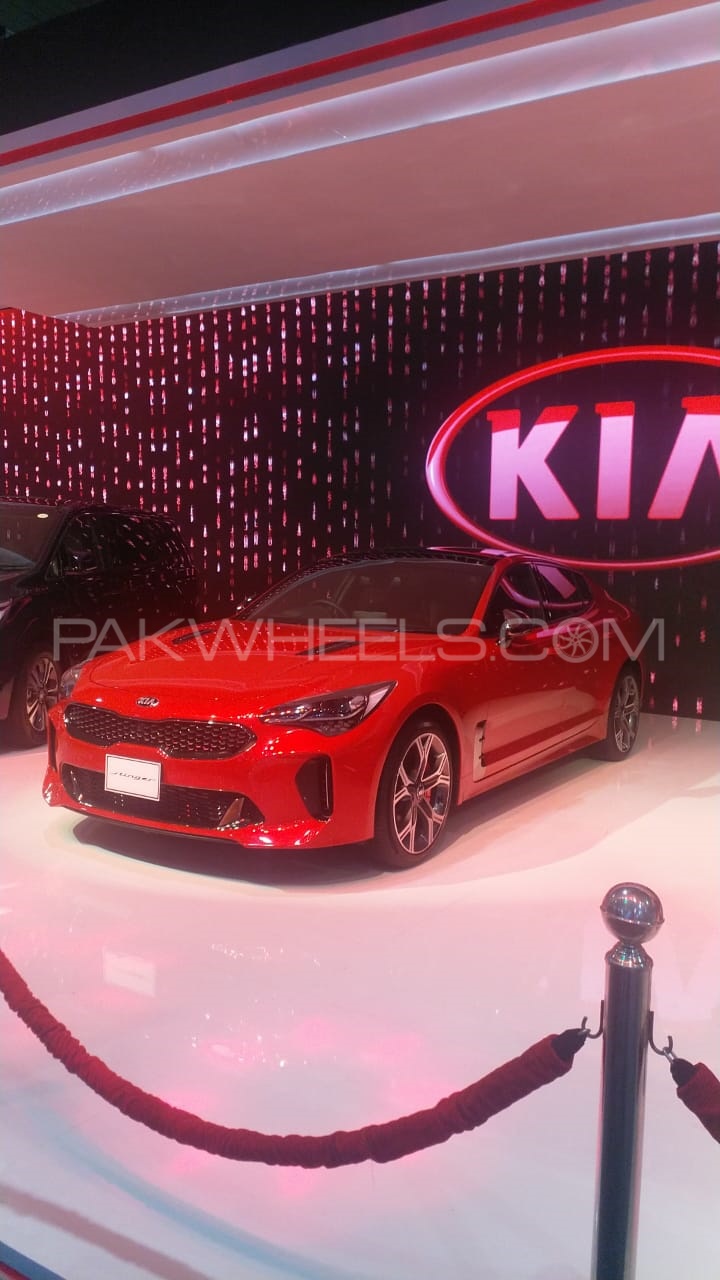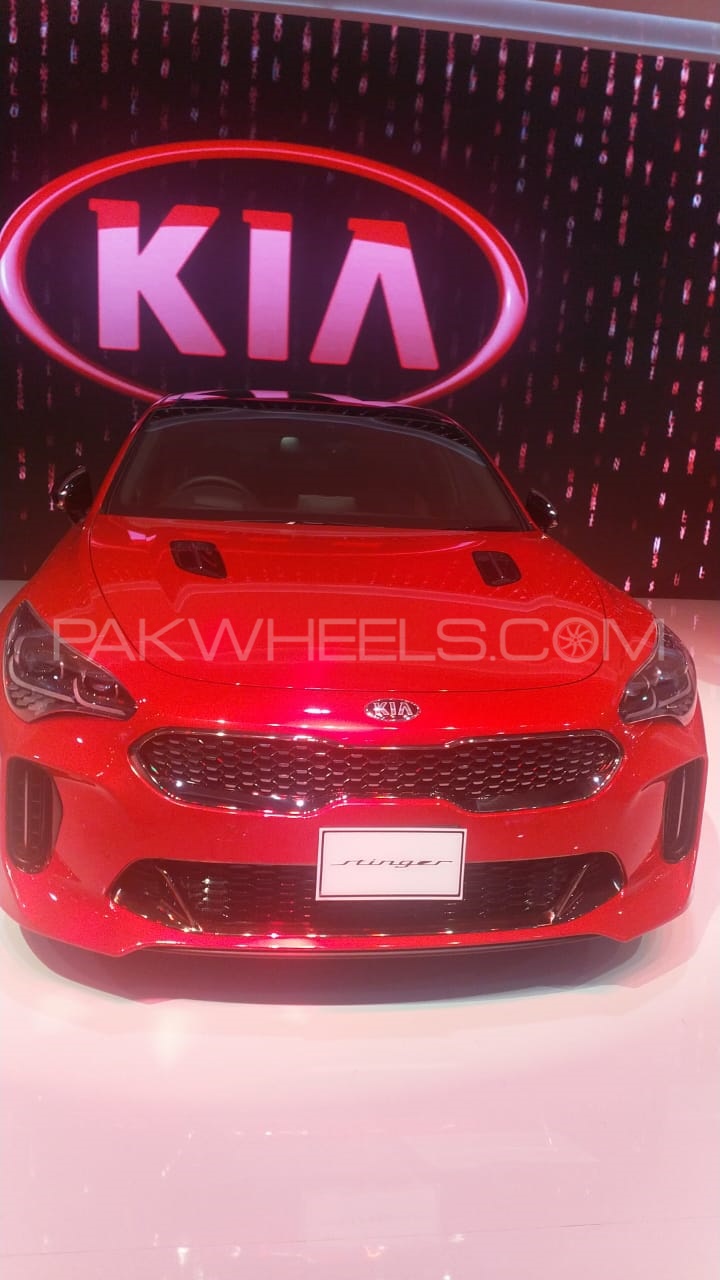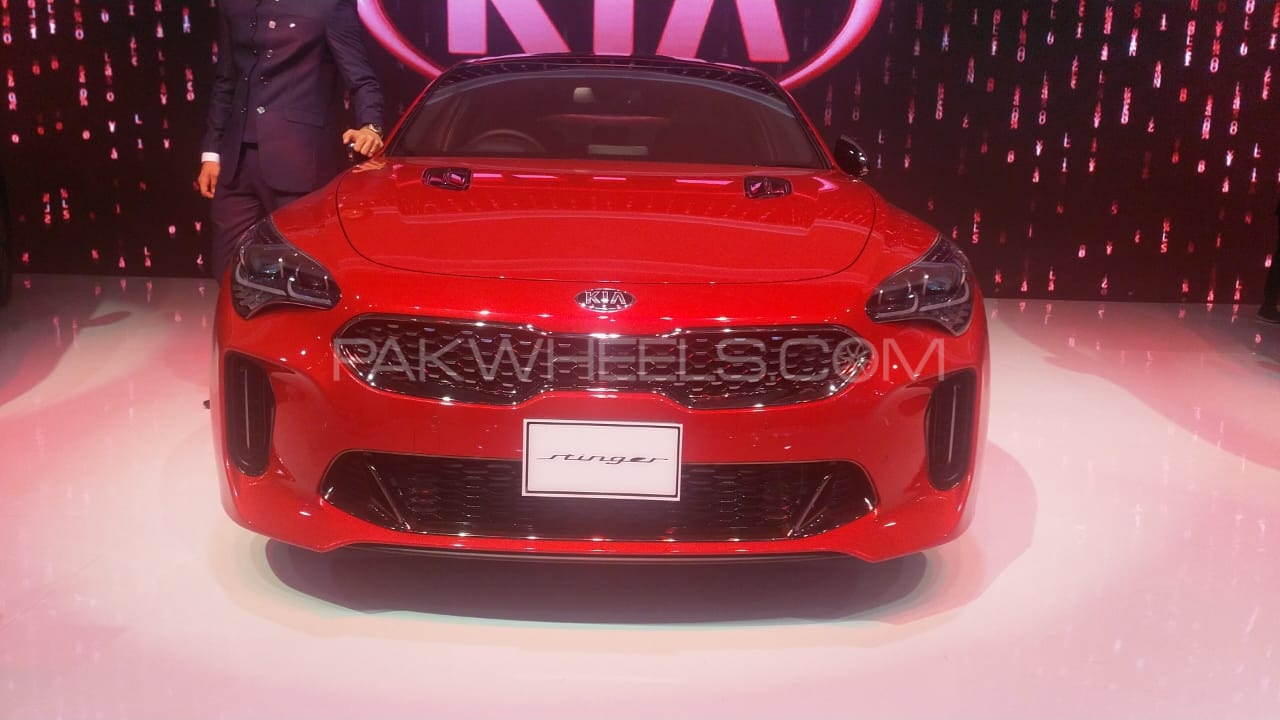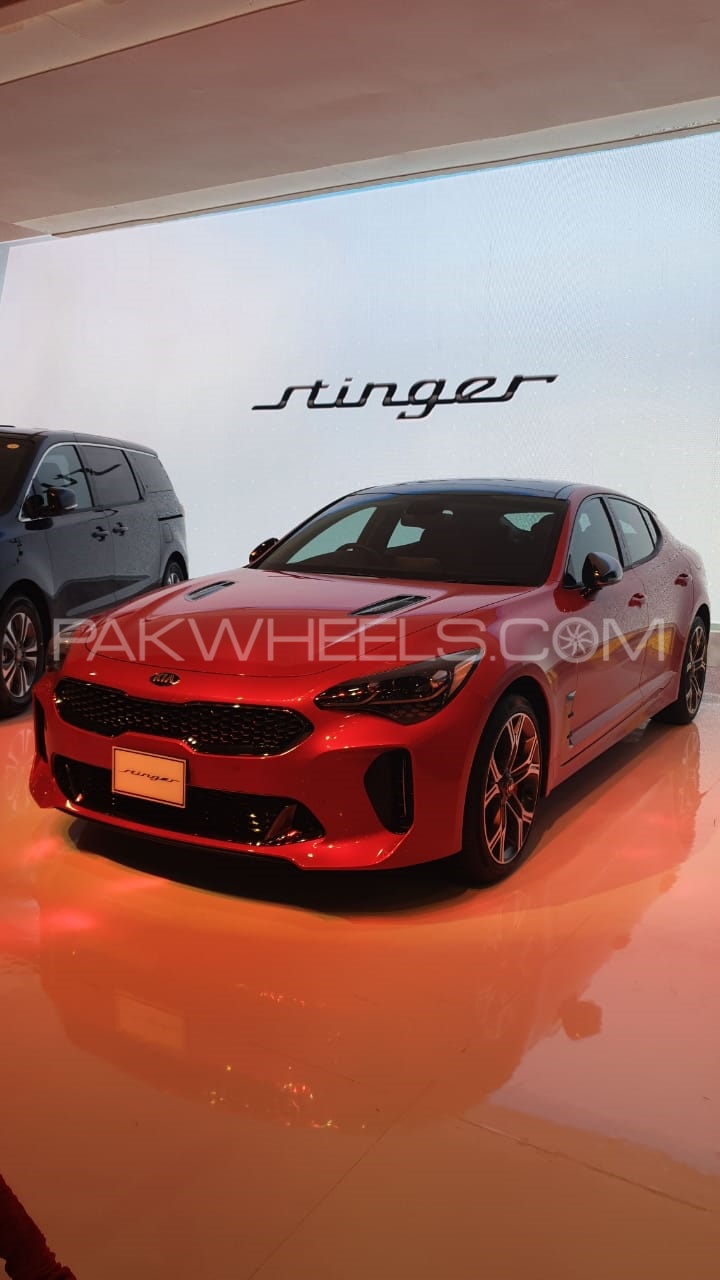 Some highlights of Stinger, KIA's flagship sports saloon, are:
Advanced Smart Cruise Control
Lane Change Assist
Driver Attention Warning (DAW)
Electronic Parking Brake (EPB)
Forward Collision Avoidance (FCA)
Forward Collision Warning System (FCWS)
High Beam Assist (HBA)
Lane Departure Warning (LDW)
Lane Keep Assist System (LKAS)
Rear Cross Traffic Collision Warning (RCCW)
Rain-Sensing Wipers
In terms of performance, the 2.0L engine can help propel this vehicle from 0-100 in 6s and accelerate all the way up to a top speed of 260km/h. So yes, performance will definitely be a plus point here and not to mention the tweaks KIA made to this car to help it turn and handle more like a sports car than a family car.
Kia Picanto, which is dubbed as the 'City Car' since 2004, was also seen at the event.
Here are some exclusive photos of Kia Picanto at PAPS 2019: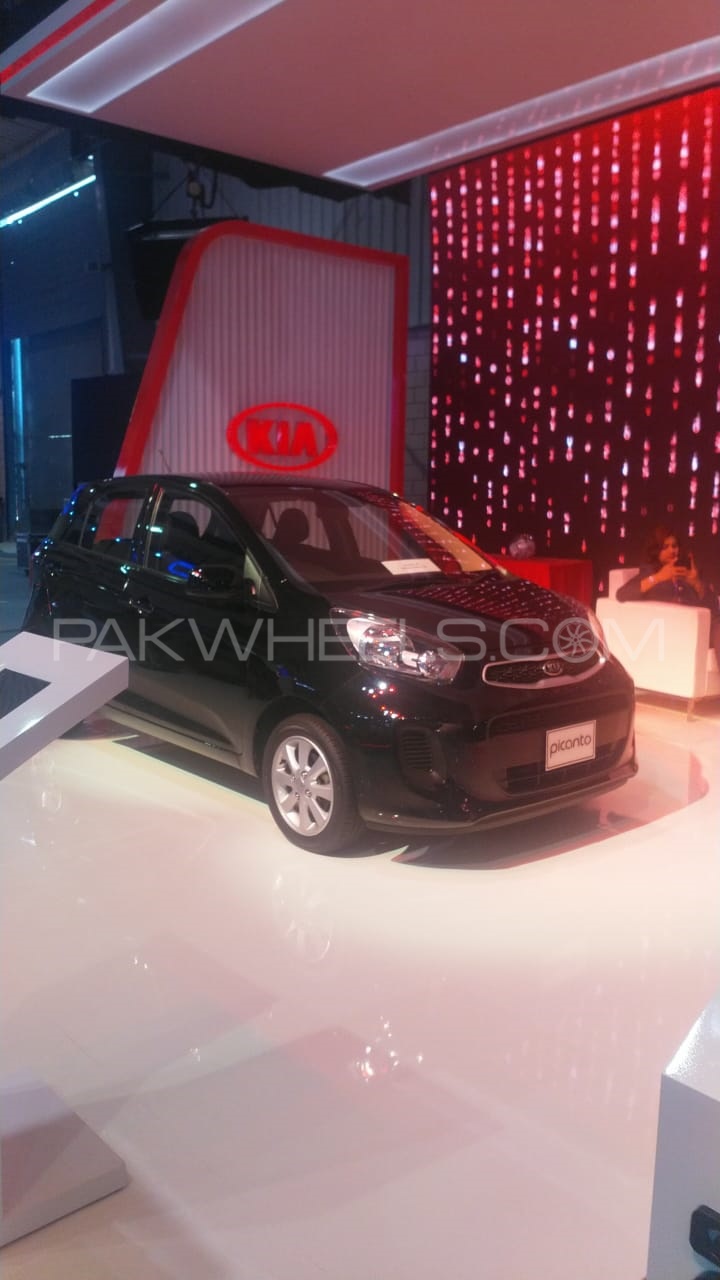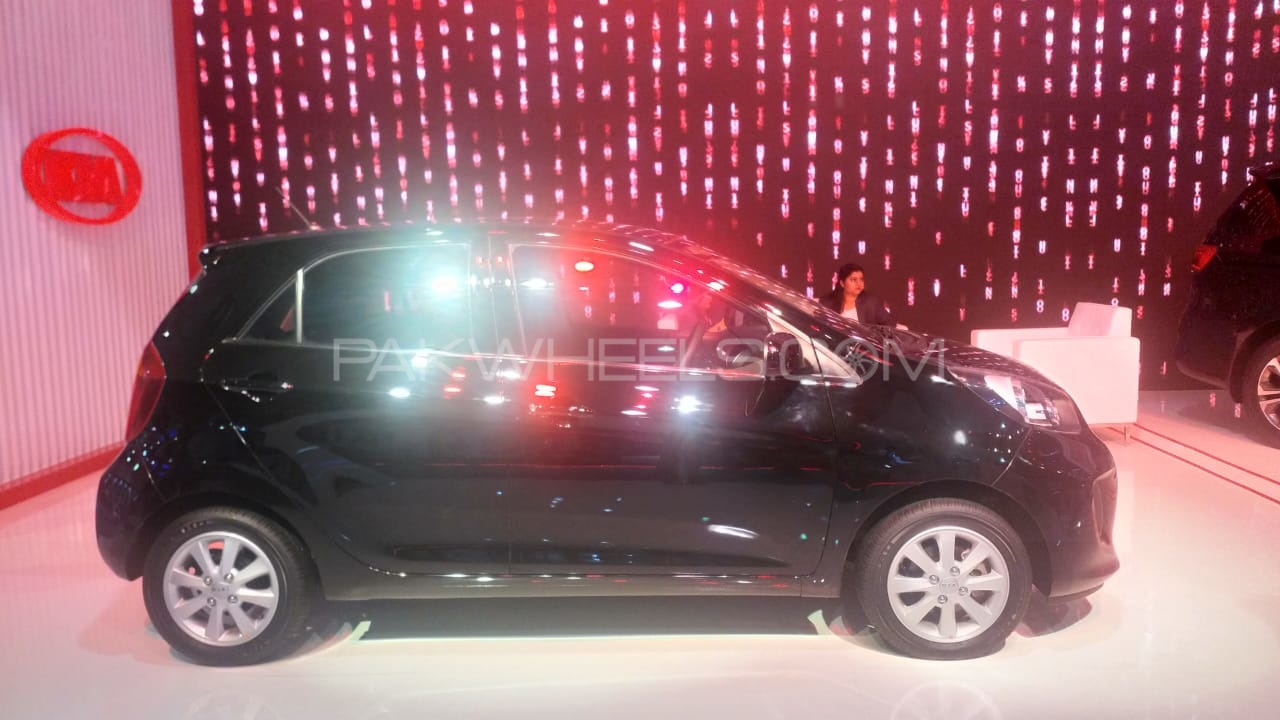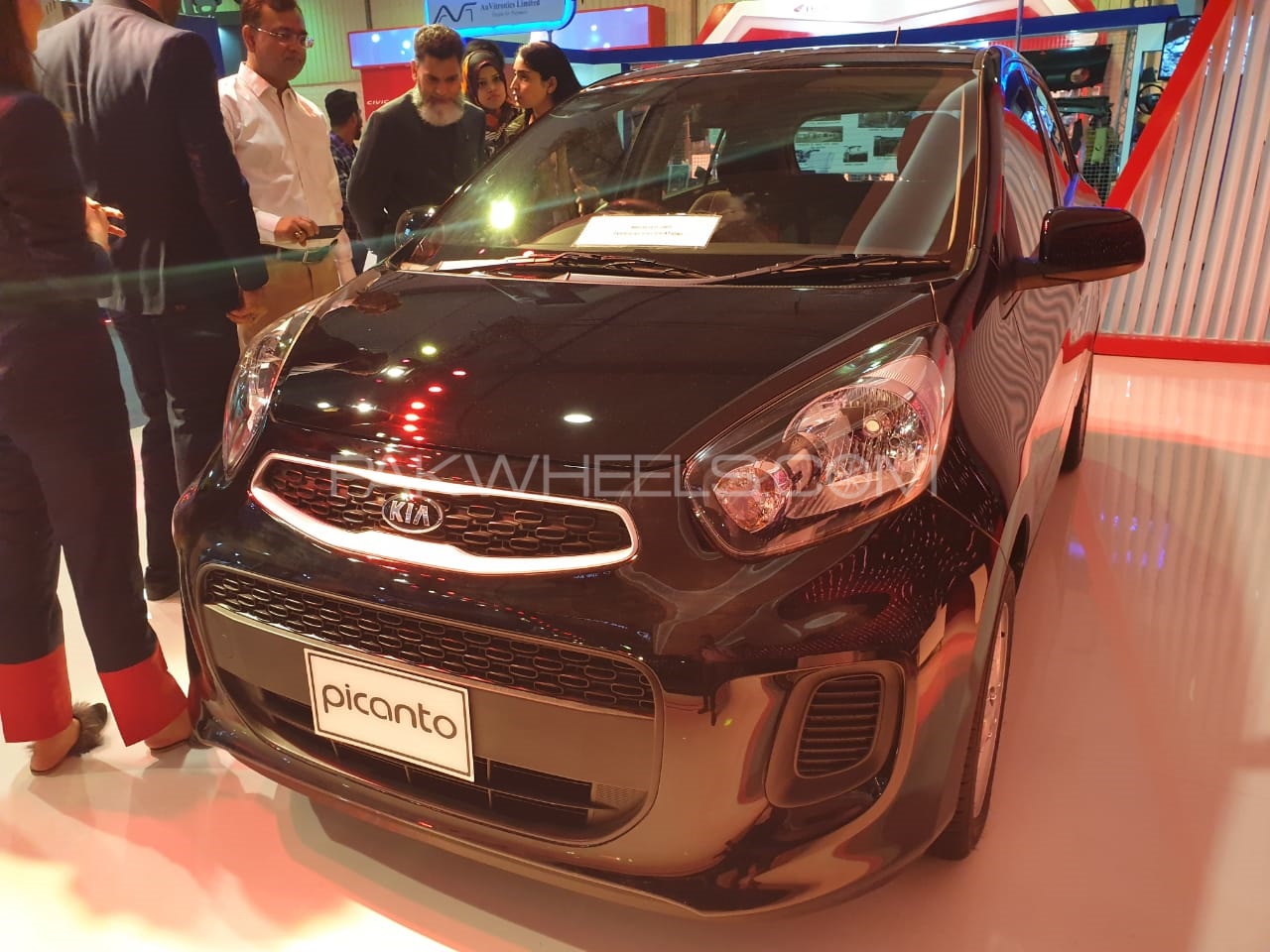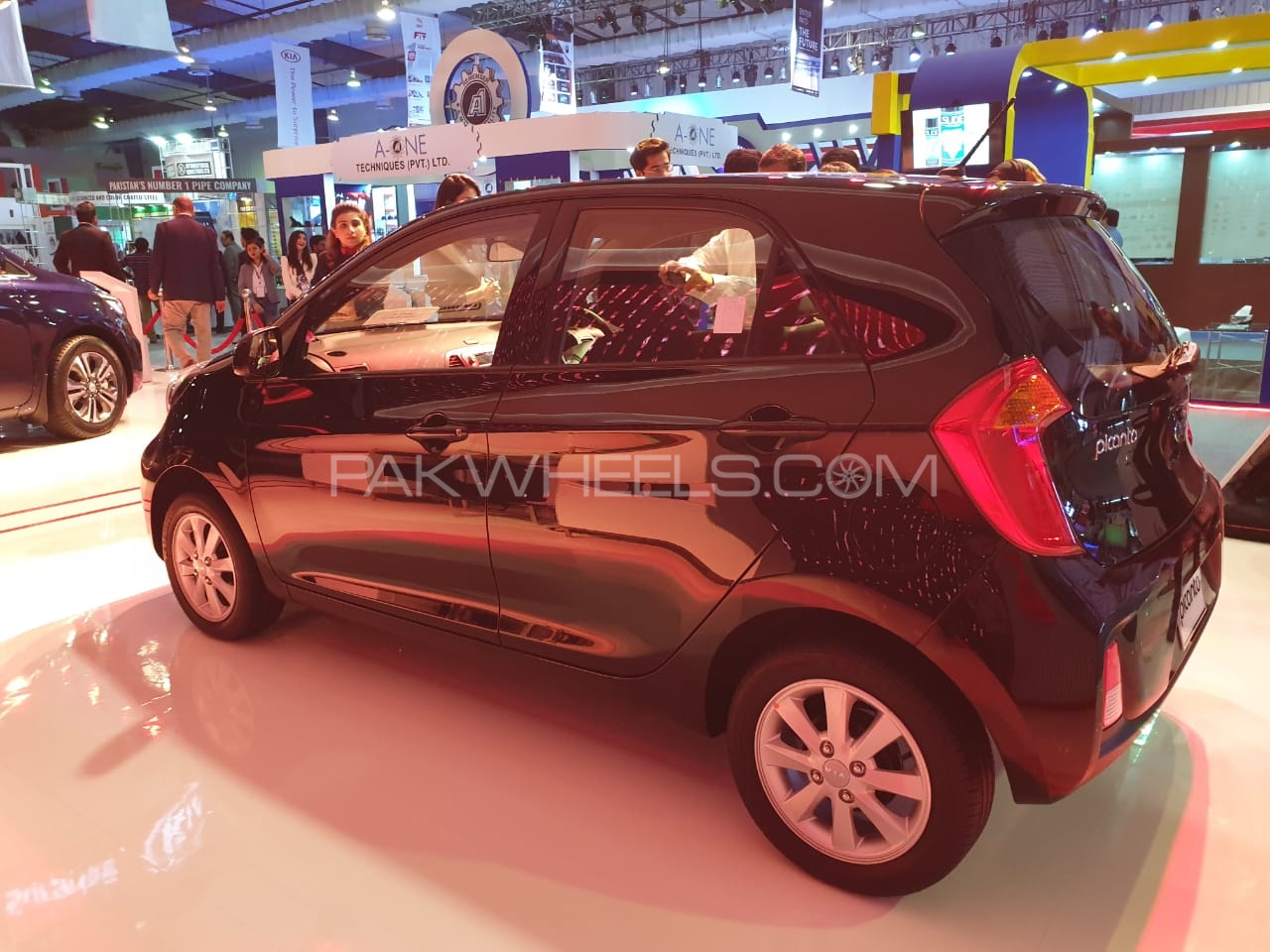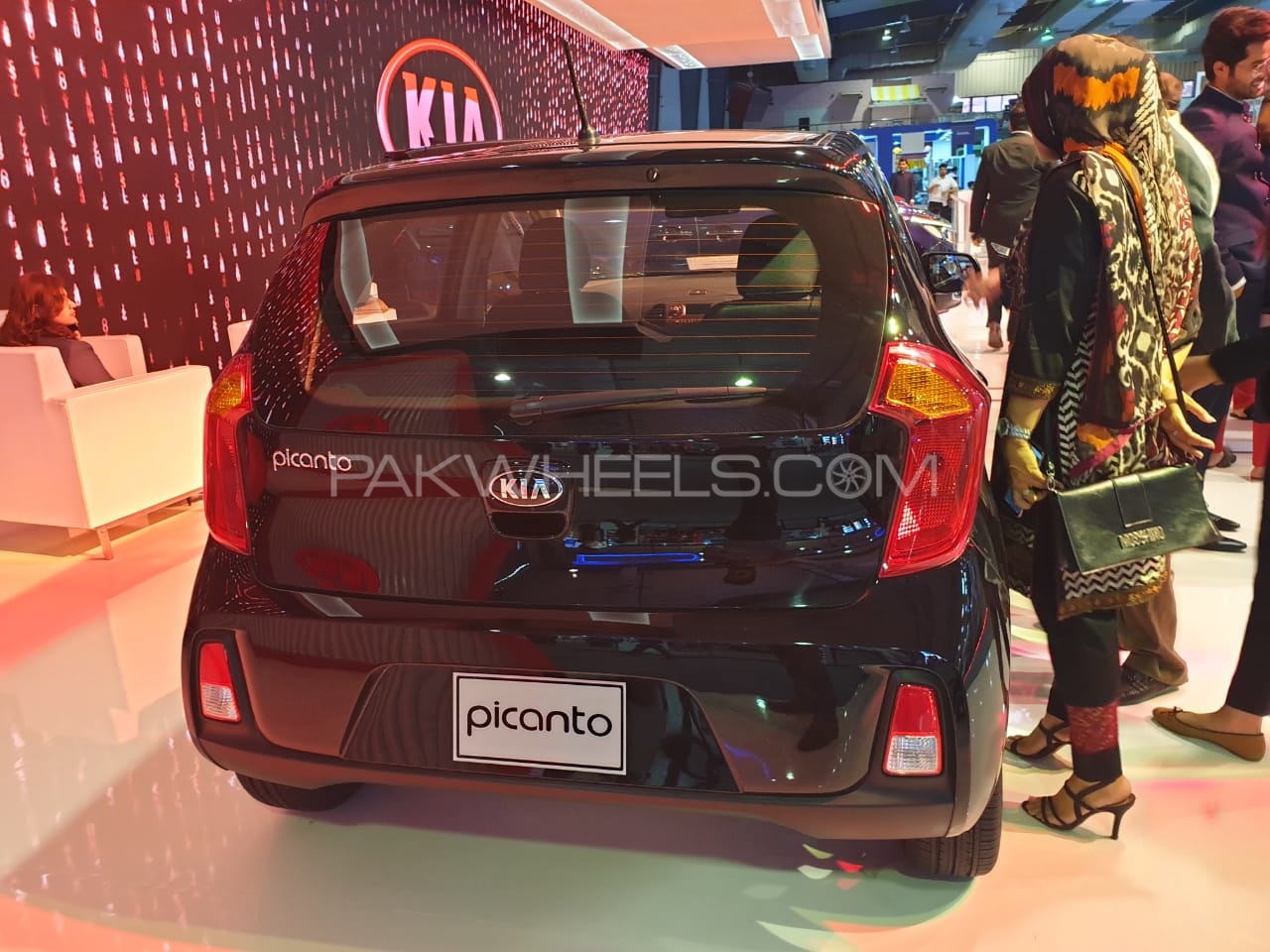 While several countries are now assembling complete knock-down versions of the car, Kia Picanto also comes in imported variants. Kia 1,000cc Picanto is a 5-door hatchback. Its competitors in the local market would be Suzuki Cultus and Wagon R. The Picanto is equipped with an incline 3-cylinders 1.0 MPI engine, with engine displacement of 998cc that produces max torque of 9.6/3,500 and max power of 69/6,200.
Kia Sportage is a compact SUV (sports utility vehicle) which was first launched back in 1993. It was based on a Mazda pickup truck platform. Second generation Sportage was launched in 2005 whereas the 3rd generation Sportage was stayed in production from 2010 to 2015. What you have seen in the photos lately is the 4th and the latest generation Kia Sportage which was launched at the end of 2015 and is still in production. Korean automaker Kia is working with Yunus Brothers to launch the cars in the local automaker industry.
Kia Carnival: The South Korean automotive manufacturer, Kia has launched the Grand Carnival in Pakistan in collaboration with its local partner Yunus Brothers Group under the brand name Kia Lucky Motors, Pakistan. The most hyped Kia Grand Carnival – a multi-seater luxurious vehicle was launched on June 1st, 2018.
The first generation of this vehicle was launched back in 1998 and the third generation in 2015. The Grand Carnival launched in Pakistan is the third generation facelift, which the company has launched globally at the beginning of 2018. Internationally, it was introduced in both petrol and diesel variant; however, in Pakistan, the company has launched the petrol variant first.
Kia Niro was also seen at PAPS 2019. The Kia Niro is a hybrid subcompact crossover manufactured by Kia Motors since 2016. A plug-in version was launched in the United Kingdom at the end of 2017, and in the United States at the beginning of 2018.
Niro Hybrid crossover which is equipped with a 1.6 GDI engine paired with a 1.56 kWh battery alongside the electric motor. The crossover has a dual-clutch transmission with level-2 assistance features. KIA has also introduced the plug-in hybrid version of Niro at Geneva motor show 2019. KIA's plug-in hybrid crossover has similar specs to the hybrid version other than the heavy duty 8.9 kWh battery back. It has the electric range of a maximum 65 km.
Exclusive photo of Kia Niro:
CHANGAN CARS
Changan also displayed its offerings for the Pakistani market. We came across several Changan cars — including A 800 and CX70T — at the PAPS 2019.
PakWheels reviews Changan cars:
Changan A 800 is an environmentally friendly urban MPV. It has 1.5L turbocharged DVVT engine, which produces the maximum out of 115kw at 5500 rpm. It's simple yet detailed front fascia accentuates its MPV streamlined appearance. Other specs and features include 16"wheels, 7"LCD instrumental penal, panoramic sunroof, seat heater, stability control, parking sensors, blind spot monitor, eco idol, cruise control, steering control, etc. This MPV is not being launched as of now, but will soon be. It comes with 6 air bags.
Changan CX70T is a 7-seater SUV. The SUV was also put up on display at the International Engineering & Machinery Asia Expo 2018 held in Expo Center Lahore. The CX70T is powered by a 1.5L "BlueCore" turbocharged and direct-injected inline-4 engine that puts out 147 HP and 230 Nm of torque. It has 6-speed automatic transmission. It offers 6-leather seats, sunroof, cruise control, vehicle stability control, and blind spot monitor, etc. It offers a dashcam, which is a unique safety feature. This SUV is not being launched as of now, but will soon be.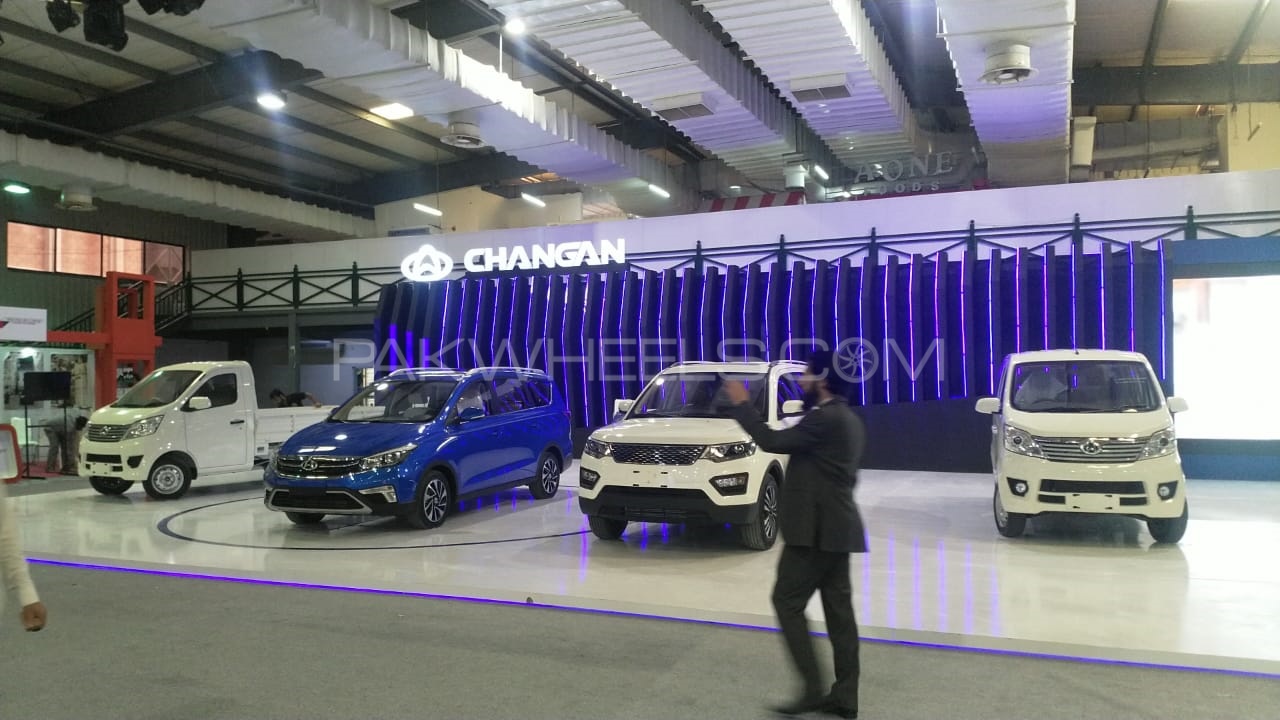 Changan Karvaan is a 7-seater passenger vehicle. It comes with chrome exterior, projector headlamps, etc. Karvaan comes with dual AC. Its ex-factory price is Rs.1,080,000. It can be booked at Rs.200,000.
Disclaimer: Specifications and features in this article may vary from displayed models.
Stay with PakWheels to know bigger and better news from the PAPS 2019.