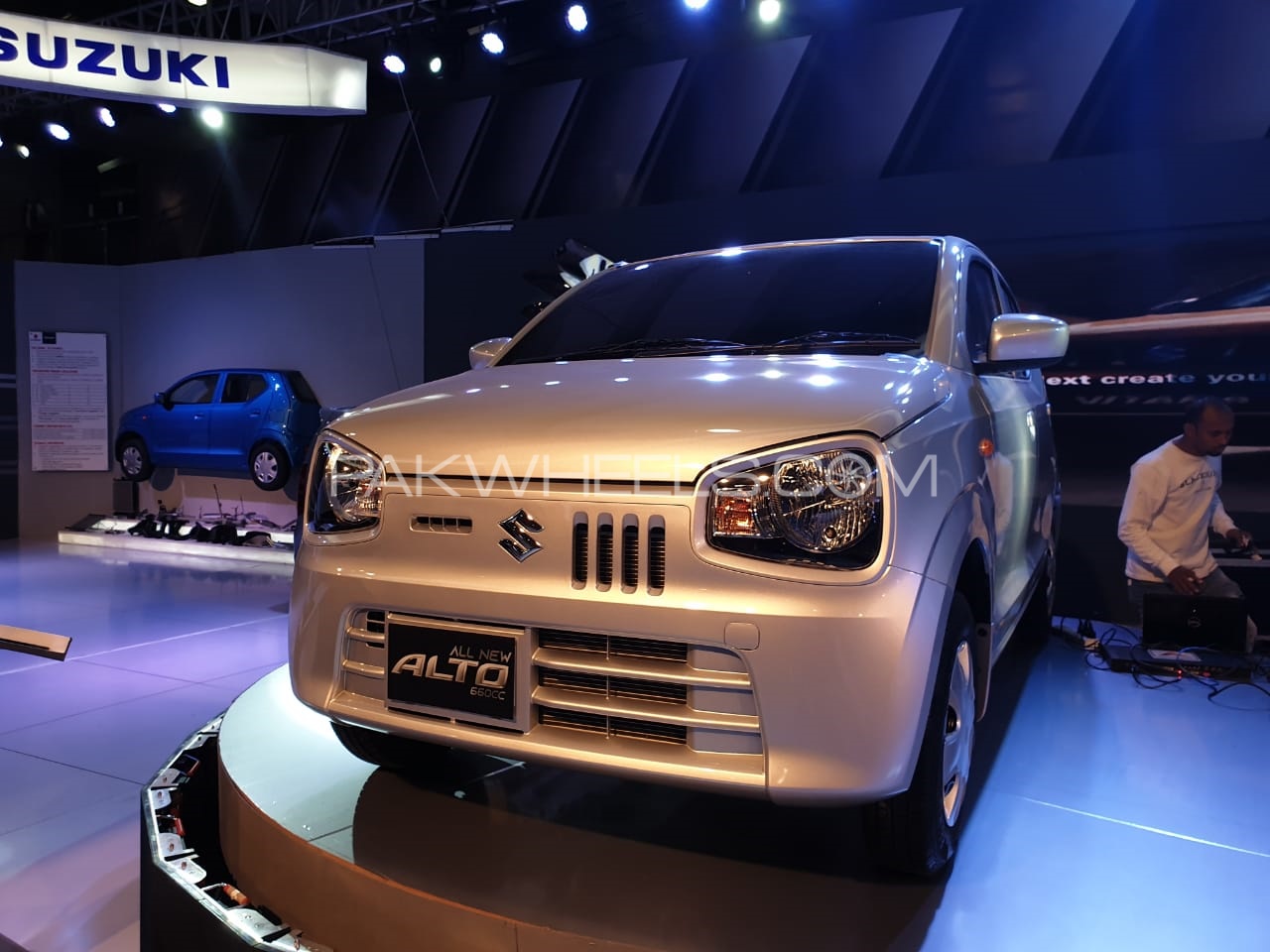 Suzuki Alto 2019: First 660cc car made in Pakistan
Pak Suzuki has unveiled Pakistan's first locally-manufactured 660cc engine displacement car at the Pakistan Auto Parts Show (PAPS) 2019 organized by PAAPAM. Suzuki Alto 660cc is expected to be launched in June but we have come across its first look.
While the exact features and specs of the car are yet to be announced, it is expected that there will be three possible variants of Suzuki 660cc Alto, which include:
Suzuki Alto VX (without AC)
Suzuki Alto VXR (with AC)
Suzuki Alto VXL AGS (with AC & auto gear shift)
VIDEO:
'BIGGEST REVEAL OF 2019'
Pak Suzuki has called it the "biggest reveal of 2019" and invited everyone to join them at the event.
In a Facebook post, the company said, "Biggest unveil of the year! The all new Alto 660cc by Suzuki Pakistan happening in PAPS 2019 at Expo Center, Karachi."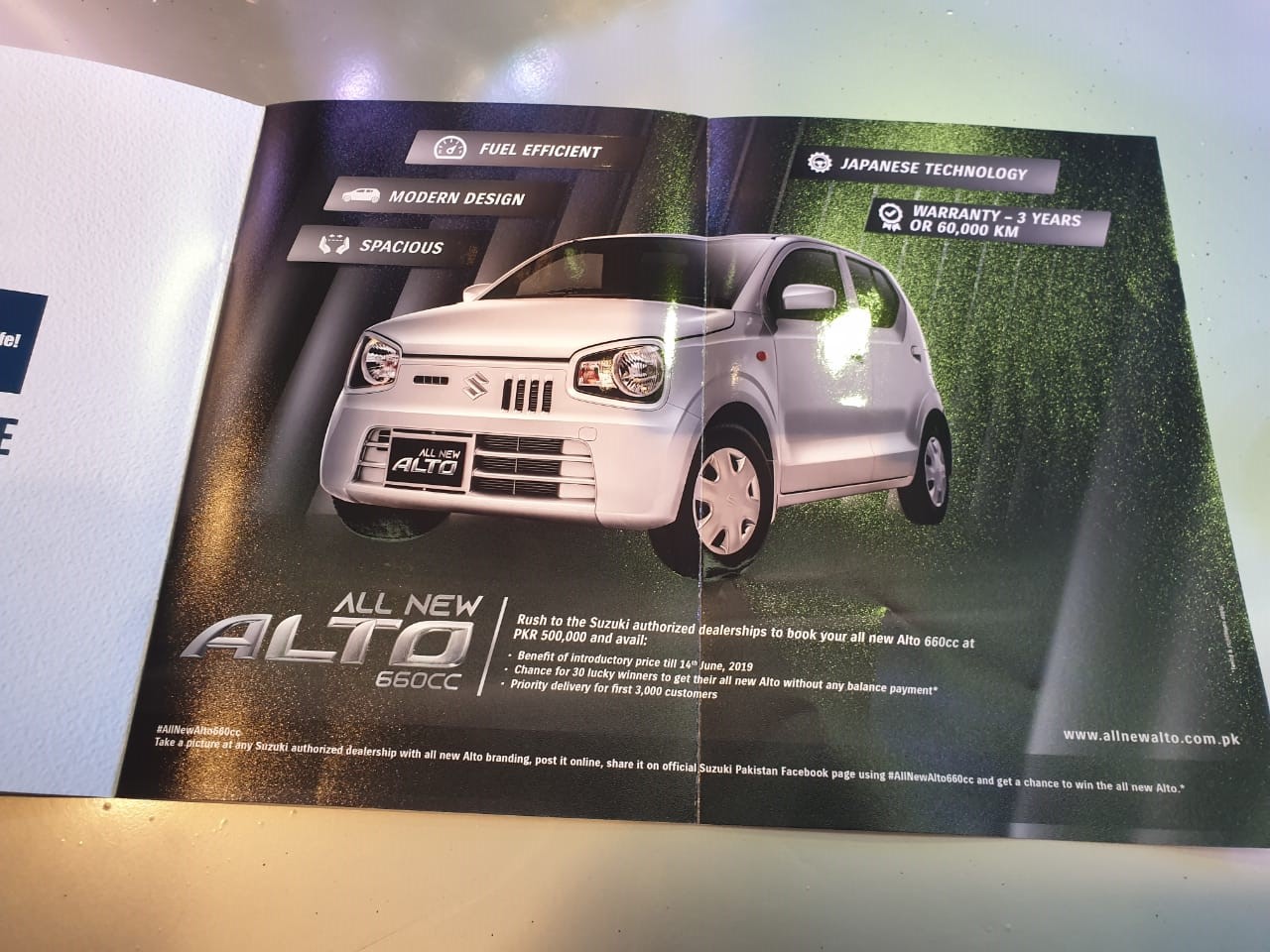 Pak Suzuki claims it is providing a fuel efficient and spacious car with modern design. The company is offering a 3-year or 60,000km warranty. There is a priority delivery for first 3,000 customers with an incentive of introductory price till 14th June, 2019.
ALTO's FIRST LOOK PAPS 2019: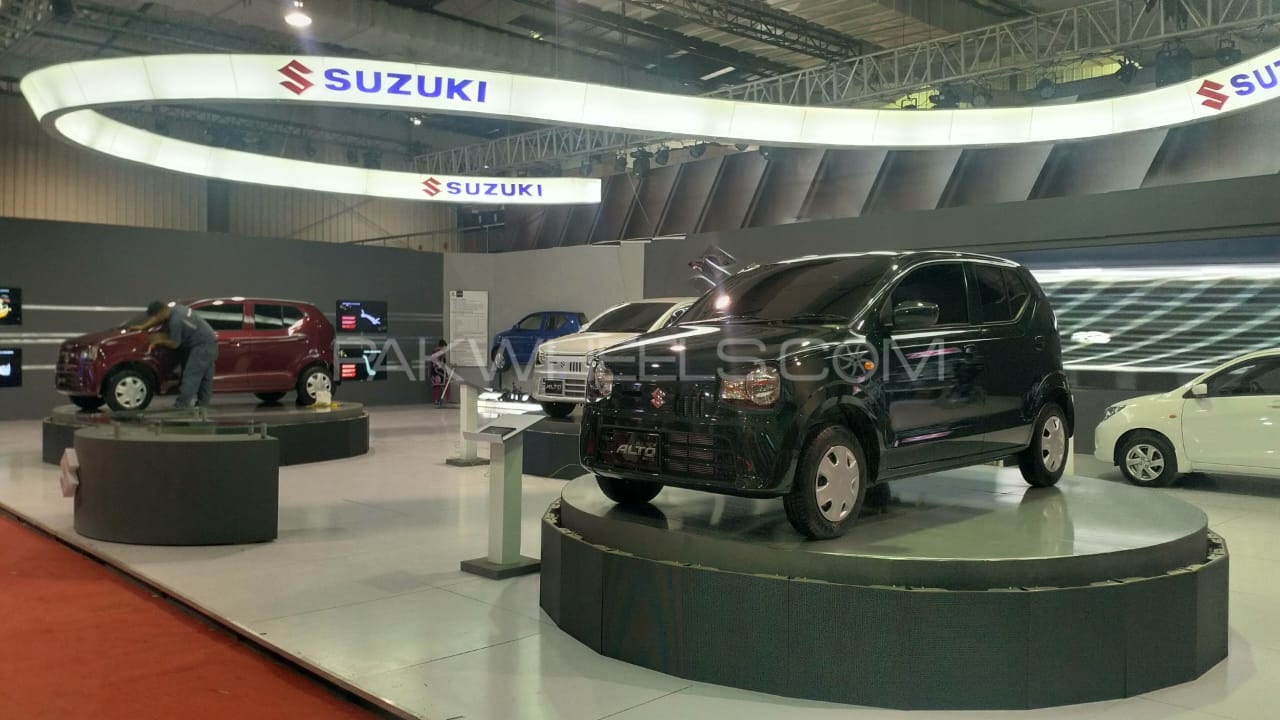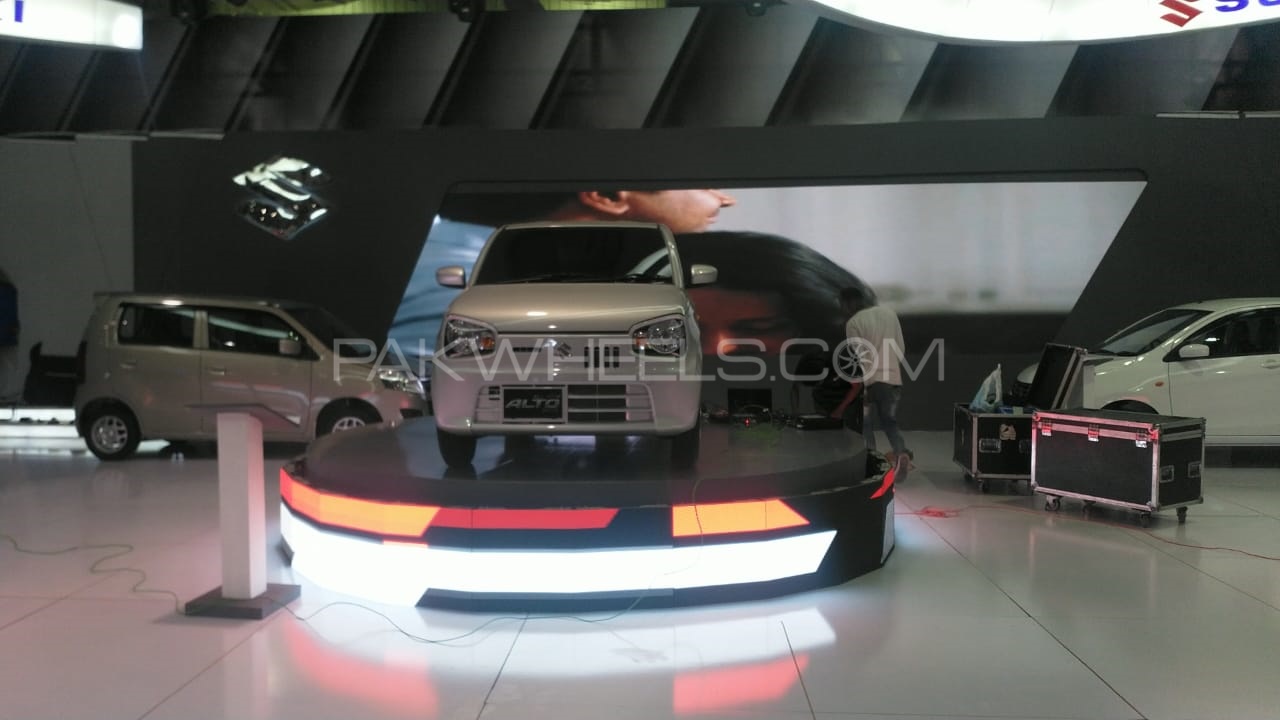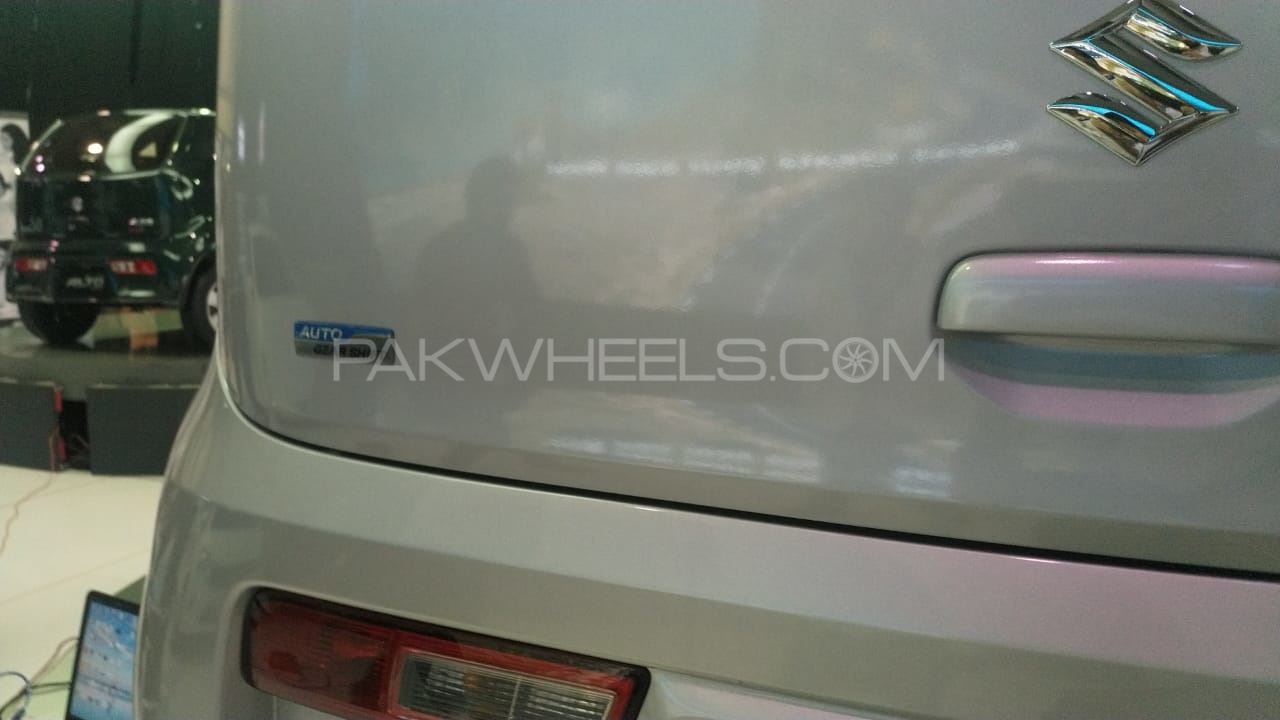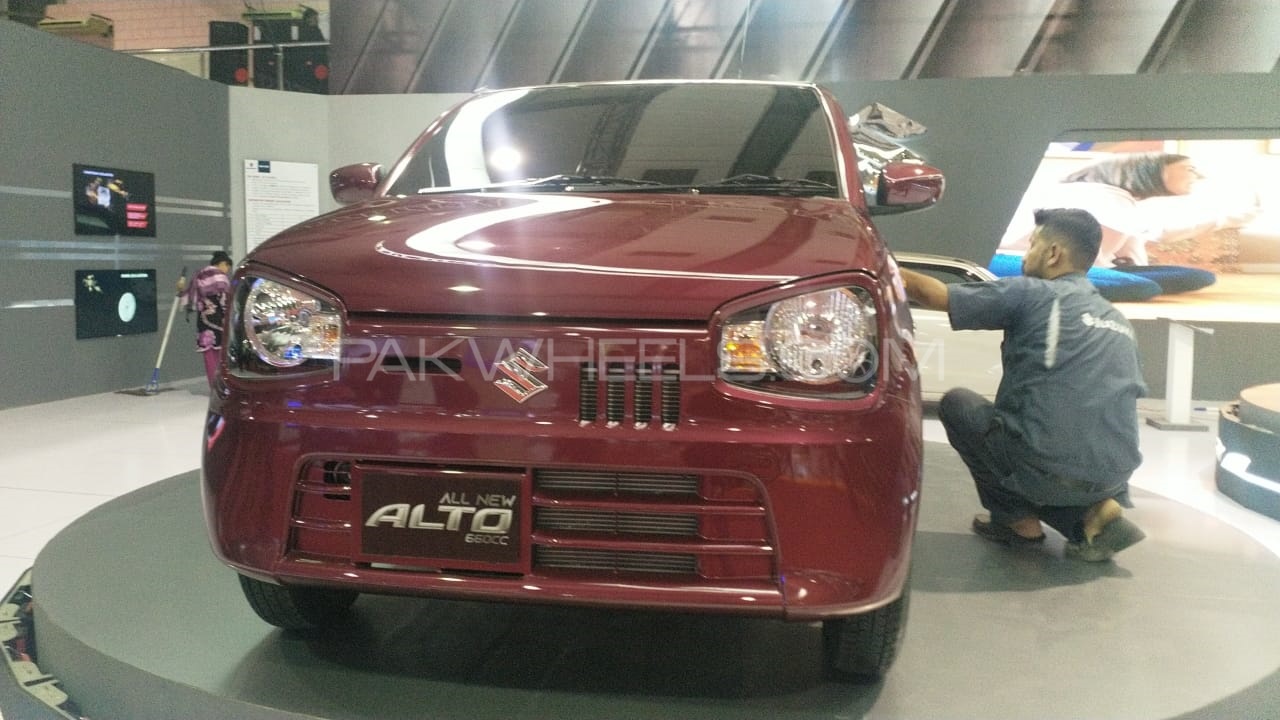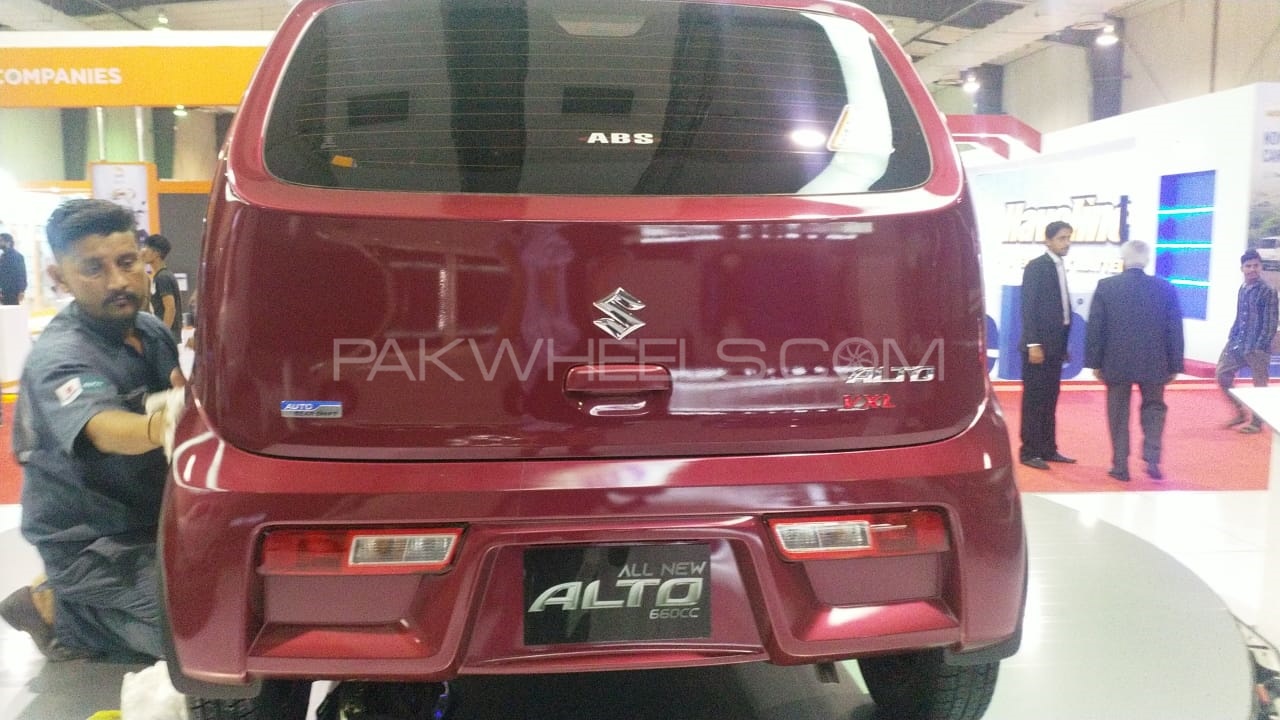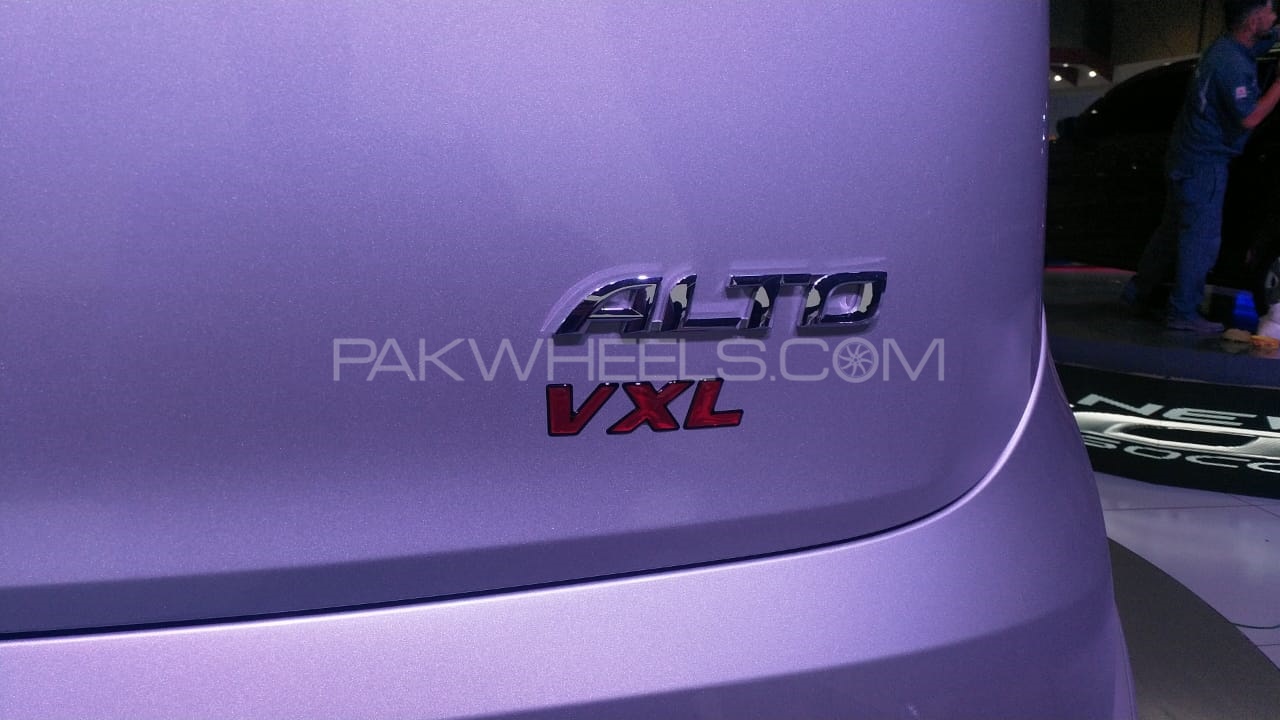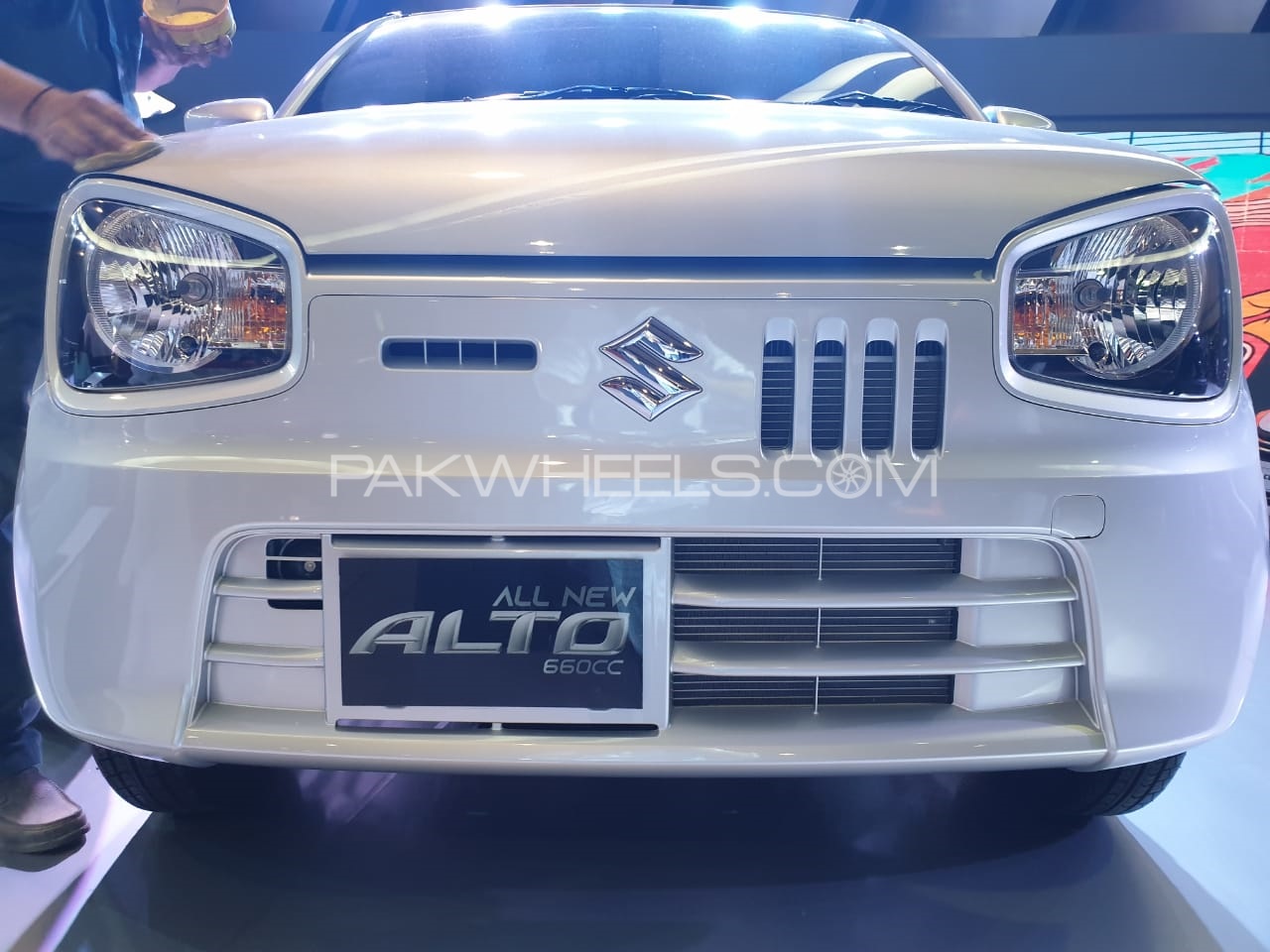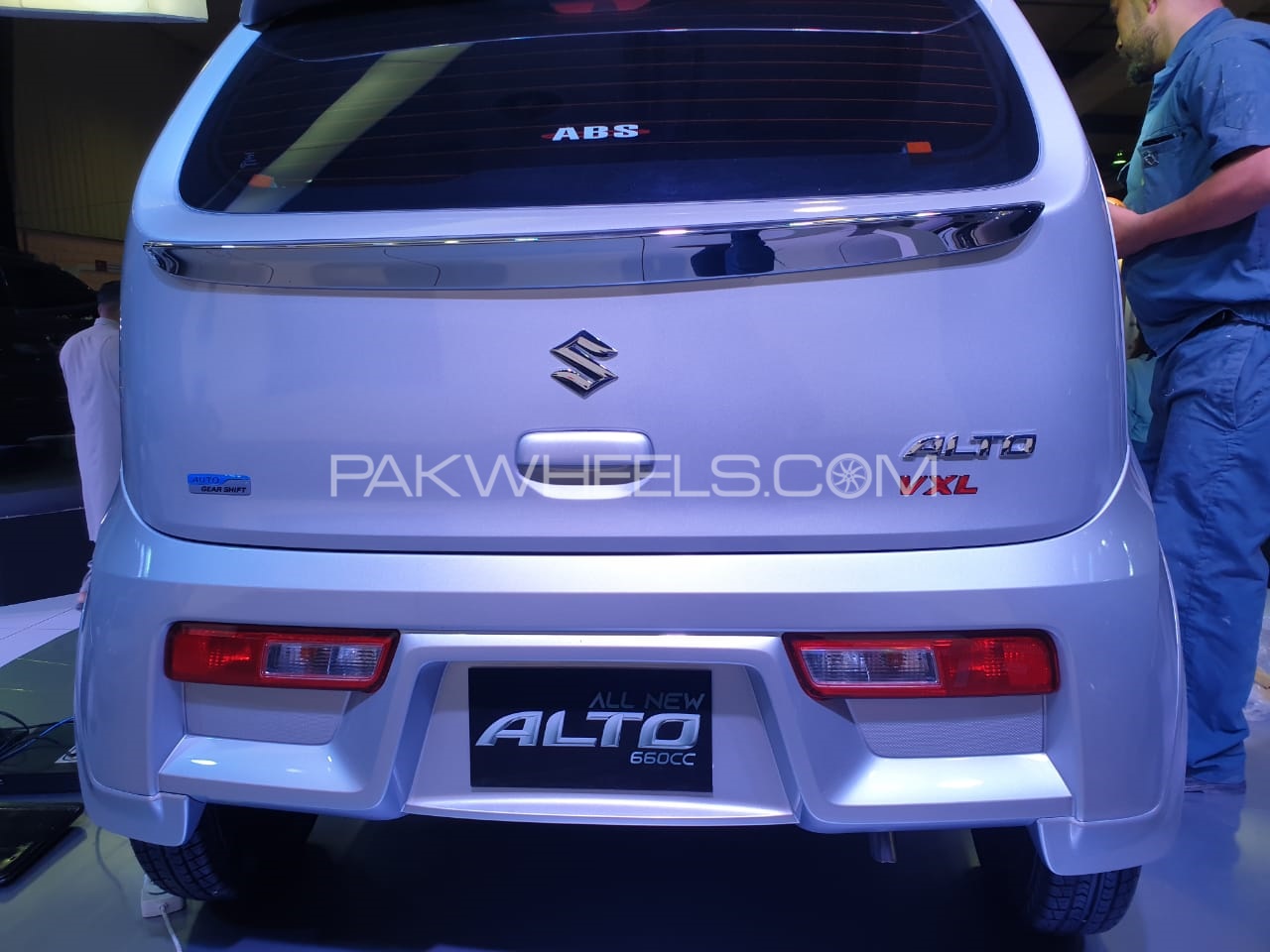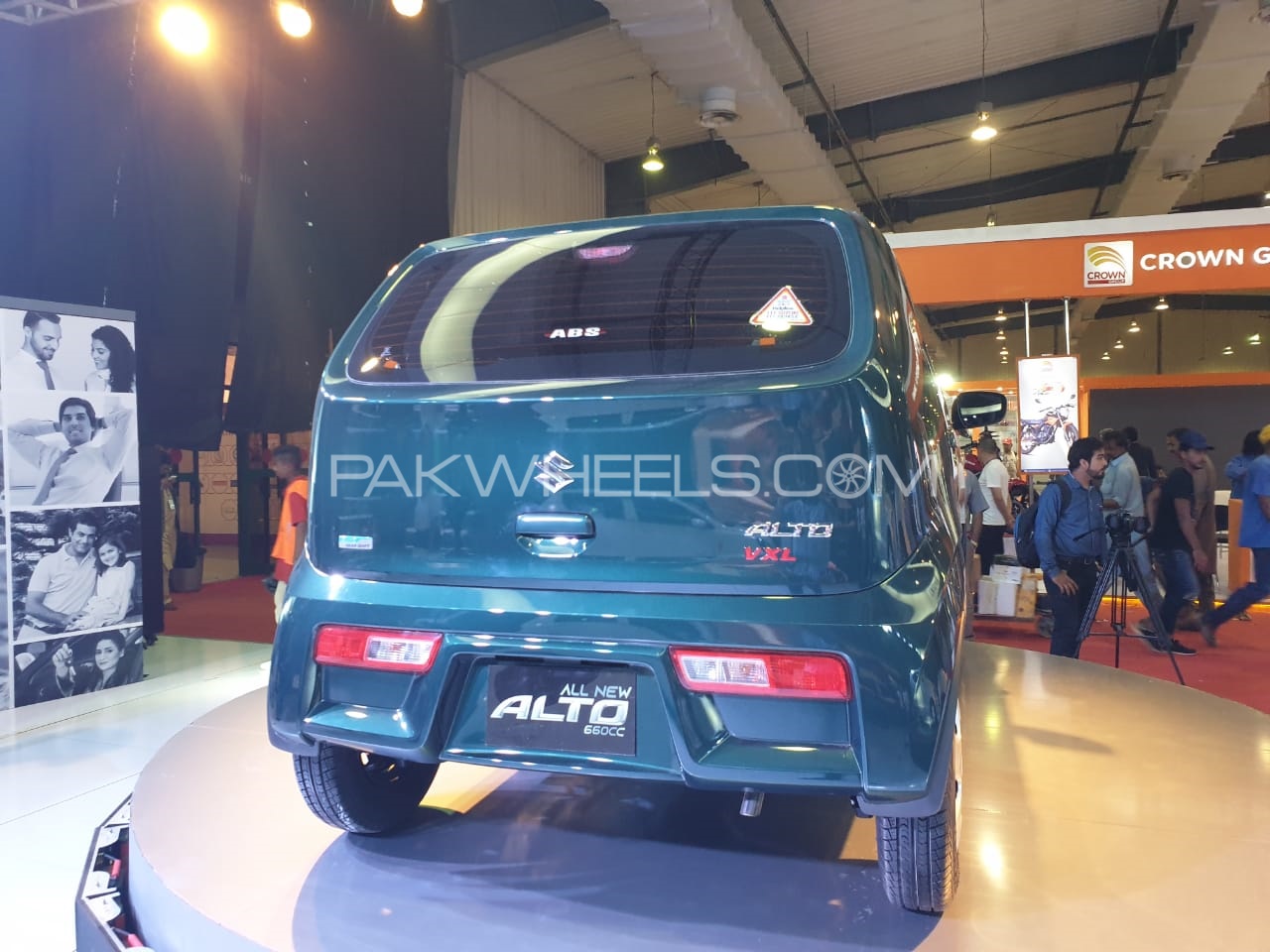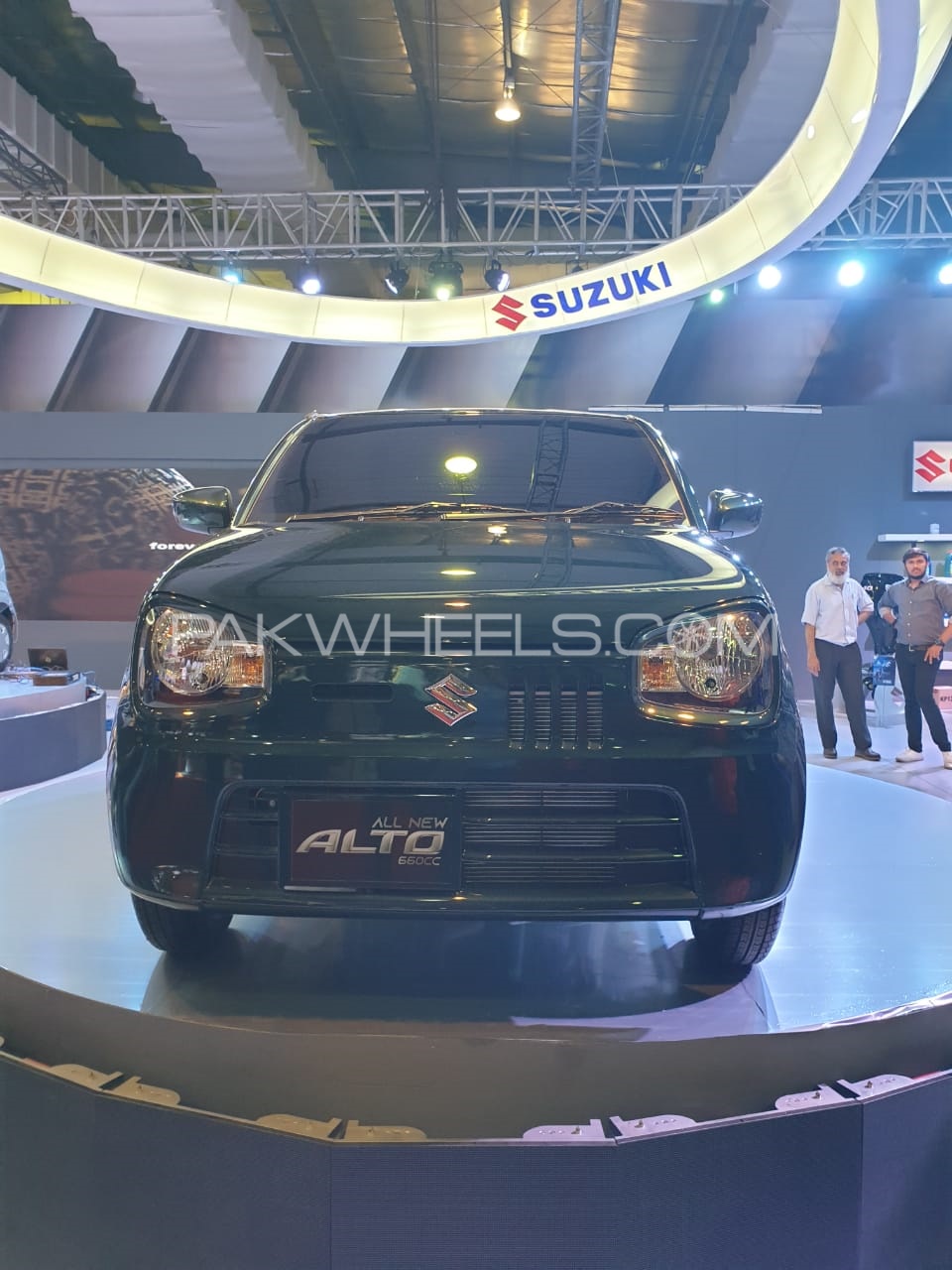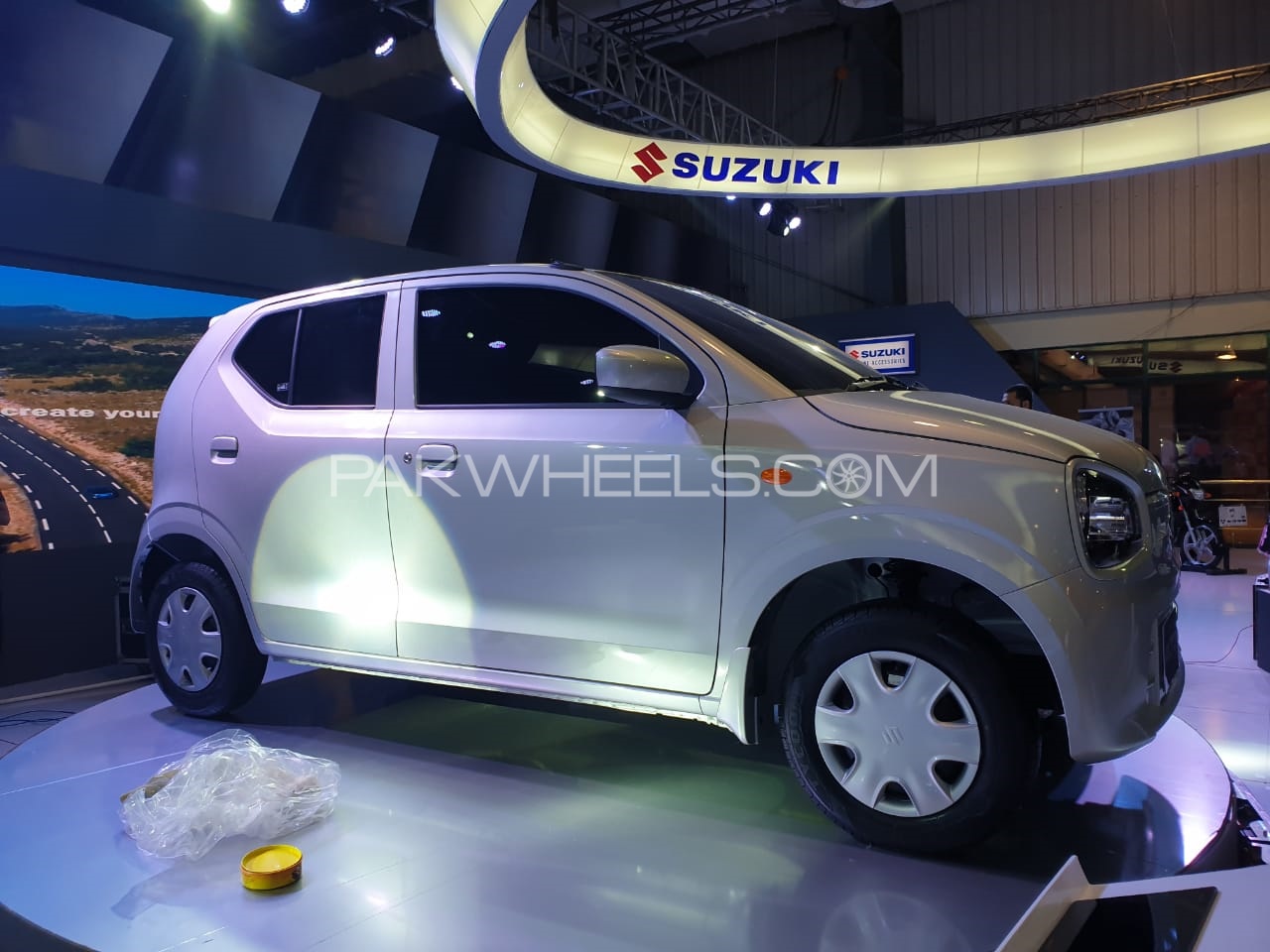 SPECS AND FEATURES
PakWheels reviewed the VXL model of Alto 2019 under display which has auto gear shift (AGS) and anti-lock braking system (ABS). This technology is already present in Suzuki Cultus. It also has two airbags. None of the Alto variants have alloy rims. The quality of doors, windows and interior in Alto VXL may resemble the top-of-the-line variants of Suzuki WagonR and Cultus.
On the other hand, the VX variant of Alto 2019 is not expected to have AC, power steering, power windows and other features. The Suzuki Alto VXR variant will have AC, but other specs and features have not been confirmed.
EXPECTED LAUNCH AND PRICE
The booking of these Suzuki 660cc Alto 2019 variants has opened at PKR 5 lac.
Pak Suzuki will reportedly launch the Alto variants in June 2019. Subsequently, the prices of Suzuki 660c Alto will be announced during the launch. As per estimates, the starting price of Suzuki Alto 2019 variants will be around Rs 9.65 lac and it may go up till Rs 12 lac.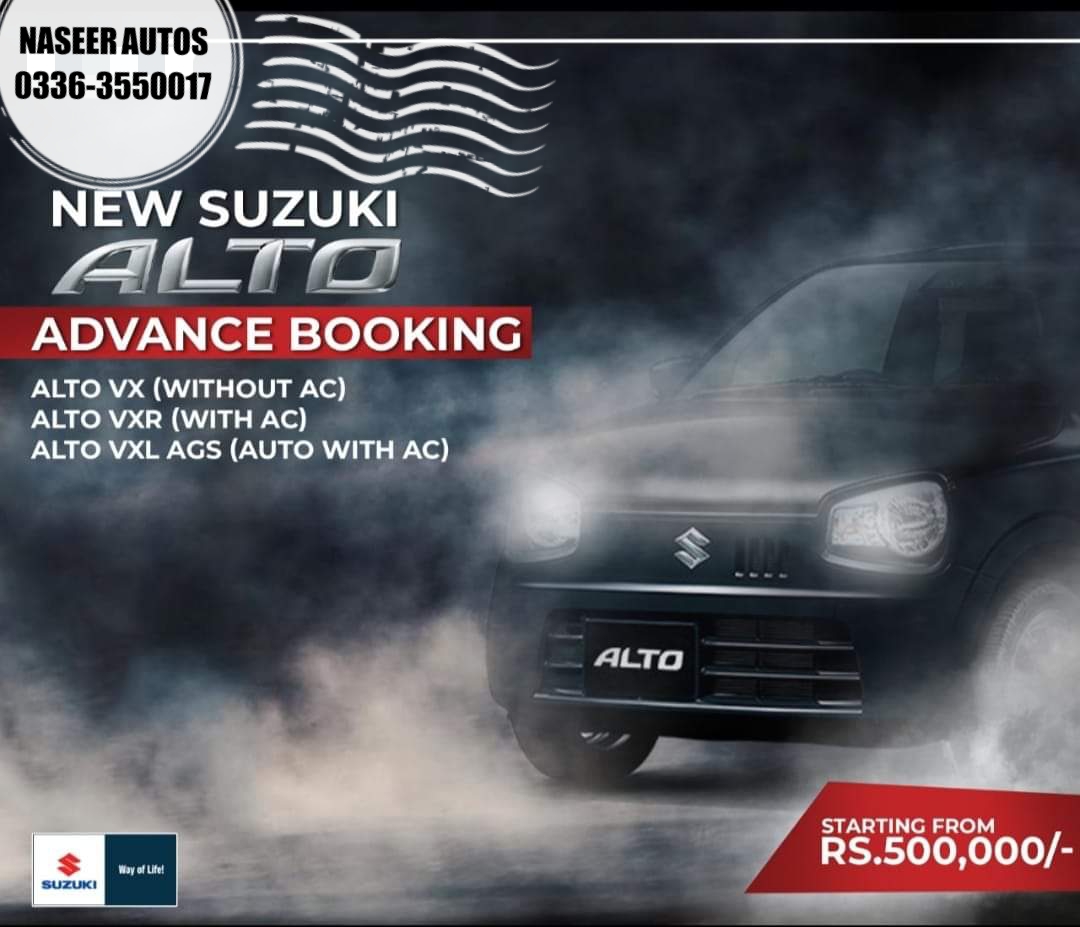 We had earlier reported that Pak Suzuki has started the production of its 660cc Alto in Pakistan. The company had phased out its iconic 800cc hatchback Mehran – company's top-selling vehicle, after 30 years and is bringing Suzuki Alto 660cc for its consumers.
The Suzuki Alto is currently in its 8th generation, and we will be getting the same 8th gen shape in Pakistan as well, but the features may vary, and we might not get the same features available in the JDM Alto which people are already importing into the country.
Pak Suzuki might call it 2nd gen Suzuki Alto, since there already was 1000cc Alto back in the day.
JAPANESE 8TH GEN ALTO
While 8th generation Suzuki Alto 2019 has been displayed in Pakistan, the 9th generation of the 660cc hatchback is likely to be launched during October 2019 in Japan.
Suzuki Alto was first introduced in Japan in October 1979. The 8th generation of Suzuki Alto made its debut worldwide in 2014. The Japanese auto-giant will mark the 40th anniversary of this particular model at the launch of the 9th generation later this year.
The Japanese version of Alto comes with features like airbags, heated-seat, infotainment systems, upgraded upholstery, and safety-wise they have cruise controls, parking assistance, collision warning; however, the Pakistani variants may not offer the same high-end features.
The list of specs and features in Japanese Alto include: turbo technology, anti-lock braking system (ABS), airbags, Traction Control and Radar Brake Support/Assist, heat-absorbing green glass with UV cut function, retractable mirrors, privacy glass (rear and back), rear wiper, crystal headlights, digital climate control, and heated front seats.
Disclaimer: Specifications and features in this article may vary from displayed models.
Stay with PakWheels to know bigger and better news from PAPS 2019.