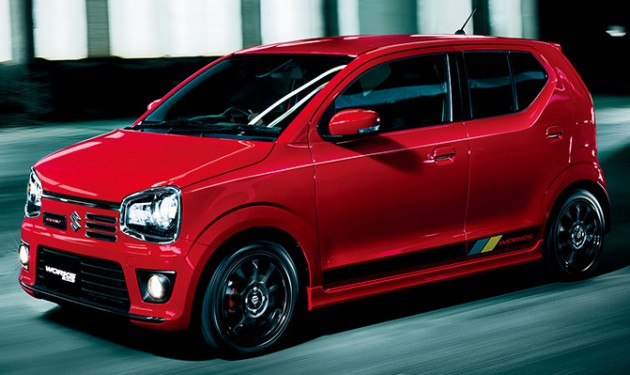 Suzuki 660cc Alto: Booking of 'biggest reveal of 2019' starts
The reports surrounding Pak Suzuki's upcoming reveal at the Pakistan Auto Show 2019, organized by Pakistan Association of Automotive Parts and Accessories Manufacturers (PAAPAM), are making rounds everywhere. It is very likely that the company will be displaying Suzuki Alto 2019 hatchback variants.
Leaving most people guessing, Pak Suzuki has invited everyone to join them for the "biggest reveal of 2019" at the event. In a Facebook post, the company said, "Join us at Expo Center Karachi from 12th – 14th April and witness the biggest reveal of 2019 at the PAPS 2019. Suzuki Pakistan is proud to be your reliable partner with the largest network of authorized dealerships all across Pakistan."
PakWheels has reliably learned that Pak Suzuki will be revealing three variants of 660cc Alto at the auto show. These variants include:
Suzuki Alto VX (without AC)
Suzuki Alto VXR (with AC)
Suzuki Alto VXL AGS (with AC and automatic transmission)
Initially, the booking of these Suzuki 660cc Alto 2019 variants has opened for only corporate clients. Naseer Autos, one of Pak Suzuki dealers, says it is charging Rs 5 lac for the advance corporate booking of Suzuki Alto 2019. The delivery will start only after the launch.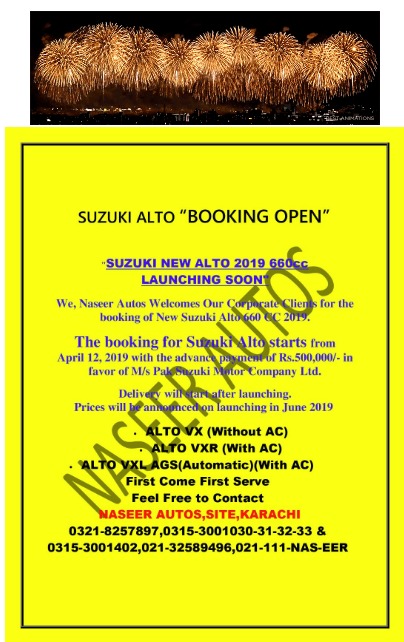 LAUNCH IN JUNE
It was further told that Pak Suzuki will launch the three Alto variants in June 2019. Subsequently, the prices of Suzuki 660c Alto will be announced during the launch. According to an estimate, the prices of Suzuki Alto 2019 variants are rumored to be between Rs 8 lac to 12 lac.
We had earlier reported that Pak Suzuki has started the production of its 660cc Alto in Pakistan. According to the sources, Pak Suzuki has already shared the parts supply schedule with their vendors and the orders for parts have also started to deliver.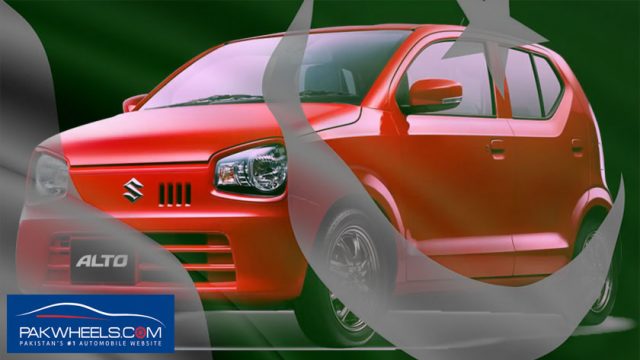 Pak Suzuki has phased out its iconic 800cc hatchback Mehran – company's top-selling vehicle, after 30 years and is bringing Suzuki Alto 660cc for its consumers.
The Suzuki Alto is currently in its 8th generation, and we will be getting the same 8th gen shape in Pakistan as well, but the features may vary, and we might not get the same features available in the JDM Alto which people are already importing into the country. But it is too early to say anything right now.
WHAT MORE TO EXPECT?
As per some vendors, the assembling of the car would initiate with at least 50% of the local parts. In Pakistan, small cars like Mehran have played a key role in developing a strong vendor based industry due to the high localization of parts (up to 70%). Therefore, to facilitate them, Pak Suzuki has reportedly accommodated nearly 80% of Mehran vendors in the parts manufacturing of its all-new Alto. Apart from everything, the price of Alto will be a significant factor in defining its future in Pakistan, where new players have started to creep in gradually.
A number of leading banks, insurance, and financing companies will also be present at the Pakistan Auto Parts Show 2019 with their specialized services and undeniable financing deals.
The depreciation process of Pakistani Rupee against the US dollar is putting a lot of pressure on the company as far as the introductory price of Alto is concerned. Nonetheless, it's a wonderful opportunity for the stakeholders to show the potential in the local auto sector through their products and services.
Until then stay tuned to PakWheels.com to know all details with regards to the revealing of Suzuki Alto.