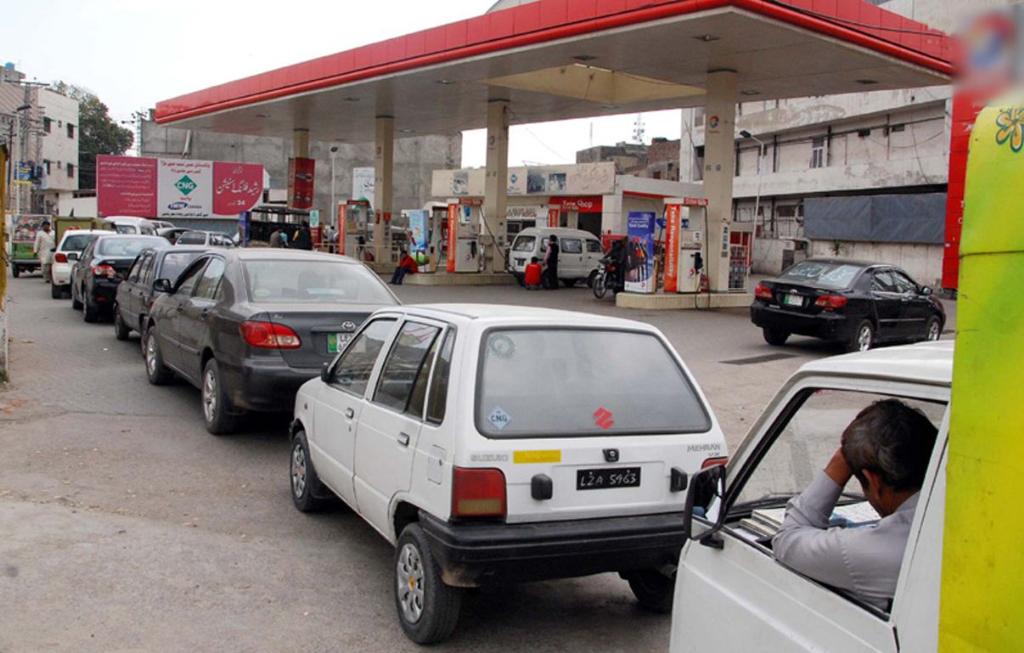 –CNG sector to go bankrupt if gas prices hiked, warns APCNGA
Amidst reports that the federal government is planning to further increase the price of natural gas, the All Pakistan CNG Association (APCNGA) has issued a statement addressing Oil and Gas Regulatory Authority (OGRA) and advised against the reported plans of hiking CNG prices.
A large number of people, apart from the public transport industry, depend on compressed natural gas (CNG) fuel for their automobiles. Keeping this in view, the CNG union warned that the sector could go bankrupt and damage may be caused to the national economy if any further gas price hike took place.
Moreover, the CNG sector conveyed its concerns, saying that the distribution companies should not force them to buy imported LNG. It was reasoned that Sindh and Khyber Pakhtunkhwa are self-sufficient in natural gas production.
APCNGA Central Leader Ghiyas Paracha said that another hike in CNG prices will suppress the masses as it is mostly used in low-end traffic vehicles. He highlighted that CNG is a cheaper fuel and people will go back to using petrol if the gas prices are increased.
"CNG is around 20% cheaper than petrol. Any increase in CNG prices will lead to vehicles shifting from CNG to petrol," he stated.
It must be noted that CNG is currently priced highest in Punjab at Rs127 due to the use of Re-Gasified Liquefied Natural Gas (RLNG), while it is Rs117 per kg in Khyber Pakhtunkhwa, and Rs104 per kg in Sindh.
The CNG association thus called on OGRA to defend the consumers' interests and avoid increasing gas prices.
The federal government had earlier increased gas tariff for the CNG sector from Rs700 MMBTU to Rs980 MMBTU. The action taken by the government had been harshly criticized by local transporters and the general public that commutes through public transport.
The CNG prices was increased by PKR 22 per kilogram last year.