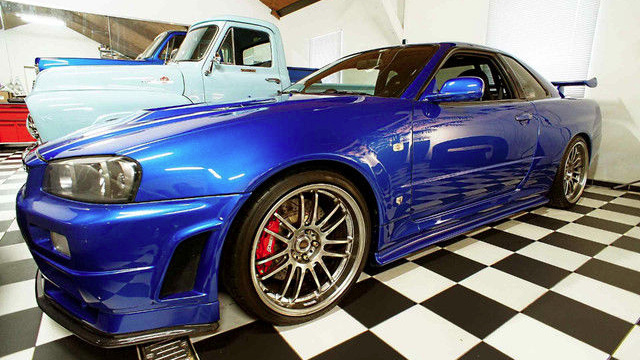 Paul Walker's Fast & the Furious Skyline goes on sale for $ 1.37 million
Although Paul Walker never owned this Skyline R-34 (because of the car being banned in US) but he did drove this very car in the Fast and the Furious movies and it has been just put up for sale in Germany for 1 million Euros, double the price for it was worth before Walker's death.
The R34 Skyline is listed on a German website, Mobile.de, and the car has been modified to put out 543 horsepower with upgraded brakes and new 19-inch Volk wheels.
This Skyline for sale was driven by Walker in the fourth installment of the F&F series, the car is definitely worth a lot of money now after Walker passed away recently.