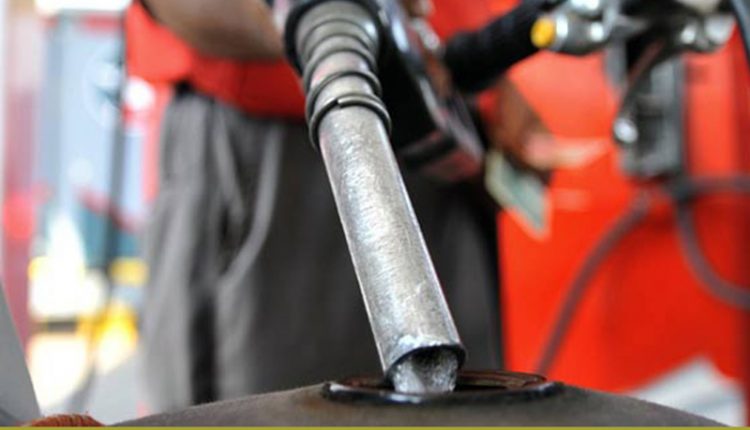 The federal government has increased the petrol price by Rs3 per litre. The new prices will be implemented till January 1, 2020. According to an announcement by Ministry of Finance, the prices of all petroleum products have been increased from 3 percent to 8 percent. 
As per the notification, the prices of High-Speed Diesel (HSD) has also been increased by Rs3. Meanwhile, the rates of Kerosene Oil and Light Diesel Oil (LDO) have been jacked up by Rs5, respectively.
In doing so, the government has taken a significant revenue hit, as it has reduced its Petroleum Levy (PL). The ministry said that PL on petrol has been reduced by Rs4.50 per litre and about Rs2.51 per litre on HSD. Meanwhile, it has reduced the Levy on kerosene oil by 55 paisa per litre and increased by about 65 paisa per litre on LDO.
New Petrol Price: 
After the hike, the new price of petrol is Rs103.69, against its old rate of Rs100.69. Meanwhile, the new price of HSD is Rs108.43, against Rs105.43. Meanwhile, the new rates of kerosene oil and LDO is Rs70.29 and Rs67.86, respectively.

Price Changes on December 1: 
Earlier on December 1, the federal government had decided to keep the petrol price unchanged till December 15. However, the price of High-Speed Diesel (HSD) were increased by Rs4.
After the  jump, HSD cost Rs105.43 per litre. Meanwhile, the prices of kerosene and light diesel had also been kept unchanged at Rs65.29 and Rs62.86 per litre respectively.
In its notification, the finance ministry said: "The Government of Pakistan in its endeavor to provide maximum relief to the public has decided to absorb most of the increase in international prices of petroleum products."
However, the ministry mentioned the increasing prices of HSD in international market behind this new hike.
For more news, views and reviews, keep visiting PakWheels Blog.