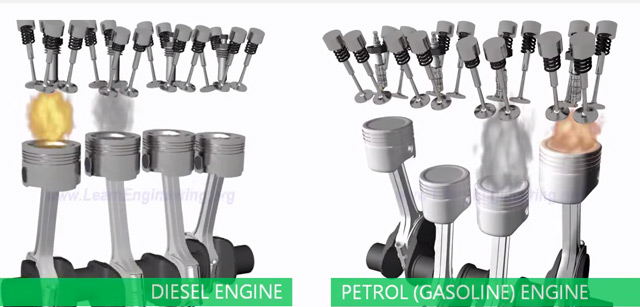 Petrol vs. Diesel Engine: What Would You Prefer?
People often ask about the difference between petrol and diesel engines. Diesel in Pakistan these days costs around Rs.72.52/Ltr while petrol is Rs.64.27/Ltr. Majority of the cars on Pakistani roads are petrol. In this article, I am going to compare the diesel engines and petrol engines.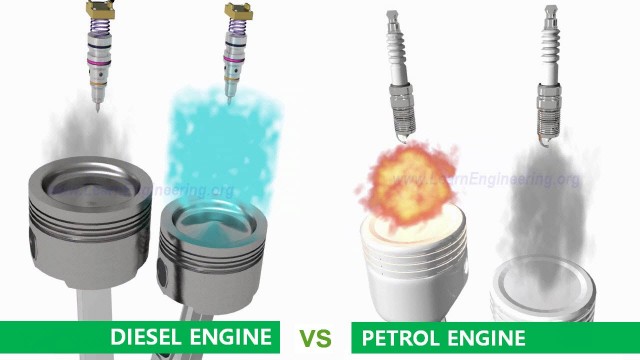 The Diesel Engine
Diesel engines are more efficient when they are compared with petrol engines. Diesel is denser than petrol and produces more power. Diesel has about 20% more energy than petrol. Most diesel engines built today have turbo. Torque is an important factor when it comes to the engines, and diesel engines produce more torque at lower revs. You need more torque instead of horsepower when overtaking a car. In Europe, the Diesel car owners pay less taxes because they have lower CO2 emissions.
The Petrol Engine
When compared to diesel, petrol burns at lower compression. This is why petrol engines make less noises and vibrations. Petrol engines cost less to manufacture and this is why petrol cars cost relatively less than diesel cars. Petrol engines are lighter, and because they are light, the weight on the front end of the car is less too. This makes petrol have better handling. Petrol engines today have improved in fuel efficiency, due to advancement in technology. Petrol engines are generally faster than diesel engine, though you will need to rev the engine hard to unleash the full power of the engine. This is a negative if you are looking at the fuel efficiency.
Diesel engines are ideal if you do a lot of kilometres on your car, they are more fuel saving than petrol. When choosing a Petrol engine or a Diesel engine, you have to choose your preferences. The difference between the two engines is quite small, though the logical choice seems to be a diesel engine. Unfortunately though, the number of diesel cars in Pakistan are very few.
Do share your opinion on whether you prefer petrol engine or diesel.