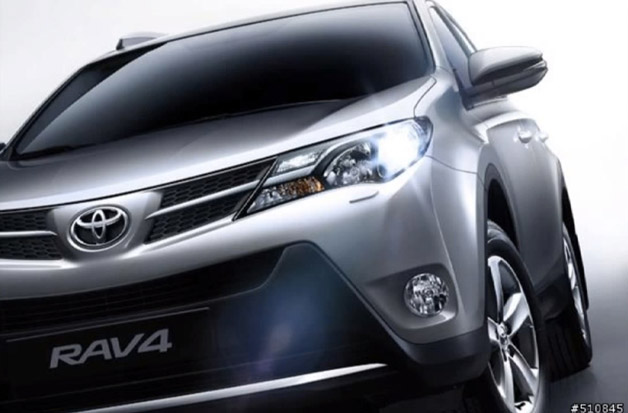 Pictures: 2014 Toyota RAV4 leaked out
Originally set to be revealed at Los Angeles Auto Show later this week, however it seems to have become a quiet game marketeers play to increase the enthusiasm towards their cars and consequently, hopes to increase rush on their booths but anyways, what we're interested is the all new RAV4.
Powered by what is heard to be a V6 engine, it is destined to rival Honda CR-V.
It is although not confirmed whether the pictures are genuine or not because Toyota's spokesperson has denied to answer to these images so we're pretty sure this is it. The 2014 Toyota RAV4.
Click on the images to view in full-res.