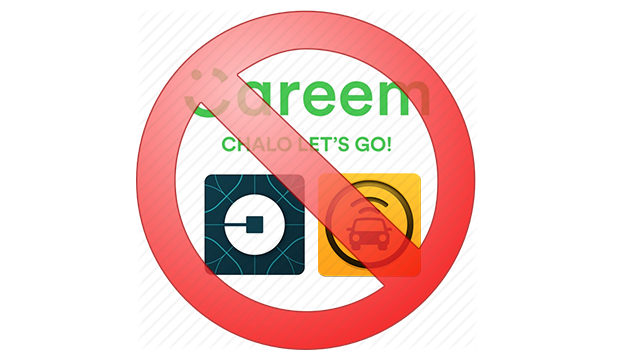 Punjab Government's Provincial Transport Authority, in a recently surfaced document, has declared Careem, Uber and other such ride hailing services as 'illegally operating.'
In the latest development, a notification has been forwarded to CTO Lahore, so that proper steps could be taken to discontinue these services. However, this missive raises two concerns as of this moment:
Is the government going to implement this ban in Lahore or is it going to spread nationwide?
How exactly is the government going to take action against cars being used under Uber or Careem? After all, the cars being used by Uber and Careem don't have any unique labeling or branding to be identified.
The attached notification states that cars being used by Uber, Careem or A-Taxi are not privately owned vehicles and thus must not be used for commercial purposes. Such use of these vehicles not only instigates the violation of law but  also pose a security threat to public and is causing huge losses to Punjab government. The missive also states that the aforementioned companies are running transport services without the acquisition of fitness certificates and route permits. The government, thus has directed all the relative field officers to ensure that prompt action is being administered against these services being used by Uber, Careem and A-Taxi.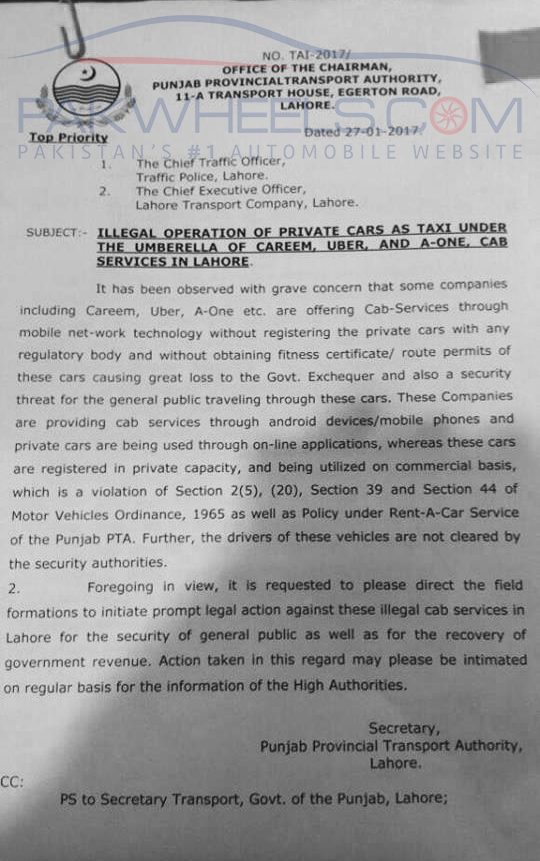 It has been more than a year and thousands of people are currently working for cab hailing service companies ever since they brought their business model to Pakistan. The concern in this situation is that why was such an action taken after such a long time? And how exactly are the law enforcement agencies going to address this problem? Will they be stopping every car on the road to check driver's mobile phone? These are the questions which any service user will be asking right now. The government in this situation has to speak and elaborate what exactly is going to happen.