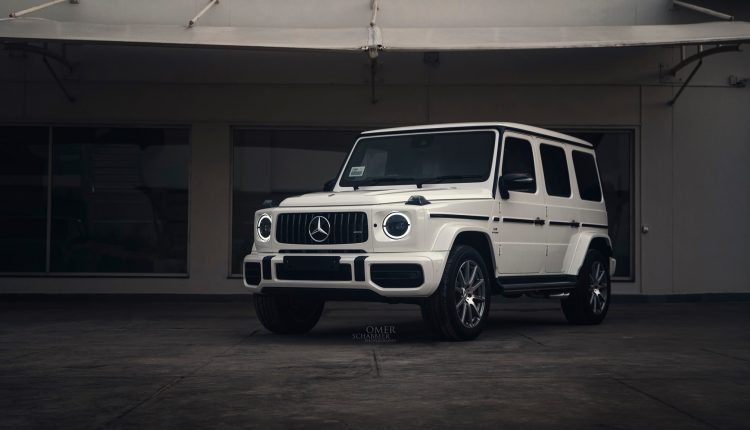 Punjab's MOST EXPENSIVE Car Registration Done!
Punjab Excise and Taxation Department has just done most expensive car registration of the province. According to reports, the authority has registered a Mercedes AMG G63 in Rs53 lacs. In this price, one can buy a compact SUV from the local market.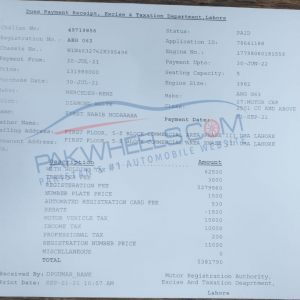 The reports further stated that the price of this car is Rs13-Crore, 19-lacs, making it most expensive registered car in Punjab.  The allotted number of the car is AEG-063. Furthermore, the car is registered in the name of  First Habib Modaraba on bank lease.
The car is in Diamond White color with 4,000cc engine.
Photo Credits:  Omer Schabbeer
Previous Record Holder
Earlier, the Lamborghini Huracan Spyder was the most expensive registered car in Punjab. The price of the car was Rs11-crore. Meanwhile, the cost of its registration was over Rs4.5million.
Issues in Most Expensive Car Registration in Punjab 
At the time of registration of Lamborghini, the provincial department excused itself from registering the sports car because Rs10-crore was the registration deadline. "The department couldn't register any car above this price line," the officials told media.
However, the department altered its rules, upgraded its software and then registered the car.
The Lamborghini owner told media that he remained unbale to get the vehicle registered. "I have been coming to excise office for ten days, but I am surprised there is no law in Punjab to register such cars," he told media. 
Before Lamborghini, the most expensive car registered in Punjab was of Mercedes GT Series. The price of that car was around Rs10-crore. The excise department got Rs3.5million as a registration fee of that vehicle.
This extremely high price registration shows the people's love for cars and how much they are ready to pay for these vehicles.
What do you think about these expensive car registrations? Do you think the prices are justified? Share your thoughts in comments section.
For more views, news and reviews, keep visiting PakWheels Blog.