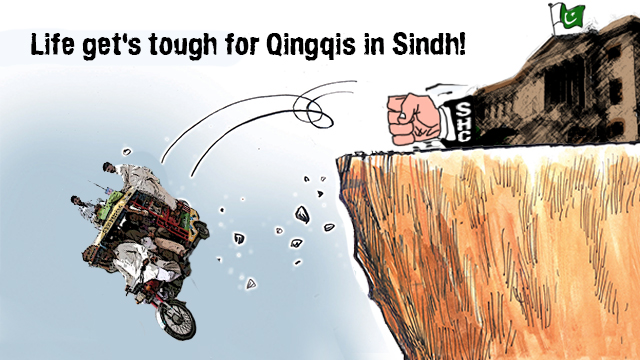 Qingqi Rikshaws Banned Across Sindh by Sindh High Court
Qingqi Rikshaws are a menace, they mostly drive (read: fly) on the road like they are on a sports bike on the road. It was a nuisance to people and giving verdict on a petition seeking a ban on these illegal Qingqi rikshaws in Sindh, SHC has finally delivered.
The ruling by SHC directed Chief Secretary Sindh, Interior Ministry, Secretary Transport, Administrator Karachi and Commissioner Karachi to kick off a crackdown against the bike-rickshaws being operated across the province without route permits, fitness certificates and registration.
In addition to the ruling, the court also ordered authorities to impound illegal qingqis and impose fine on owners and driver. Another fine of Rs. 10,000 was also imposed on the Qingqi association for concealing facts while rejecting their plea against crackdown.