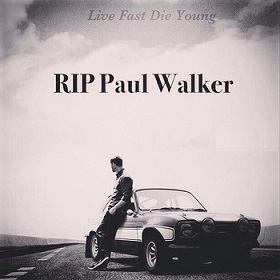 Very saddening news, the famous actor from the uber famous 'Fast and Furious' movie series, Paul Walker, passed away in a fatal car accident along side his friend Roger Rodas on Saturday evening. Paul was in the passenger seat when this happened, his friend Roger was driving.
Roger was the CEO of Always Evolving, a high performance car shop for high-end vehicles which was owned by Paul.
They left after a charity event for the Typhoon Haiyan victims in the Phillipines, which was taking place to a race car shop near to the scene of the crash. They both left for a drive in a red Porsche Carrera GT afterwards, what seemed to have happened was that they lost control and slammed into a tree, the car suddenly engulfed in flames. On lookers tried to extinguish the fire but they couldn't do so. They were both stuck inside the vehicle, pronouncing them dead at the scene.
The Sheriff's department at Santa Clarita says that speed could have been the main factor in cause of the crash.
He leaves behind his daughter, his girlfriend and millions of automotive gearheads who loved him for what he had done in his movies, and what caused the whole import tuner scene practically everywhere.
R.I.P Paul you will be missed very much, Fast and Furious will just not be the same without you!