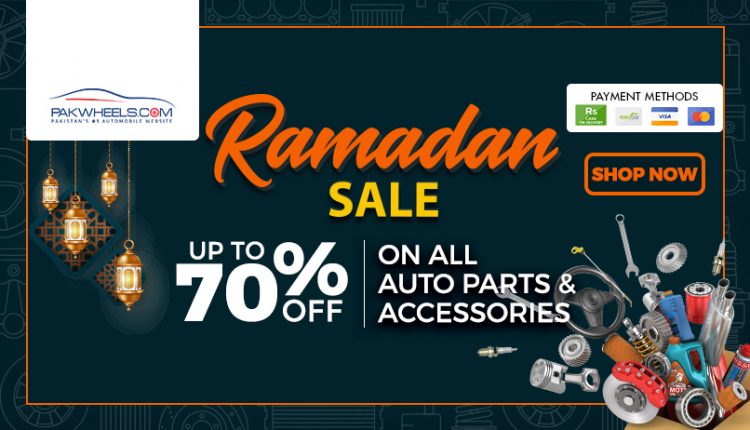 Ramadan Sale – Up To 70% Off On Auto Parts, Accessories
Ramadan Mubarak to all PakWheelers! The month of blessings and the month of giving is upon us, and we are giving another round of amazing discounts. PakWheels Ramadan Sale brings up to 70% off on our brand-new stock of auto parts and accessories. Here are the best sale items available on PakWheels Auto Store. 
Electric Window Cleaner
Keep the windows of your car and your home stainless and clean with this 3-in-1 electric rechargeable window cleaner. Its CB certified Li-ion 3.6V 1500 mAh battery runs for 30 minutes straight on a full charge. The cleaner package comes with a GS certified adapter that you can use to recharge the battery. On a 70% discount, the price has come down to Rs. 2,490 from the original Rs. 8,299. How's that for a bargain? 
Pain Relief Foam Seat Cushion
Say goodbye to back pains and make your car travels more comfortable and fun. Presenting the U-Shape Gel Foam Cool Seat Cushion for car, home, and office use. This cushion absorbs the pressure, reduces strain on your muscles, and gives you a sense of relief. After a 52% discount on its original price of Rs. 6,099, this product is up for grab for Rs. 2,899.

Foam Armrest Cushion
This next product is another treat for your long travels. Universal Car Armrest Cushion keeps your arms comfortable and strain free during hours of driving. It has a memory foam to store your armrest position in its memory and adjust the foam accordingly. The armrest is universal for all car models, so you can install it on any car. It also has a side pocket to keep your mobile, charger, headphones, hand sanitizer, things like that. On a 38% discount as part of our Ramadan Sale, you can now get this car accessory for Rs. 749 only.
Inflatable Mattress Bed for Car Travel
Ramadan also comes with the joy of Eid, and Eid holidays are the best for trips with your family and friends. But don't you just wish when you are out on a trip that you could have a bed in your car? Oh, you certainly can have a Universal Car Inflatable Mattress Bed. Pump the air in the mattress and transform the rear seats of your car into a comfortable and luxury bed. Now you can sleep well and have a lot more fun on your road trips. With a 36% discount on the original price of Rs.5,499, you can now get this mattress for Rs. 3,499.

Car Back Seat Organizer
This next product is a lifesaver when you are off on a trip and you have a lot to carry, or even if you like to keep your car tidy and clean in general. Universal Car Back Seat Organizer that you can install on your seat to organize stuff like water bottles, tissue box, food, snacks, mobile phones, chargers, etc. After a 17% discount on its old price of Rs. 1,900, you can now buy it for Rs. 1,499 only.

Car Scratch Remover
Want to get rid of the scratches on your car and make it brand-new? Try the Dyo Scratch Remover Compound that takes off the worst of scratches within minutes. No matter the color of your car, this magic scratch remover paste works for all of them. After a 32% discount, you can buy it for Rs. 749 only.

Car Polisher
Keep your car waxed, polished, and good-looking at all times with a Portable and Digitally Adjustable Car Polisher. After a thorough car wash, plug this machine into your car charger or cigarette lighter plug and polish your car with ease at home. You can digitally adjust the rpm of this polishing machine between 0 and 3000.
The old price of this item was Rs. 9,500, but after 21% off  on our Ramadan Sale, you can buy it for only Rs. 7,499.

High Pressure Washer
Presenting the Energizer High Pressure Washer, the complete car washing kit you need. The machine comes with a 3 meters long hose pipe, a gun, a shampoo cannon. So you can give your car a nice bath at home. Don't miss out on this product and get it on a 12% discount for Rs. 11,500, down from the original price of Rs. 13,000.

Car Bath Foam Shampoo
You need a shampoo to go with the pressure washer and get started with the car wash, right? We have just the right one on sale! The Tonyin Car Care Bath And Body Extreme Snow Foam Shampoo has an easy rinse off rich foam formula that removes tough dirt and road grim from your car. With an 11% discount, you can buy this foam shampoo for Rs. 755 only.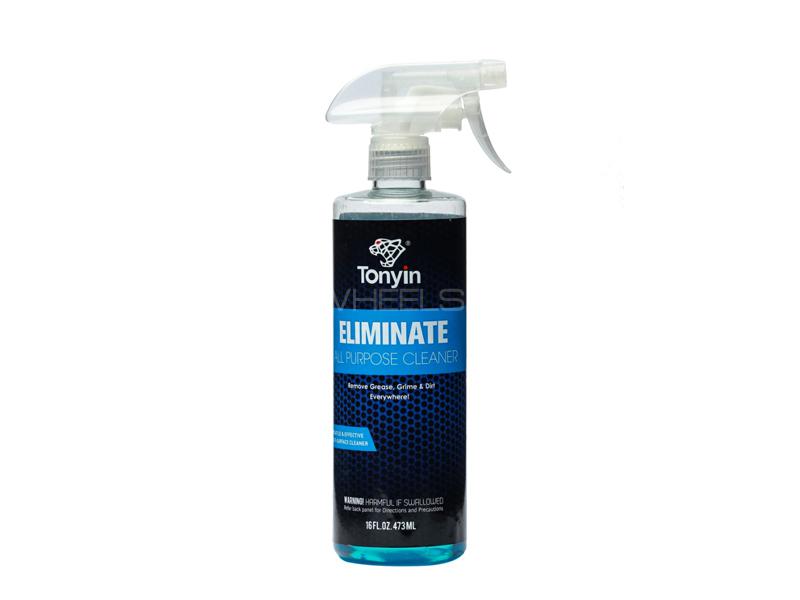 Car Care Cleaner
You can't have a dirty and stinky interior after doing so much effort on the outer looks of the car, can you? So why not do a quick cleaning of the interior and make it all perfect? The Tonyin Car Care Eliminate All Purpose Cleaner is ideal for cleaning and reconditioning all the interior surfaces, seat fabrics, carpets, etc. It keeps the dust off and gives everything a long-lasting finish. Get it as part of our Ramadan Sale on a 12% discount for Rs. 660 and clean away!
PakWheels Auto Store offers free shipping for all products across the country.