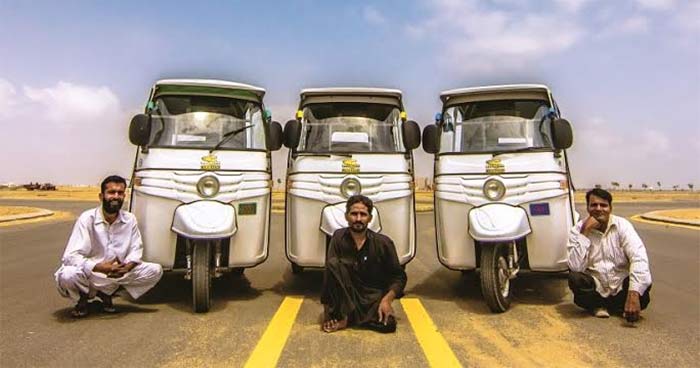 The Rickshaw Project: Using Wheels to Garner Change
Have you ever given thought to how People with Disabilities (PWDs) in our society are fulfilling their very basic needs while most of us Pakistanis are ranting about issues relating to load shedding, price hikes, jobless graduates and expensive education? While our complaints are justified, we would be shocked if we took a step back and carefully observed how worse off PWDs are in our system right now.
PWDs are not only considered a burden on society but are deprived from their basic rights of education, easy access in public places, and equal standing in social situations and the job market. With the prevailing judgmental attitude of our society where it is often assumed that PWD's cannot work or be as efficient as the rest of us, we not only disapprove of disabled people working amongst us but also make them an object of pity. There is a need to accommodate human diversity instead of labeling special needs as a "handicap" and provide PWDs with equal access to opportunities.
The Rickshaw Project, launched by NOWPDP, is a recent venture aimed at providing people with special needs easy access to livelihood as well as inclusion into society. NOWPDP (Network of Organizations Working for People with Disabilities, Pakistan) is a collective that develops innovative solutions for PWDs in the country, and PakWheels has partnered up with this laudable social enterprise in order to help promote the use of customized vehicles for a good cause.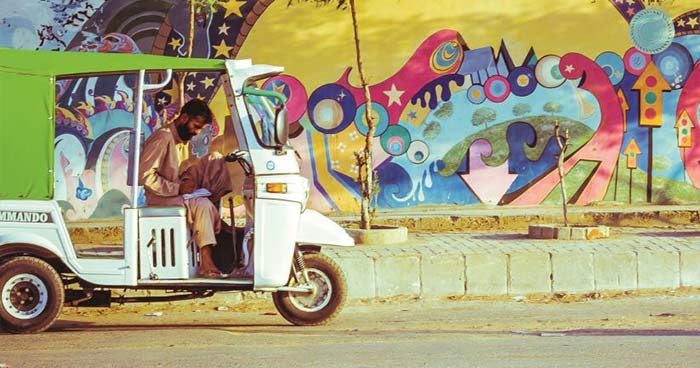 How does The Rickshaw Project work?
It's simple: You  call their customer services centre at +92 345 8562304 or book the rickshaw online at <a www.nowpdp.org/TheRickshawProject and a custom-fitted rickshaw driven by people with special needs arrives at your location in a jiffy. In short, it is convenience combined with a good cause.
What is innovative about this project is the rickshaw-to-your-doorstep service. Yes, you do not have to walk all the way in this scorching heat to the roadside and shout at the top of your lungs for a rickshaw to show up, or in the worst cases, not show up at all. However, unlike the conventional rickshaw hiring method, under this project, the rickshaws  pick its customers from the desired location with just one phone call on an easy to remember number.
Additionally, this project will not only help the disabled via employment but also facilitate you by saving your valuable time that would otherwise be spent debating over rickshaw fare in the searing heat. A standard fare per kilometer Rs 20 is applied at the end of the trip based on distance traveled.
This is especially good news for students and parents, as now they don't need to be insecure about their children commuting on rickshaws.
The service is currently available in Karachi, but PakWheels hopes to see it spread to other parts of the country soon. So Karachites, here is your chance to contribute towards positive change in our society by hiring The Rickshaw Project's special drivers for your next trip. Watch this space for more on the project soon.