In a bid to emphasize the extreme significance of road safety, Careem Pakistan joined hands with the traffic police for a helmet distributing campaign to motorbike riders in Lahore, Karachi, and Islamabad.
The road accidents have been on the rise in Pakistan, leading to a loss of many lives especially in the case of motorbike riders overlooking the road safety measures. Under the shadow of such a situation, the popular ride-hailing company Careem initiated a campaign to create awareness among the citizens in Lahore, Karachi and Islamabad. The campaign involved the distribution of helmets to the motorbike riders commuting on the roads to ensure safety. Careem highlighted their campaign with a slogan that says "Sar Bachao, Jaan Bachao" which means save your head, save your life!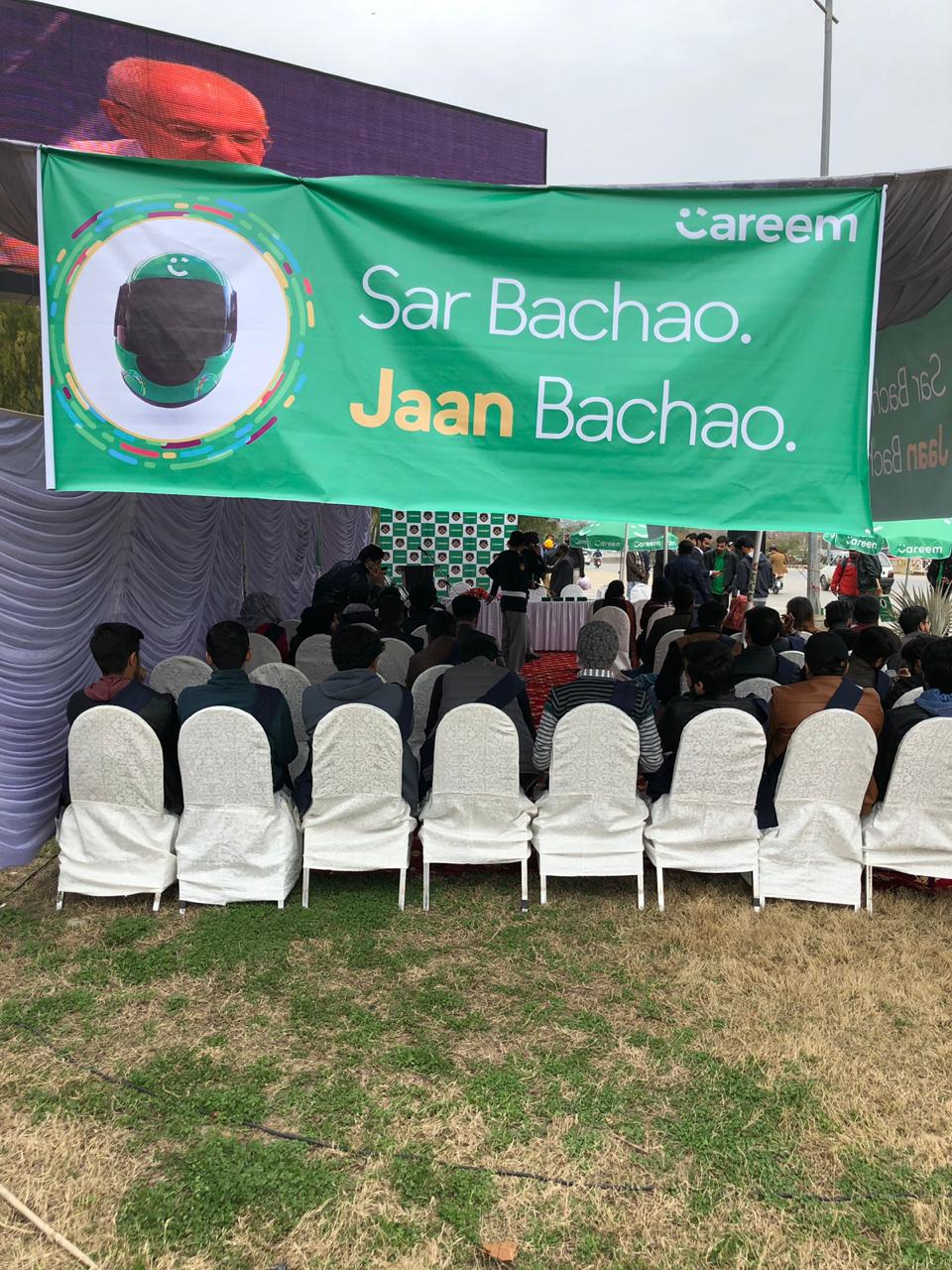 Nearly 15,000 people die in Pakistan every year due to road accidents, and unsurprisingly half of the percentage is comprised of those travelling on motorbikes without wearing a helmet. It shows that safety is extremely instrumental while you ride a motorbike. Head injuries have always resulted in a rising number of casualties. Wearing a helmet is not only important for the rider but also the one sitting on the pillion seat because, in case of an accident, there is an equal amount of injury threat to both of them. Unfortunately, hardly any pillion rider seems to adopt the practice of wearing a helmet. According to research carried out by the World Health Organization (WHO), the risk of fatalities and physical impairment as a result of motorbike accidents is directly proportional to the lack or improper use of a helmet. The research also reveals that the riders not wearing a helmet are three times more likely to suffer head injuries in a road crash in contrast to those wearing a helmet.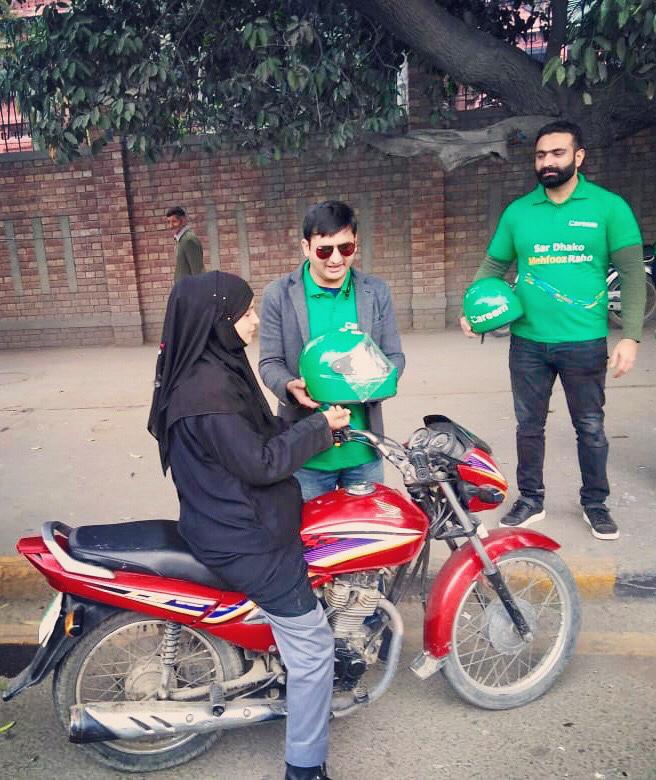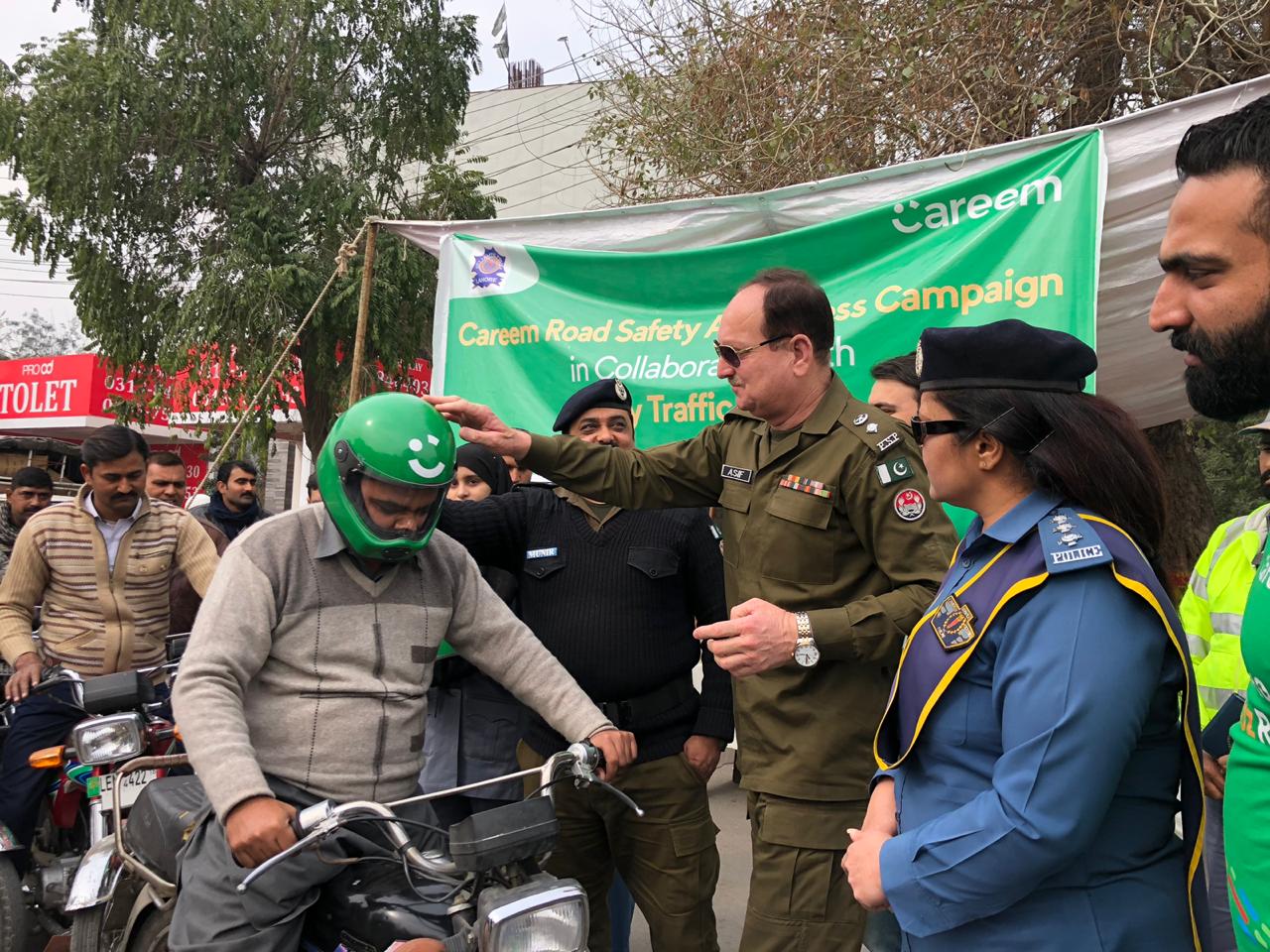 Considering the fact that the Motor Vehicle Ordinance 1965 unquestionably states clear instructions for wearing a helmet for both the motorbike rider and the pillion, there is still a wave of irresponsible behaviour observed on the roads. This particular initiative by Careem would go a long way in terms of implementing the traffic laws. On this occasion, the Managing Director of Careem Pakistan, Junaid Iqbal said that they take a lot of pride in joining hands with the traffic police to highlight a significant issue prevailing for such a long time. No matter what, safety should always be our first priority, and necessary steps shall be taken to ensure everyone is safe on the roads. Lives are more precious than anything else and must not be lost due to sheer negligence.
The Inspector General of Police (IGP) Islamabad, Muhammad Amir Zulfiqar Khan, was of the view that we are extremely thankful to Careem Pakistan for taking this initiative and joining hands with us and raising awareness about the significance of wearing a helmet while riding a motorbike.
The initiative taken by Careem Pakistan in collaboration with traffic police shall be applauded. Traffic laws are made for our safety; therefore, we should take responsibility and prioritize our safety on the roads to overcome the risk of losing lives due to negligence.
That's it from our side. Drop your thoughts in the comments space below. Stay connected with PakWheels for latest updates.