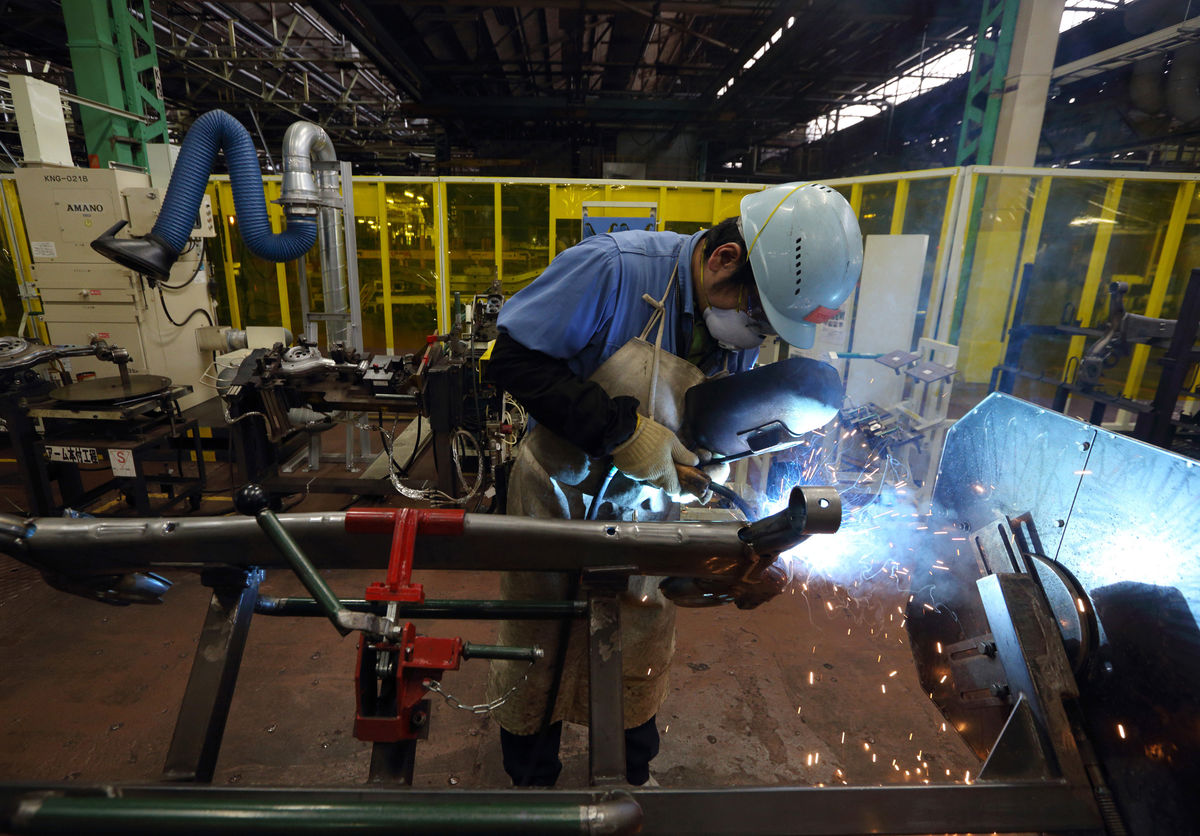 Robots are being replaced by humans at Toyota factories
So this is the modern age, and you think that the company which has robots and all that tech is most superior but you'd be wrong. Toyota used to have people that were called gods or Kami-sama in Japanese, because they could make anything and actually developed the car building process to the level at which Toyota is at today but soon, robots began coming in.
Now though, the machines are on the run by humans as they are making a comeback.
Mitsuru Kawai's vision for future is becoming true as old ways of Toyota can be seen nowadays. Once again at Toyota manufacturing factories, humans are taking place against robots.
Mr. Kawai is Toyota's half-a-century long craftman who has been given the job by President Akio Toyoda to initiate the program where humans are replacing robots in this age of automation so they could learn new skills and develop the car-building process.
Mr. Kawai, while to speaking to Bloomberg said, "We need to become more solid and get back to basics, to sharpen our manual skills and further develop them," adding further, "When I was a novice, experienced masters used to be called gods, and they could make anything."
However in this regard 100 numbers of human training workstations have been settled down which were used as former house machines.
Kawai believes that when employees personally get involved in fabrication of components then they will surely know much better about the machines. This is how this program tends to spread of knowledge and provides humans once again to learn more about the machines and their manufacturing rather than getting helps from robots. This will also improve the skills of workers and will be benefited from the company to scrap less than before.
Toyota apparently, going to break down the record as in the rising automotive industry they have settled down the target of selling 10 million vehicles in 2014. So far, no auto makers have crossed this line of selling before and Toyota, unlike others is aiming to focus on efficiency and quality over growth.