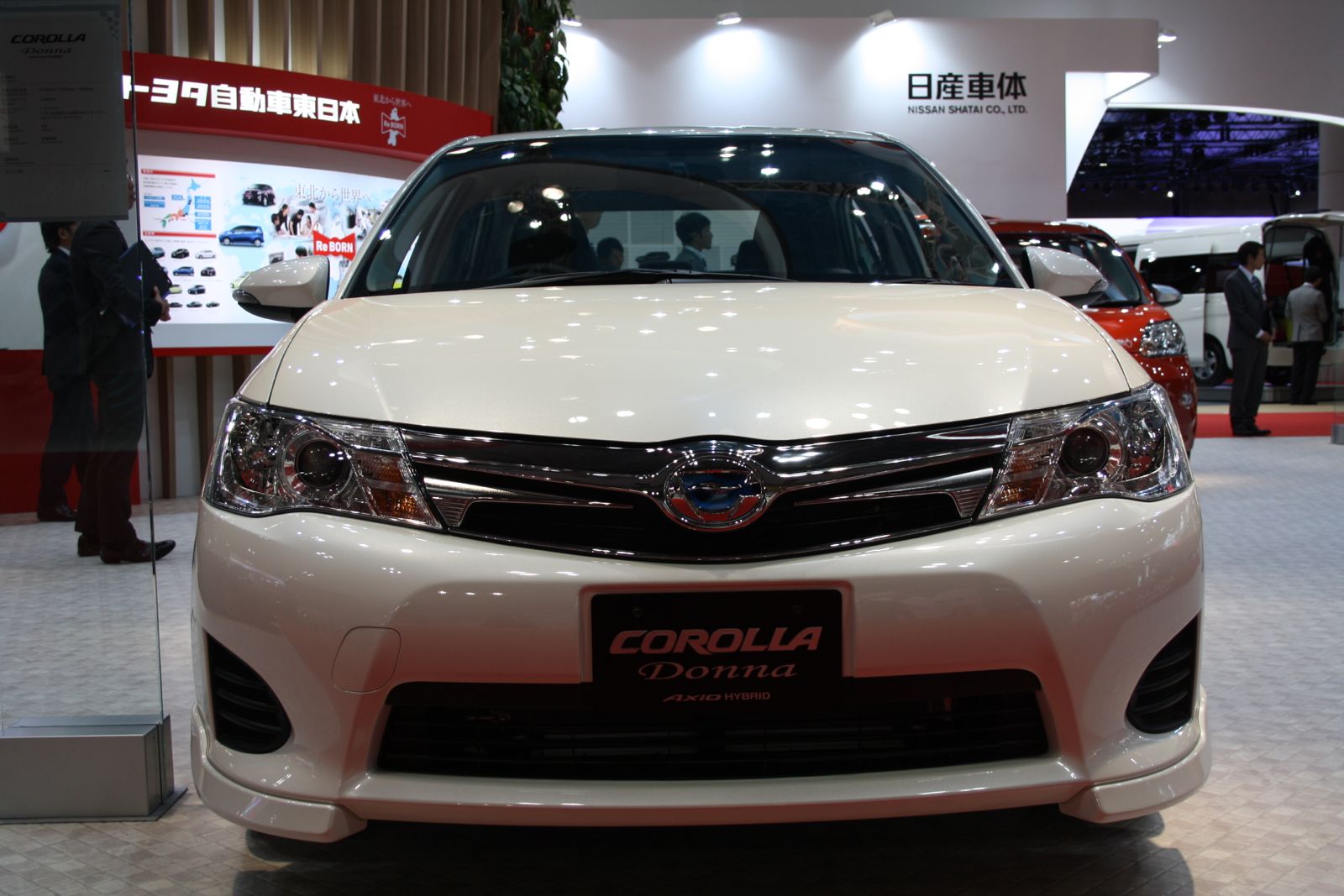 After the sensational success of Toyota Axio worldwide, Toyota has launched Corolla Axio with hybrid specifications. The increasing demand of hybrid cars around the globe is encouraging the manufacturers to launch the new models with hybrid specifications. Toyota Prius was or is the pioneer to the hybrid market but there is a lot to come.
The new Axio dominates itself over the previous model of Axio in terms of shape, glamour, fuel-economy and interior design. The lush black interior with a neon lighted speed-o-meter gives striking impression. It can be noticed that the speed-o-meter of the new Axio Hybird is inspired by the Speed-o-meters of Honda's sedans e.g Honda Insight and the new Honda civic.
It can be said that the front fascia of the car resembles the new Toyota Corolla 2014 in Pakistan. As a matter of fact, the new Axio Hybrid's shape is far more alluring than the previous model of Axio that had a chubby rear with an old times' sedan look.
Apart from the Shape and design, the fuel economy is much more improved as this is why the Hybrid cars have started to dominate the non-hybrid ones. The car has got an excellent response in Japan and is likely to give a tough competition to the Pioneer of Hybrid market, Toyota Prius.
As far as the price is concerned it is expected to be around 3 Million including the custom clearing charges and other taxes.
As soon as this car gets into Pakistan, it will find its potential to the most preferred hybrid cars in the market. And let's see if Indus Motors has this on their list to introduce here.