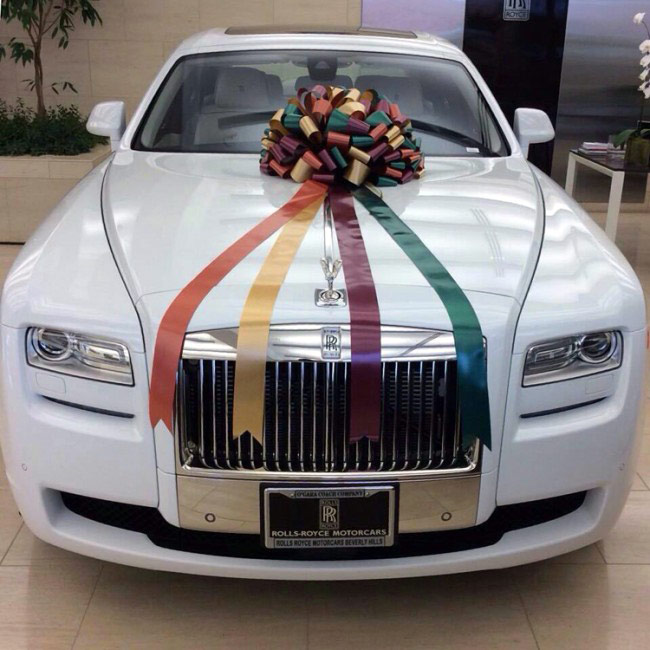 Salman Khan gifts Rolls-Royce to his sister on wedding
Superstar from Bollywood film industry Salman Khan has showered blessings of costly gifts on his sister Arpita and her husband Aayush on their wedding. After gifting an apartment worth INR 16 crore (PKR 263 million) in a posh area of Mumbai, Salman now gifted them an ultra luxury world class vehicle; the Rolls-Royce Ghost.
The extra-luxurious Ghost costs thousands of dollars, but for a superstar like him, his sister's happiness is everything. Salman bought the vehicle for INR 4 crore (PKR 65 million). Salman Khan emotionally blessed the couple as he handed over the keys of a white Ghost to them.
The wedding happened on November 18 at Taj Falaknuma Palace in Hyderabad, India and is one of the most talked about weddings of the year as Salman Khan made sure no stones remained unturned when it comes to the arrangements.
UPDATE: Vehicle name corrected after verification.