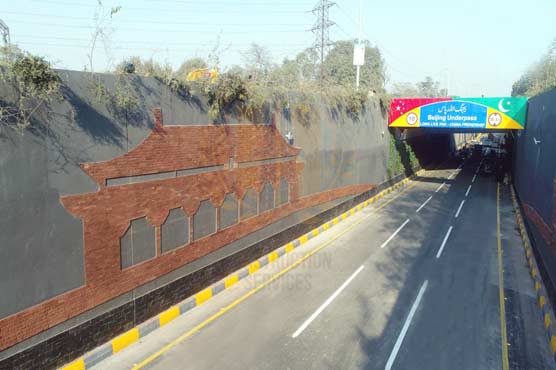 This year indeed is great for the country as many new development projects around the country are being built to uplift the infrastructure of Pakistan while some of them are completed. The new addition to completed projects is Beijing Underpass situated on the Canal Road in Lahore.
The Punjab Chief Minister inaugurated the 1.3Km long underpass on Sunday 03-12-2017. It is pertinent to mention here that the newly inaugurated underpass is Pakistan's longest and deepest underpass and was completed in just 125 days.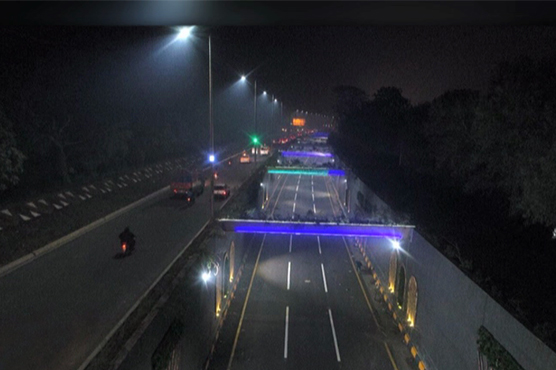 According to government officials, the new project cost around PKR 3.5 billion. The height of the underpass is 5.1 meters and around 2.5 lac vehicles will be able to use this underpass daily. It would inevitably be of great help to the people of Lahore and will reduce traffic stress on other roads of the city which will result in a seamless flow of vehicles.
Now with the completion of Beijing underpass, people can easily travel from Thokar Niaz Baig to Harbanspura without the worry of traffic signal—meaning a traffic signal-free passage.
Moreover, another important thing about the new underpass is that the government has installed around 41000 new plants and 30,000 trees all across the adjoining areas of the underpass making the city more eco-friendly. While talking to the media, Punjab CM lauded the performance of the people involved in the project and thanked Chinese official for this gift.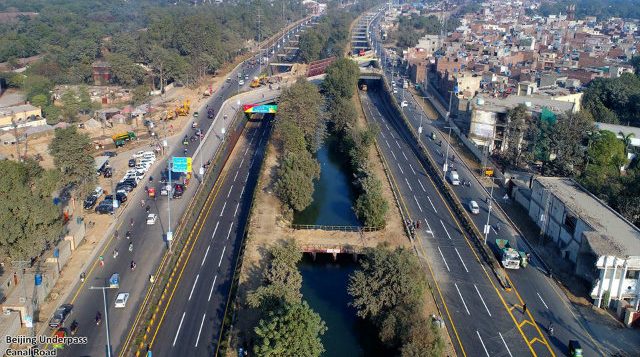 The earlier name of this project was Chubacha Underpass. However, it was later renamed to Beijing underpass to show respect to the Chinese People and Government for their support so far and especially for CPEC.
Aside from this newly inaugurated project, Orange line Metro Train is also being built in the city of Lahore which is indeed good for the people of the city.
Share your thoughts in the comment section below.