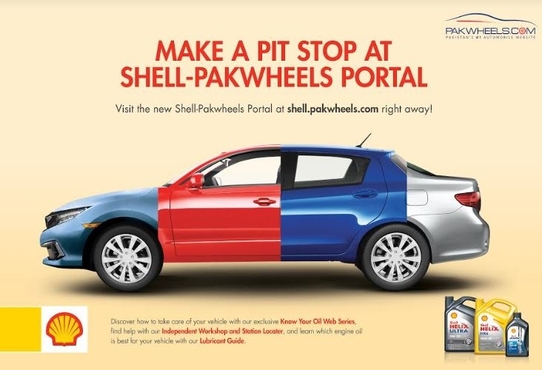 Shell Pakistan has collaborated with Pakistan's no.1 automobile website, PakWheels to launch the Shell-PakWheels Lubricants portal (https://shell.pakwheels.com).
Shell Pakistan is one of the leading oil companies in Pakistan and plays a vital role in meeting the growing energy demands of the country.
Shell offers a wide range of consumer and industrial lubricants and has collaborated with PakWheels to engage with its visitor base of over 30 million enabling Shell to disseminate relevant communication to a highly targeted audience as well as potential customers.
The Shell-Pakwheels portal will be a holistic gateway offering authentic and relevant information regarding Shell's consumer lubricants.
The aim of the portal is to engage visitors through exclusive features:
Shell lubricants existing and interested users will now have a new destination where they can engage with Shell.