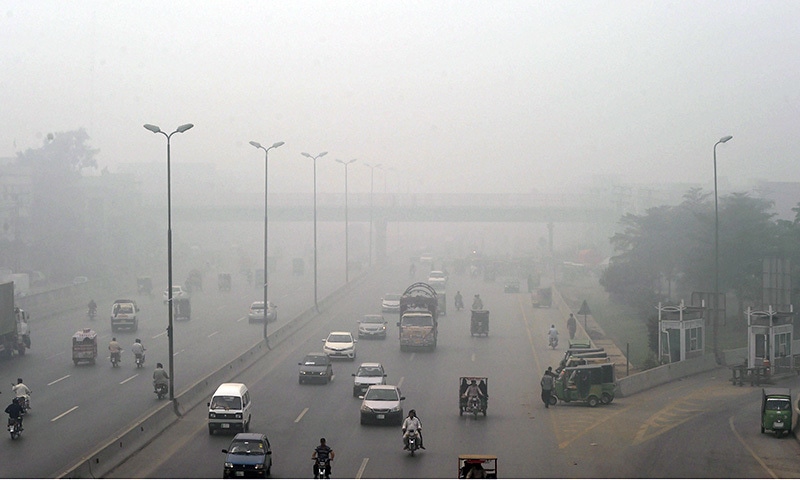 Considering the high intensity of smog situation in the country, members of a Senate caucus, on Thursday, have decided to declare a smog national emergency.
The smog level in the atmosphere has been on the rising side for the past few weeks and has reached to an alarming environmental situation in the country. The quality of air is particularly very poor in the provincial capital of Punjab, Lahore and slowly engulfing Karachi now. The air pollution in the country has reached an enormously dangerous level that has probed the Parliamentary caucus to agree on declaring a national emergency. The caucus has also requested the Senate Chairman to summon a meeting of the committee to address the issue at earliest. The meeting was held at the Parliament House in Islamabad that was chaired by the Senator of Pakistan People's Party Parliamentarian (PPPP), Sherry Rehman.
Read More: Smog is getting a real problem for all the bigger cities of Pakistan
On this occasion, the Environmental Activist Ahmed Rafay Alam along with his team briefed the caucus about the current situation of poor air quality and rising air pollution levels in the country. The environmental law experts also told the various causes of smog and possible remedies in this regard. Smog appears in the month of November and December every year on a regular basis that has made it almost the fifth season of the year. The levels of air pollution remain the same throughout the year, however, during this part of the year when the weather is cold; this pollution manifests itself as smog. The caucus was being told about the various causes of smog at the meeting in detail. Chemical emissions from industries and factories, dust from ongoing construction projects, smoke from vehicles and the burning of crops are the major contributors towards intensifying air pollution and thus causing smog. A number of life-threatening diseases like lungs cancer and respiratory issues may appear if continuously exposed to smog conditions. Particularly children and elder people suffering from asthma are more likely to get affected by the smog conditions. There is a significant increase observed in such patients in the last few weeks and can rise if the situation persists.
In response to the above briefing, the caucus expressed solid determination in bringing environmental reforms in the industrial and automobile sector of the country. All possible measures will be taken in order to change the energy policy and keeping a check on the industries. A number of effective policy measures will be taken to help fight against this environmental crisis. Moreover, the caucus laid stress the importance of installation of smog level measuring meters across the country which will help to tackle the smog situation with constructive planning.
If you have any suggestions, let us know in the comments section below.