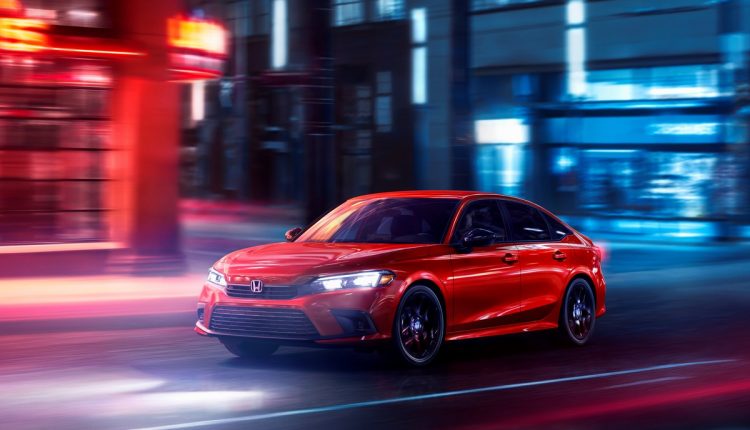 Things Honda Civic 2022 Has In Common With Old Civics
Have you seen the brand-new Honda Civic 2022 ? It's gorgeous, isn't it?  But here's the news: the 11th generation Civic is not as new as they say, it has a familiar design and look. In fact, it's a mix of designs of all its previous generations. Here, have a look.
Front Bonnet and Grille 
If you look closely, you will see that the front bonnet line of Civic 2022 is quite similar to car's third generation, which came into Pakistan in 1984-95. The other similarity you will notice is the infused and slim front grille in both generations.
Headlights
The second feature is front lights, which is quite similar between Civic 11th generation and 5th generation. Both vehicles have slim and chic headlamps with side indicators. This shows that the Honda has not forgotten its past and like fashion, bringing back the old trends, which is great as it will give a nostalgic feel to the buyers.
Side Indicators 
The company has reintroduced the side indicators on doors in 11th generation. Earlier, these were offered in Civic Reborn (8th-9th generation) and then discontinued. The design seems to increase the convenience for the driver, while giving a stylish look to exterior of the car.
Getting inspiration from its own old designs is a bold step by Honda, but it is great for Civic lovers because it may increase their attachment to the car.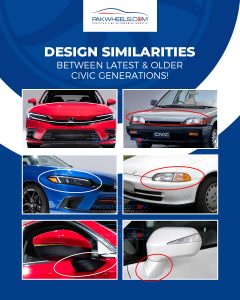 What do you guys think about these similarities? Is it a right decision by the company to take inspiration from its old models? Share your thoughts in comments section.
For more news, views and reviews on automobile industry, keep visiting PakWheels Blog.